Making a GIF can be fun, but many people aren't sure how to make one. This article teaches you how to make your own animated GIF images using a free image editing program called GIMP.
GIMP (GNU Image Manipulation Program) is a free and open-source raster graphics editor used for image manipulation and image editing. It is a cross-platform tool available for Windows, Linux, macOS, and more operating systems. One of the lesser-known features of GIMP is its ability to create animated GIFs.
Contents:
Also Read: How to Make a GIF from a Video >
Part 1 How to Make a GIF in GIMP Software
GIMP is a remarkably powerful graphic editing software considering that it is free. Just download this tool on their official website at www.gimp.org first. Once you've got it on your computer, follow the simple instructions below to make fun and visually exciting GIFs:.
Step 1
Start GIMP on your computer, then go to File Menu > Open as Layers > Select all images you want to be in the GIF > Open.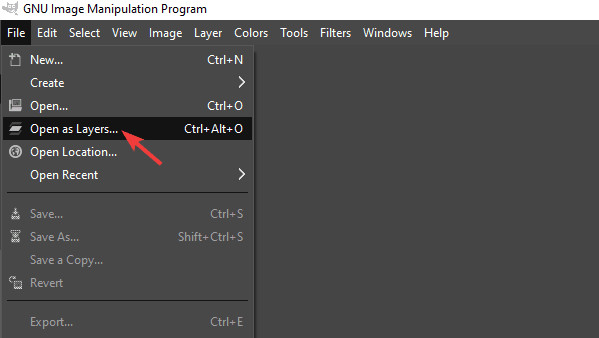 GIMP Create GIF - Open as Layers
Step 2
Drag your images layers in the right order as you wish in the layers tab. The GIF animation sequence will start from the bottom layer and run through each layer from the bottom up.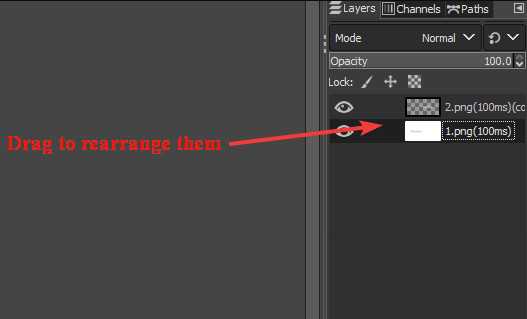 GIMP Create GIF - Order the Layer
Step 3
When your images are already, go to the main menu select Filters > Animation > Optimize (for GIF).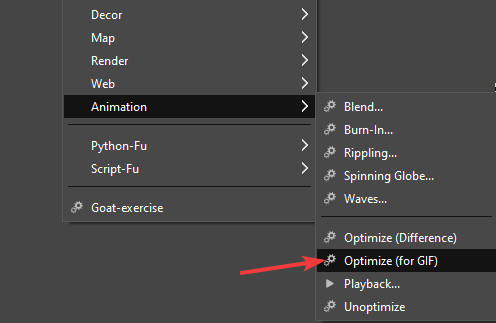 GIMP Create GIF - Optimize
Step 4
Now, you can view the GIF by clicking on Filers > Animation > Playback. Then a new window will now appear. Just click the Play button to preview your GIF directly. You can also customize animation speed and frame rate from here. Adjust the FPS and speed and preview the animation. If everything looks fine with current settings, close the animation window and return to the main window.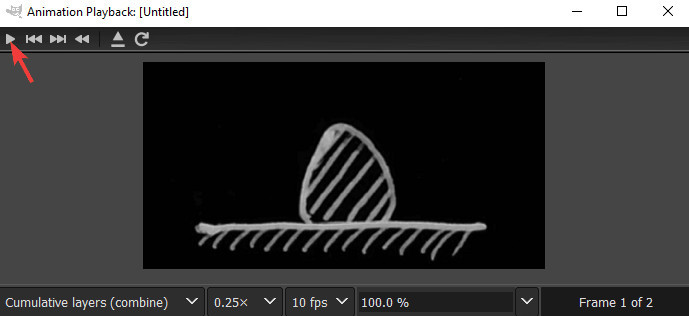 GIMP Create GIF - Preview
Step 5
To save your GIF file, go to File > Export as. From the output dialog window, name your GIF and select the save location, and set Select File Type to GIF in the new window. Now click Export.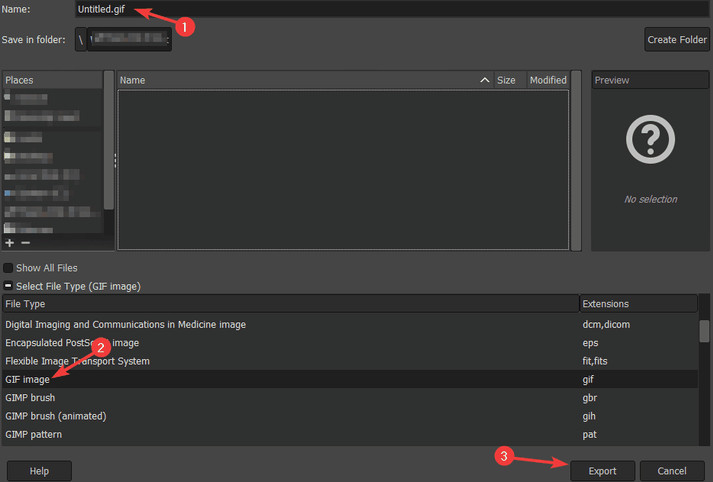 GIMP Create GIF - Export Setting
Step 6
Finally, check As animation and Loop forever, and you can also adjust other settings if you want. Now click on Export.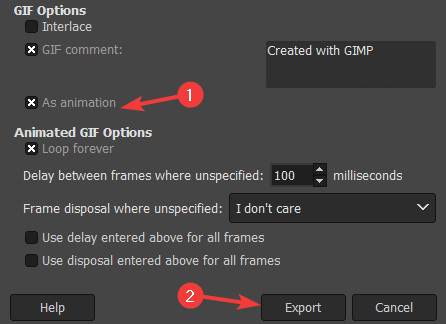 GIMP Create GIF - Export
Part2 Best GIMP Alternative to Make an Animated GIF
Most people may look for an online GIMP alternative to make a GIF without downloading and installing third-party software on their computer.
Here you only need a a robust online GIMP alternative, like FlexClip GIF Maker to turn your photos and clips into a cool gif with special effects, like text animation, filters, emojis, and even watermarks, etc. Then export it as a GIF directly, and a funny GIF with custom text and more other effects is at your fingertips.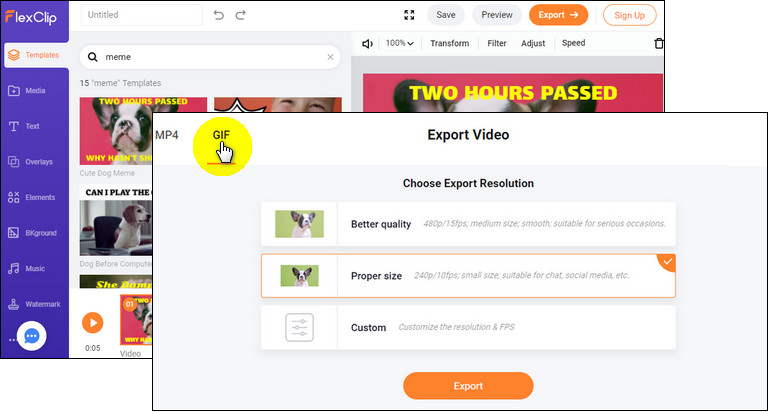 Best GIMP Alternative -FlexClip
Interested in this way? FlexClip GIF Maker will reveal its powerful features to make your GIF with funny caption for free.
Also, you can make a stunning video with FlexClip's pre-made video templates:
Santa Meme
Man In Dark Glasses Meme
More stunning features for you to explore; more surprises for you to reveal! Just turn to FlexClip video maker and try it free now!
Final Words
That's all for how to make a GIF using GIMP and its online alternative. Hopefully, with our tutorial above, you can create a cool GIF with great ease.