This post shows you how to make a GIF from a movie, YouTube video, Facebook video or any already-made videos. Check it out!
GIFs are usually short scenes from movies or TV shows, sometimes YouTube videos. They help break the ice, express your emotions, or show your sense of humor while chatting online.
GIFs have become an inseparable part of online communication. Twitter and Reddit users have used them for years. Facebook also adds GIFs on its chatting window. You can easily get one by downloading from websites or saving others' GIFs. However, when you encounter interesting videos, you certainly want to make them into GIFs. How to make a GIF from a video?
Follow the easy methods below to make GIFs from any video! Whether you are on Mac, PC or mobile devices, you can find the best solution.
GIF Example
How to Make a GIF from a Video Online
There are many GIF makers online that can help you make a GIF from a video. Some of them even provide tools for editing GIFs. Among the market intermingling with the good and bad, we recommend FlexClip.
FlexClip helps you convert your video in MP4, WebM, MOV, MKV and more to GIF in seconds! What's better, if you haven't had a video yet, FlexClip helps record video clips from YouTube, Instagram, Netflix for free! Moreover, you can add interesting texts, widgets, filters to your GIF. No download required!
Now, why not click on the Create a GIF button and start to make a video from GIF with FlexClip?
Step 1
(optional) Record a video.
Tap on the Record button. Here you can record any video that is playing on screen or webcam. Follow the prompts to finish recording.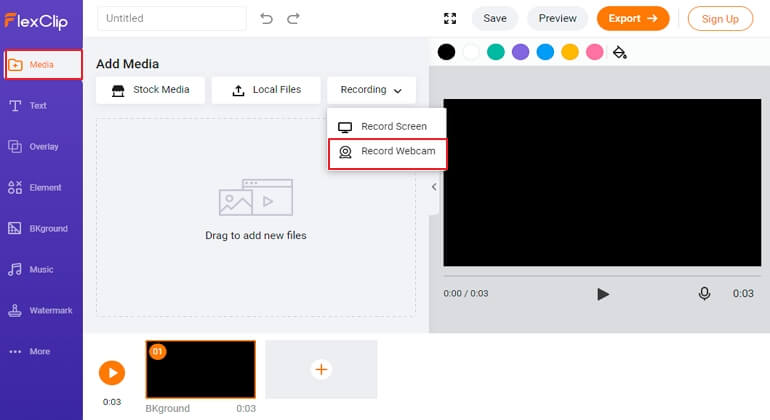 Video to GIF Online - Step 1
Step 2
Add the recording or any video on your computer to the media section and apply to the timeline.
Step 3
(optional) Edit your video. You can add texts, apply filters, slow down/fasten the video.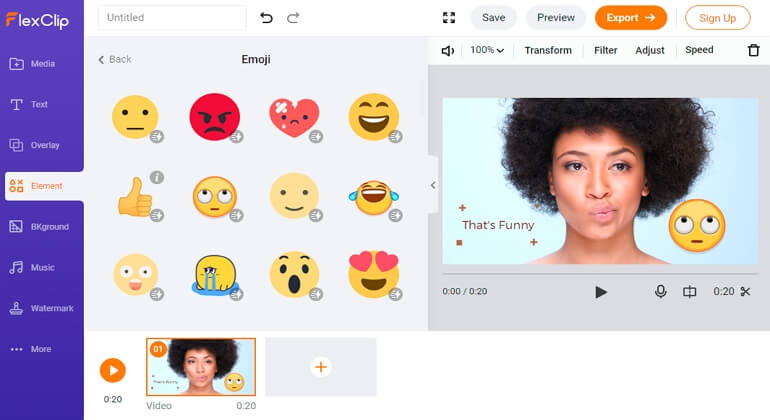 Video to GIF Online - Step 3
Step 4
Continue editing or export as GIF. The whole process will only take a few minutes.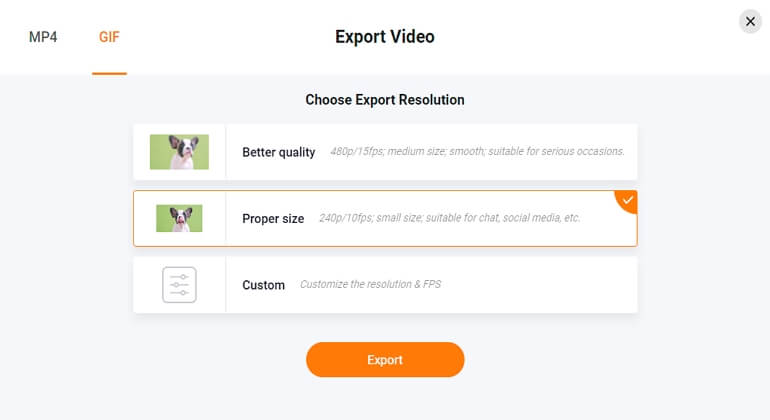 Video to GIF Online - Step 4
How to Make a GIF from a Video on Computer Desktop
Not all desktop-based video editors support GIFs. That's to say, the option is quite limited. Movavi is an excellent software to convert video to GIF.
Movavi is not a free program, but it does offer free trial. On the free trial version, you can convert your video to GIF in seconds. The free trial version is great for those who want to create GIF from video on one time basis.
Step 1
Download Movavi Video converter. Click the Add Media button to upload the video you want to convert to GIF.
Step 2
Trim the video if necessary.
Step 3
Choose GIF as the format for convert.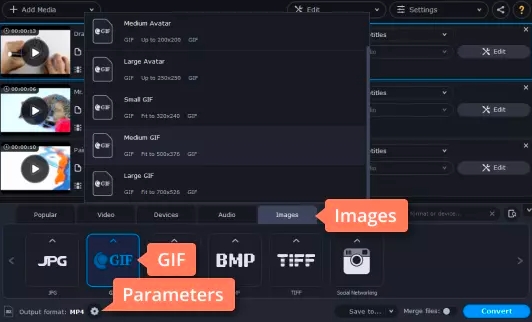 Convert Video to GIF on Desktop
How to Make a GIF from a Video on Mobile Devices
Believe it or not, Tumblr has built-in GIF making feature. Besides converting video to GIF, it also allows you to add stickers, text and other customization you like. It is completely free. No need to install other applications!
Step 1
Open up the Tumblr app on your device and sign into your account.
Step 2
Go to Compose > Photo.
Step 3
Now, you will be brought to your Camera Roll. Select any photo or video marked with GIF.
Step 4
Share and post your GIF.
The Bottom Line
That's all for how to make a GIF from a video. If you find this post helpful, please do share it with others.