We sometimes have the need to express two different feelings at a time. Instead of using the conventional single-styled GIF, splitting the frame won't be a bad idea at all. And sometimes, it plays an important role when you need to show multiple expressions; it could be used for sheer fun. There has also been a time when people used split GIF frames just to show off. Splitting your GIF is also a good way to divide a long GIF, just in case you couldn't afford to leave any part of the GIF. But whichever way you want to split GIF frames, the goal is to create a more fun online experience.
As you think about the many scenarios you would be using a split GIF, you should also be considering the best GIF splitter to use. Well, there is no much problem here because we have listed some GIF splitters online you need to come up with the best results. Below, they are listed thus:
There are some GIF templates: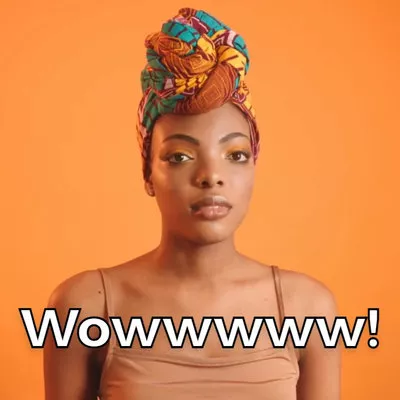 It wows me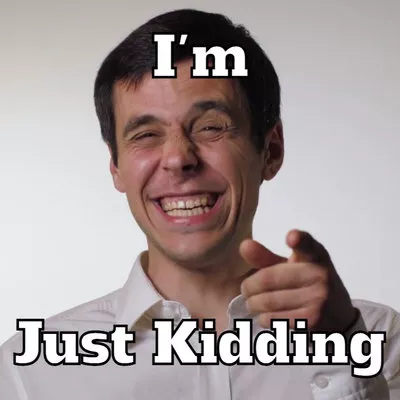 I'm just kidding
Best Free GIF Splitters Online You Can't Miss
1. FlexClip
FlexClip is the world's number one online video editing tool; it is also among the best and safest GIF frame splitter tool today. The unique part of this tool lies in its easy-to-use interface; thus, you don't need expert computer knowledge to use it. Here, you can manually select and split your frame, and you can easily edit these GIFs up to your taste. To split your GIF on this tool, you have to first scrub the playhead, click the "split" tool, and you can proceed to cut the whole GIF frames into two parts, making it much easier to divide the GIF.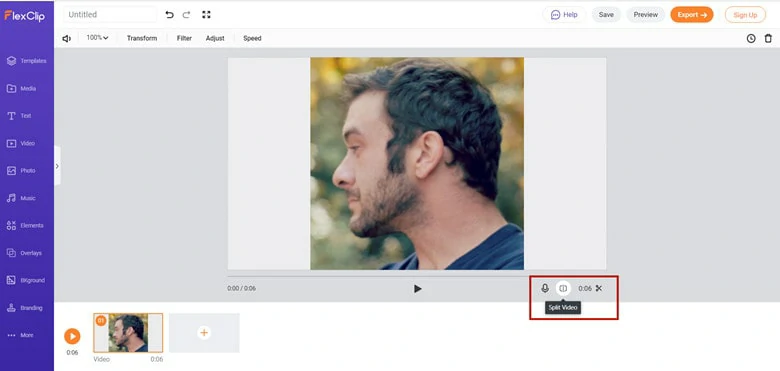 Best Free GIF Splitters Online - FlexClip
2. EZGIF
EZGIF is an online GIF maker designed to also resize, reverse, crop, and optimize GIFs. This platform supports both uploading GIF via URL and manual uploading and comes with other features that can edit the frames. The download speed of this tool is moderate; you just need to have a stable internet connection. And for now, there has not been any serious security issue reported about this platform. So, to split this GIF in this platform, just go to the website, click "Choose File" to upload the image you need to split as GIF, allow it to process, and click download when it's done. And mind you, the maximum size to upload is 50MB.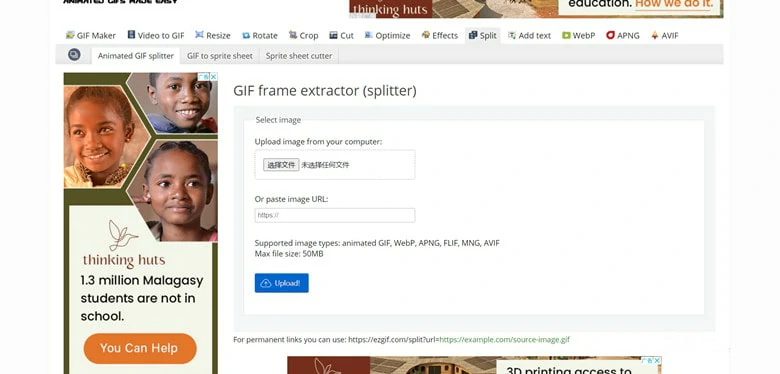 Best Free GIF Splitters Online - EZGIF
3. GIFGIFS
GIFGIFS is an online GIF splitter tool that allows users to extract frames from an animated GIF. Unfortunately, this tool doesn't support uploading GIF via URL; you just have to do it manually. The unique part of this tool is the simplicity that comes with it: you can perform the splitting process with a few press of buttons. And for the download speed, it is pretty fast; just have a good Internet connection, and you will be fine. So far, there has not been any security issue with the tool. Aside from splitting GIFs, the GIFGIFS is also designed to resize, optimize PNG and GIF, crop, rotate and reverse, and add text to GIFs.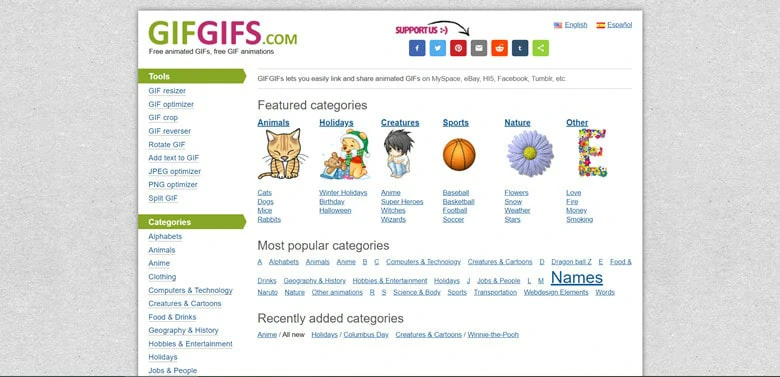 Best Free GIF Splitters Online - GIFGIFS
4. Veed
This is another free GIF splitter that let's users split animated GIF images. Although Veed doesn't support uploading GIFs via URL but is pretty fast when processing the splitting procedure. Veed can also be used when cropping, rotating, and adding text on split GIFs. And aside from being safe to use, the download speed is perfect. And aside from the fact that you will be manually doing the upload, which some people think is a disadvantage, Veed is just perfect.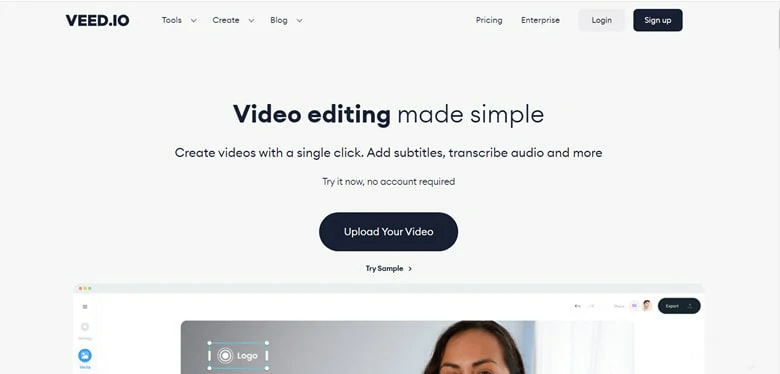 Best Free GIF Splitters Online - Veed
5. Picasion
This tool guarantees a 100% manual uploading: it doesn't upload GIFs via URL. To split your GIF here, just click on "Choose File," select your "Size," "Quality," "Effect," and "Rotation." Then click on "Split a GIF," and you are done. You can also make a glitter, resize an image, and create an avatar using this tool. Although there have been a few security challenges with this tool, it has undergone a series of updates over the years. Picasion is incredibly fast to download, and its simplicity is perfect.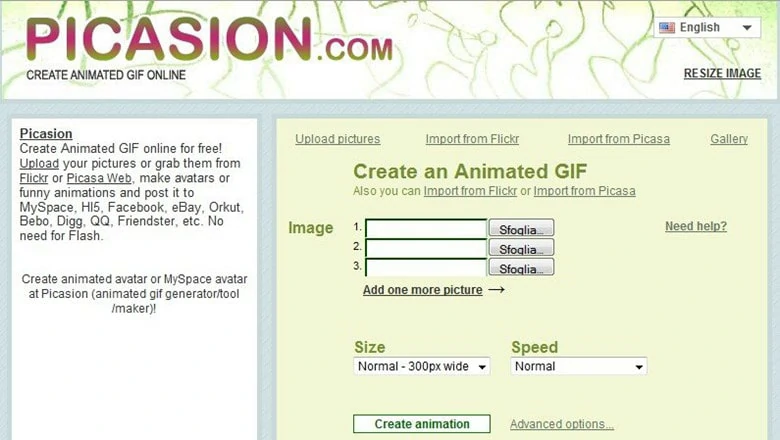 Best Free GIF Splitters Online - Picasion
6. Code Beauty
Code Beauty comes with both manual and URL forms of uploading. Like a few others, this tool comes with so much simplicity. To go on with this, Just click on "Upload GIF to Split," and the process begins immediately. You can also use Code Beauty as a Color Converter, Unit Converter, SQL Converters, and Encode and Decode. As for the security, Code Beauty is very safe, and the download speed is perfect.

Best Free GIF Splitters Online - Code Beauty
7. Go Online Tools
This is another easy-to-use GIF splitter tool designed to help you perform the splitting process with ease. It doesn't support uploading GIFs via URL; it is a completely manual uploading process. Unlike others, you can as well "drag and drop" in the uploading section. Go Online Tools is fast, in download, and has an impressive security feature, but it doesn't allow users to select frames and split their GIFs manually. To split your GIF on this platform, click on "Browse", or you can drag and drop to upload a GIF, then click "Split GIF," allow it to process, and you are done.

Best Free GIF Splitters Online - Go Online Tools
The Bottom Line
Splitting GIFs can be a pretty good way to fully utilize a longer GIF hence, using it to the fullest capacity. One of the major challenges some GIF splitter online tools usually have is speed, but the ones we have listed above are just fine. So, you should like and share this article if you find it interesting.