This blog consists of 5 best GIF editing software running on Mac, Windows and other systems. Select any of the best ones to fasten your GIF creation process.
Nowadays, GIF has played a crucial role in social media communication and online business promotion since it vividly passes concise information. Even though you haven't created a GIF animation by yourself, you must have seen and stored loads of funny GIFs from your friends.
Have you ever wanted to make personalized GIF files? Are you looking for an excellent GIF editing software to start from scratch? You've come to the right place. Here we've gathered 5 best GIF editing software to match your different needs. Read on and find the preferred one right now.
FlexClip - User-friendly GIF Editing Software for Free
FlexClipis an easy-to-use and handy GIF editor program. Its clean interface and flexible editing tools give you full control of the GIF editing process. For example, you can add text to a GIF or change the GIF speed with a few clicks. Meanwhile, there are abundant music files, shapes, and filters that will lend you a hand to produce awesome GIF animations effortlessly.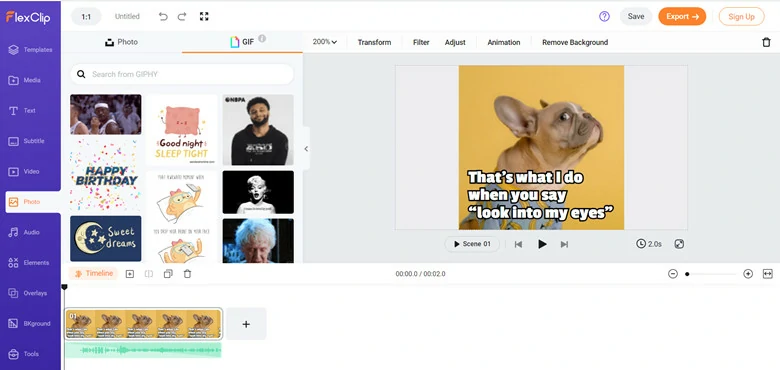 Free GIF Editing Software - FlexClip
It's not only competent for editing GIFs from still images but also good at making GIFs from any existing videos. No idea on what to create? Abundant pre-made GIF templates give you endless ideas and help get started in clicks.
ScreenToGif - The Well-Known Open Source GIF Editor
With over 8 years of history, ScreenToGif has become a famous open source GIF editor by saving recordings as GIF files. Honestly, it performs much more like a handy editing program than a professional GIF creator with abundant effects. There are three available options to make a GIF: screen, webcam and sketch board drawings.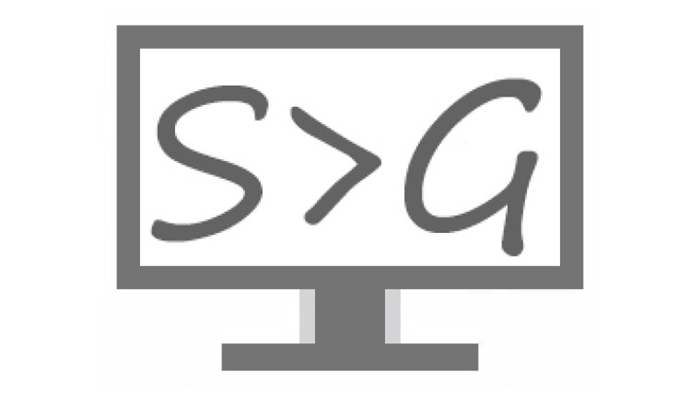 Credit by:https://www.neowin.net
Although it's not competent for professional GIF creation, it can meet your basic editing needs including adding overlays, transitions and cropping. Thanks to its video tutorial and detailed feature introduction on its official website, it's a good choice for office workers or digital sketch board users who rely more on their screens to make and edit GIFs.
Giffing Tool - Awesome GIF Editor Program with Minimal Payment
Giffing Tool allows you to record any area of your computer screen and save it as an animated GIF. It has dozens of editing features including altering the playback speed, resizing the GIF and adding extra elements to your GIFs. Embedded with the uncluttered UI, it helps you finish the GIF editing process in minutes.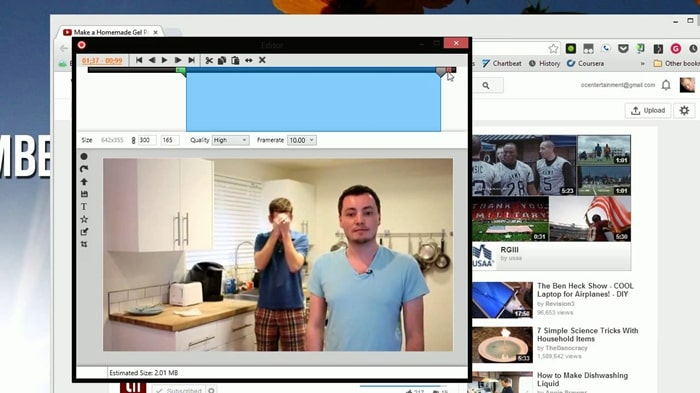 Credit by:https://www.youtube.com/watch?v=N0nvWgeBUIU
It used to be free to make GIF files with a tiny watermark on your creation. But now you need to purchase in advance to get the right for downloading this GIF editing software. However, if you put aside the minimal payment, Giffing Tool is a trustworthy GIF editor for its timely updates and powerful versatility.
Easy GIF Animator - Powerful GIF Editing Software for Windows
Designed with abundant editing features, Easy GIF Animator makes you create and edit GIF animation like a Pro with ease. There are built-in image editor, frame management tool and GIF compression & optimization functions. Besides, it supports advanced features including converting video to GIF, removing text effects and save animation with sound.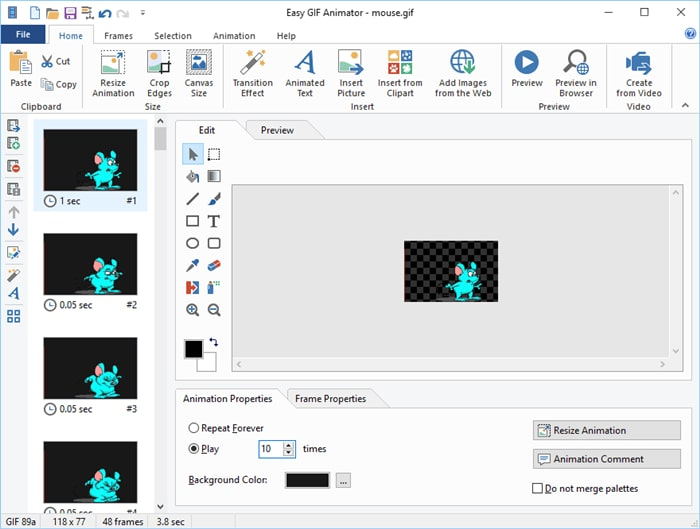 Credit by:https://www.easygifanimator.net/
It's a commercial GIF editor for Windows users but it gives away 20-times editing chances as a bonus for the new-comer. If you're looking for a solid GIF editing application with trial chances, Easy GIF Animator is a nice option.
Photoshop - An Original GIF Editing Software
It's no exaggeration to say that Photoshop is the top-notch GIF editor with loads of features. It comes with outstanding functions like reversing frames, removing unwanted things from GIFs and more. Therefore, many professionals would like to use Photoshop to make GIFs and complete the modification process completely.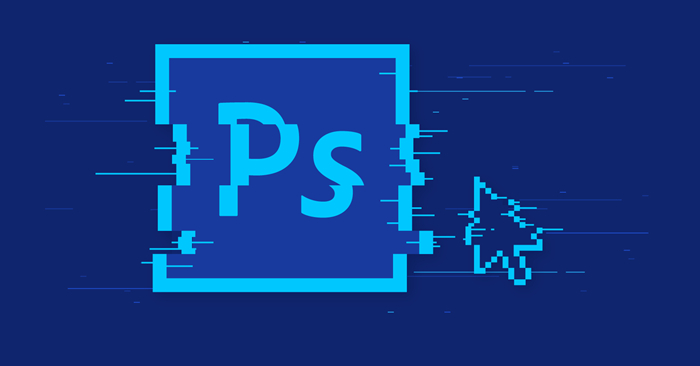 Credit by:https://www.toptal.com
However, every coin has two sides. The perfect software requires lots of time to master all its tools. If you have higher requirements on quality and want a professional program, Photoshop is the right choice for you to start from scratch.
The Bottom Line
Editing GIF won't be a matter anymore once you select the adaptive GIF editing software. FlexClip is a piece of best GIF editing software due to its simple operations and well-equipped features. Besides, it not only works as a GIF editor but also a good video maker. If you're looking for a free application with awesome features, why not give FlexClip a try?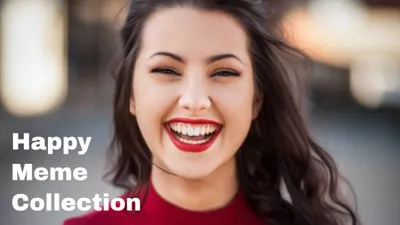 Meme Video Happy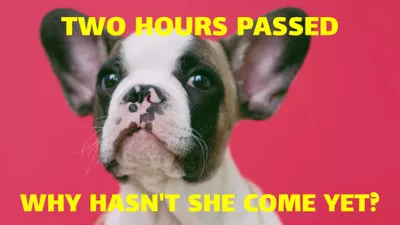 Cute Dog Meme