Here come the best ways to create a flashing text video. Follow and make a flashing text video cool enough to wow all your audiences.
Table of Contents
Part 1. What is a Flash Text Video
The Flash text video, as its name suggests, is a video that contains flashing text. It usually companies with music. The text would fade and appear with the strong beats of music. Audiences must be really engaged to catch up with the texts.
Can't Miss: How to Do Text Overlay on CapCut >
The best practices of flash text video are video resumes, video ads, and social media videos. Here are some examples of flash text videos.
Flash Text Slideshow Templates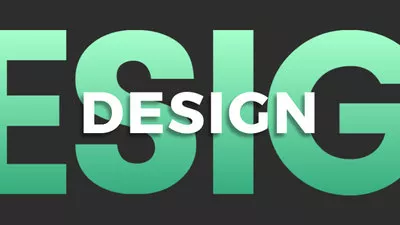 Rhythm Text Color Flicker Opener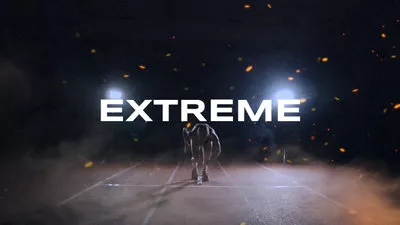 Sports Advertising Text
Part 2. How to Create a Flashing Text Video with CapCut
CapCut is one of the most famous video editing software to create a flashing text video because of the rich text font, animation effect, and ease of use. Now CapCut is available both on mobile devices and computers. We will show you how to create a flashing text video with CapCut on a computer. The processes of creating a flashing text video with CapCut on mobile phones are similar.
Step 1
Launch CapCut on your computer. Click on the New Project.
Step 2
Go to the Media > Library. Here you can select from a variety of ground. Choose one background with pure color. Make it as long as you want.
Step 3
Go to Text. Insert any information. Drag the text box to wherever you like.
Step 4
Change its font, size, add some animation to make your text look appealing. Add as many texts as you want.
Step 5
It is time to adjust the time duration. Drag the slider of the text on the timeline so they appear in a short period of time.
Create a Flash Text Slideshow on CapCut
How to Create a Flashing Text Video Online
CapCut may eat up your storage and take lots of CPU. This is inevitable because it is based on the desktop. If you don't want to download CapCut to your computer, creating a flashing text video online could be a better choice.
Step 1
Click on the Create a Video button to enter
FlexClip
's editing panel. It also offers you numerous flash text video templates. Click on View Templates to have a look.
Step 2
Now, you are starting with an empty video background. Go to the Text section, enter your information. Change their font, size, position, color, opacity. You can even stylish the text into the hollow, neon, glow, and so much more. If necessary, animate all these texts. Repeat until you finish entering and editing all texts.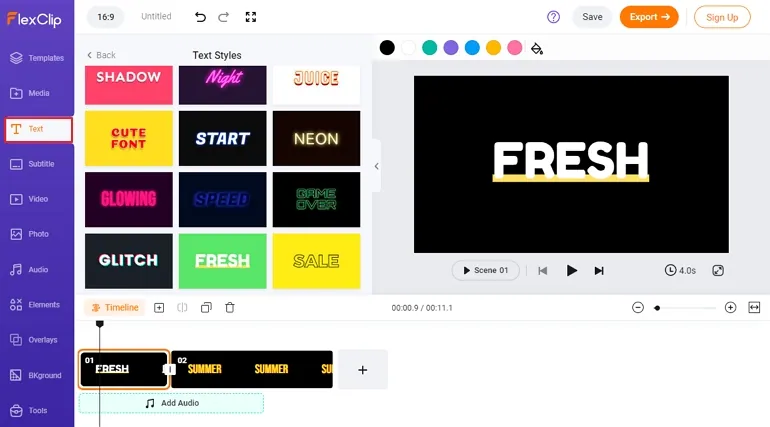 Create a Flash Text Slideshow - Add Text
Step 3
Double-click the text, you will be brought to a more detailed timeline. Drag the slider to adjust the text duration.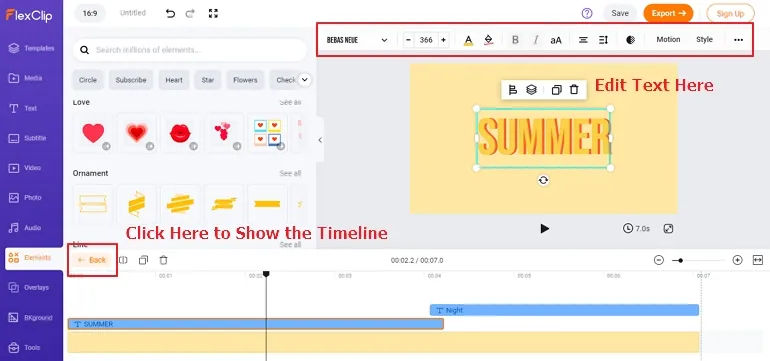 Create a Flash Text Slideshow - Edit Text
Step 4
Export & share. FlexClip offers you the option to directly share to YouTube, TikTok or share via a short link.
The Bottom Line
That's it! You now are done with creating a flash text video. Pretty easy, right? By the way, we have more posts showing you tricks about texts in video. Check them out and level up your video editing skills in simple ways.