A Facebook video profile helps you boost your personal branding and showcase your personality. Here in this article, we'll show you how to create your own Facebook profile video and how to add your profile video on Facebook.
Early in 2015, Facebook has announced its new feature that allows you to upload a short video as your Facebook profile picture.

Image Board: Image Sources
A moving profile video can give your profile an even more interesting appeal and create a lasting impression, and you can use it to boost your branding or showcase your personality on your Facebook page.
Contents:
Free Templates for Your Profile Video Inspiration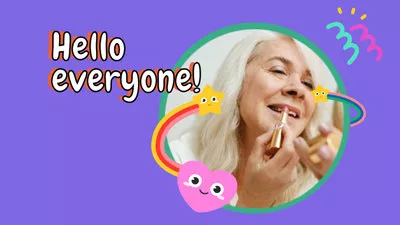 Cartoon Video Resume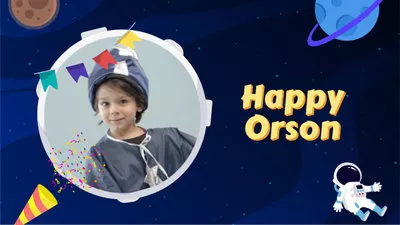 Birthday Greeting Slideshow
Can't-Miss: Facebook Cover Video Specs & How to Create/Upload a Facebook Cover Video >
Part 1 How to Create a Facebook Profile Video with Online Profile Video Maker
Although Facebook itself offers a few video editing options, they are quite limited and basic. If you want to make a far more appealing and unique profile video to make your Facebook profile stand out above the crowd, you can try a third-party Facebook profile video maker, like FlexClip to add cool video effects.
With FlexClip online profile video maker, you can edit your profile videos like a pro in just a few clicks as you wish - adding filters, trimming, cropping, and even adding funny emoji stickers, etc.
To make a stunning profile video for your Facebook, simply upload your own video to FlexClip online video editor and let your imagination do the rest with FlexClip's powerful features. It's pretty easy and free to use; give it a try now.
Step 1
Go to the Media to upload your photos or video clip from a local folder, then add them to the storyboard. You can also find stunning resources in FlexClip's extensive stock media and use them for free in your profile video.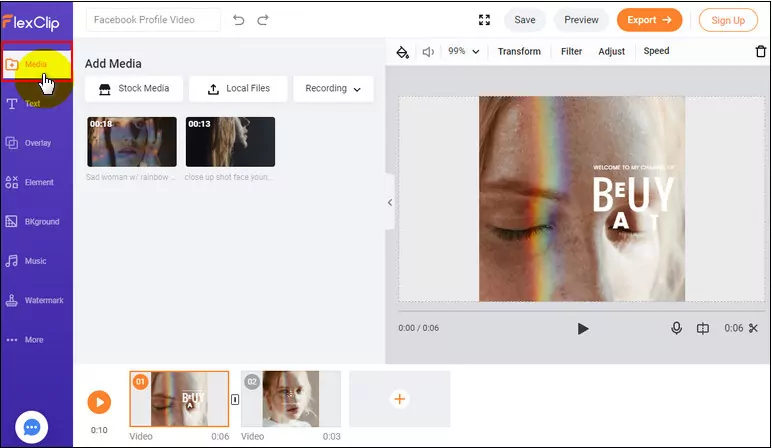 Add Media for Your Profile Video
Step 2
Edit your Facebook profile video with animated text and more special effects, including filters, overlays, funny animated elements, etc.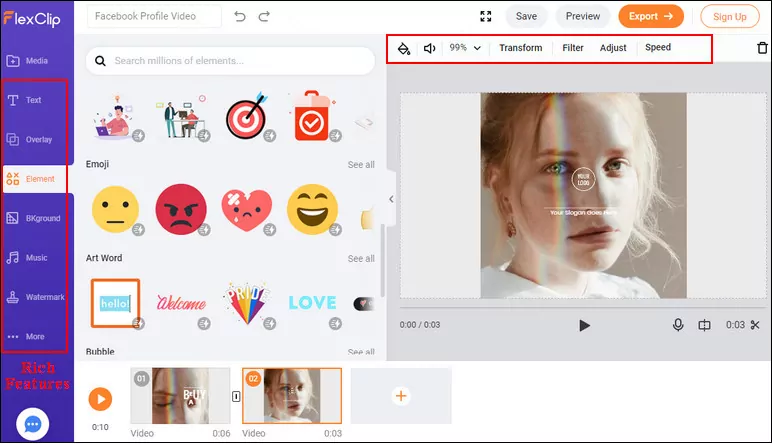 Edit for Your Profile Video
Step 3
Once you've done the editing, you can click on the Preview button to preview your video, then download or save it to Dropbox. Get your video to your phone via Dropbox and follow the instructions below to add the video to Facebook profile.
Part 2 How to Add a Profile Video On Facebook
The feature to make a video for your Facebook profile is currently only available on the mobile Facebook app, so you can't upload a profile video to Facebook from your computer. But the steps to make a profile video and set the video as your profile on the mobile Facebook app is pretty easy:
Step 1
Open up the Facebook app on your iPhone or Android device, click on your profile picture from the top-left of the screen, or access the "See your profile" option from the menu.
Step 2
Now, you'll see that your current profile picture has a camera icon next to it, simply click on the camera icon and then choose the Select Profile Video option (for Android) or click on Select Profile Picture or Video (for iOS).
Step 3
Choose the profile video you made before from your phone's camera roll; or you can shoot a new video as your FB profile directly!
Step 4
(Optional for those who shoot a new profile video) Click on the magic wand from the bottom-left corner to trim, crop, and edit your profile video to add some finishing touches to it!
Step 5
When you're finished, click "Use" in the upper right corner to set your video as your Facebook profile picture.
Final Words
That's all there is to Facebook profile video. We hope this article helps you bring some life to your Facebook profile and make your own profile video with great ease!