Like the traditional paper "mission statement," a company mission statement video explains the business mission and purpose in a more entertaining way. This is a more interesting way to communicate your mission statement to others without your audience getting bored, just like some people feel when reading through the traditional way of writing a mission statement. As a company, you are not only making it easy for your company to communicate their mission to others, but it is also a good way to say more than you should have done if it were on paper.
Can't Miss: How to Make a Video for Your Small Business>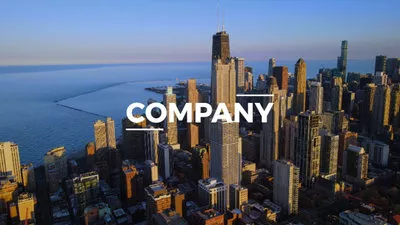 Design Company Introduction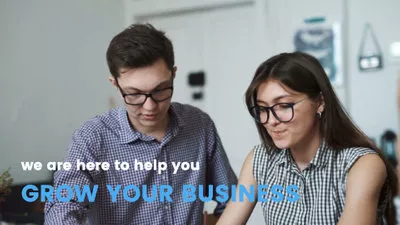 Company Explainer
Why You Need a Company Mission Statement Video
Like a traditional company mission statement on paper can make or mar a company's reputation, so can a mission statement video. Your video can actually affect both the employer and the employee alike; all you need to do is make it look and sound right. A bad mission statement video highlights a bad interpretation of the company, thereby can make an average employee lose focus on the company or misinterpret the company's purpose.
And to the employer, putting a bad mission statement video won't only affect how the public views your company. It will also affect your operations as an employer – mission statements are a compass that guides the company. So, when it is poorly represented, be it in a video or on paper, it affects the whole company's operations.
Since making a company mission statement video is a new invention: not everyone knows how to go about it. So, we have taken the time to list a comprehensive procedure required to create a good mission statement video. Please follow.
How to Write a Good Mission Statement Video Script
Aside from the fact that writing a good mission statement requires a particular kind of skill. It is also important that you consider the technical requirements for a project of that nature 'cos for the fact it is going visual will change the whole narrative. Follow the guideline below to come up with the best outcome.
1.Advertise Discount with An Appealing Video
Create a video like this if you want to launch the new gym center opening or dump up some publicity with a discount that gets people out of their homes and rushes to your health club. Use pictures or videos of your space to leave a lasting impression.
Guide 1. Create a verbal picture of your business. By answering these questions, you will get a clearer picture of what the business will be like
Guide 2. Try answering these questions: why are you in business? Who are your customers? What do you do for them? What image do you want to convey? And how do you create that picture? What determines your price? E.t.c. By doing this, you are solidifying your reasons behind your motivation in business.
Guide 3. Brainstorm your ideas to make the final decision to confirm that this is what you want for the business. Set a deadline for this.
Guide 4. Pass your final thoughts to family, colleagues, and friends for their validation. And make sure you watch your language throughout the process because every word counts.
How to Create a Company Mission Statement Video
To create a good Company mission statement video, you need good tools. Some of these tools include a computer, a good internet connection, video clips or photos, and an excellent video editor like FlexClip. But most importantly, you also need good artistic skills to pull it off.
When we said, you need a good tool to pull off this task, that also includes a good video editing tool. FlexClip has always proven to be the best online software tool for creating a company mission statement video (and social media videos as well). Some of the unique features of this tool include no download feature, royalty-free, powerful yet easy-to-use, and it comes with rich text and animations that grasp viewers' attention in seconds. Now, follow the steps below to come out with the best outcome.
Step 1
Upload to Timeline
Upload resources to the timeline. This is where you upload your media resources into the FlexClip timeline using the "Upload File" function from the Media sector of the sidebar.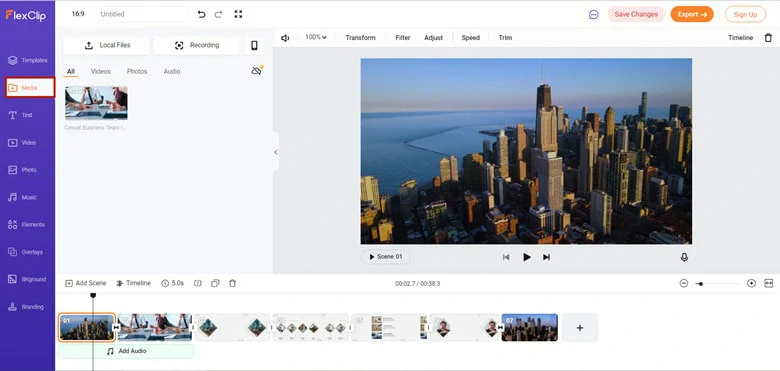 Upload Company Related Footage to FlexClip
Step 2
Make Edits on Clips
Make Edits on Clips. On the edit section of FlexClip, you can trim, add filters, animations, and more.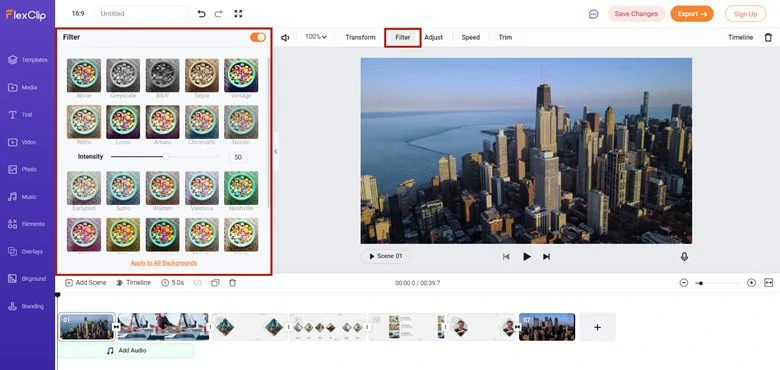 Make Edits on Clips
This is where you get to choose from tens of textual effects and fonts to adding to your video. Go to the Text Section, pick any animated text and fonts to add to video.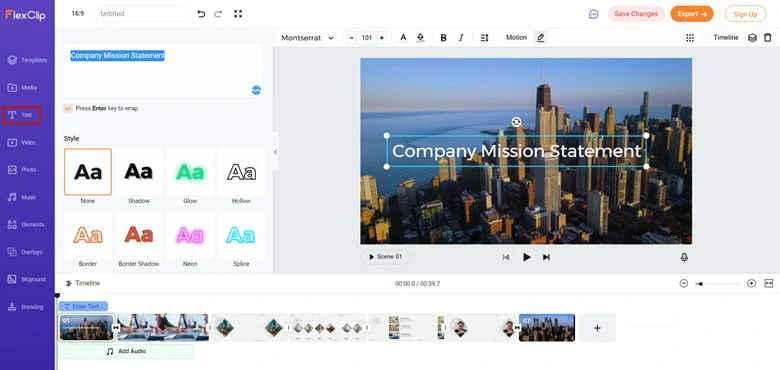 Add Text to Your Company Mission Statement Video
Step 4
Add BGM or Voiceover to Explain
Go to the Music section, upload any MP3 file or browse the music library, set as BGM. If necessary, you can also add voiceover to the company mission statement video.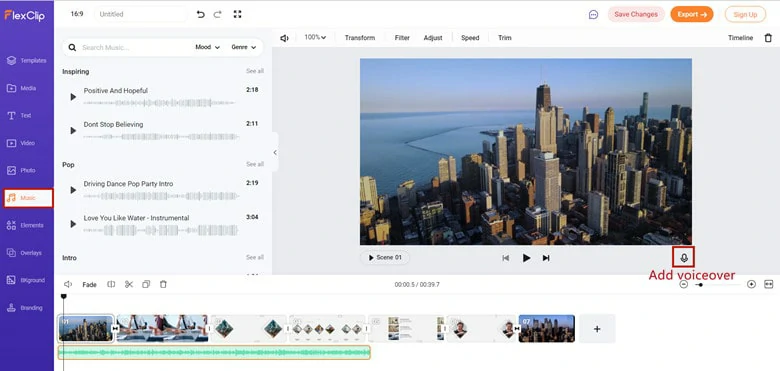 Add Audio to Your Video
Step 5
Preview and Export
Preview your video to see what it looks like; if it needs further editing, then down or export it when you are done previewing.
The Bottom Line
The business world as we know it is changing; things are becoming more advanced and easier to use, and creating a company mission statement video is one of these changes. The introduction of online software tools like FlexClip has allowed us to create that mission statement video or other video types like promotional video, video ads with so much ease. So, if you find this article interesting, please like and share it to reach a wider audience.