Don't know how to play 4K videos on Windows 10? Look no further. We've collected five of the best free 4K UHD video player software for Windows 10 for you in this blog.
Got 4K videos but can't play them on your PC with Windows 10 system? All you need is a 4K video player for Windows 10. If you're on a budget, then a 4K video player that is powerful and free is your best bet.
In this blog post, we've compiled five of the best free 4K video players for Windows 10 for you. Let's check them out.
Also Read: 5 Free DVD Player for Windows 10
Bonus Tip: Quickly Create Social Media Videos Online for Free
FlexClip, a free online video maker and slideshow maker, provides you with all the video making tools you need and a large number of customizable video templates for any occasion. It's designed for beginners, aiming to help you make a video in a few steps. It also has a vast media library where you can find millions of royalty-free videos, audios, and photos that can level up your videos. No download is required.
Depict Video: How to Create Videos Online with FlexClip Video Maker
5 Best Free 4K Video Players for Windows 10 (Free Download)
With billion users worldwide, CnX Media Player has become the best 4K HDR/UHD media player for Windows 10, iPhone, iPad, and Android. It is a reliable and secure media player that allows you to smoothly and smoothly play 4K videos and movies without any quality loss. You can even cast or stream videos from your PC to other devices, such as Smart TV, Fire TV, Apple TV, Google Chromecast, and more. Besides, it supports all video formats, which means you don't need to waste time converting and transcoding videos. While it's powerful, it's free to use.
Depict Video: CnX Media Player Introduction
Features
Supports all video formats.
Professional 10-bit HDR video play.
Plays videos from PC to Roku TV, Apple TV, and all smart TVs.
Casts videos from PC to Fire TV and Chromecast.
Plays all language subtitles.
Allows you to watch videos at your desired speed.
You can skip videos by 10 seconds.
Switches between different audio tracks linked to the video.
VLC is a free and open-source 4K video player software. It has no requirements on your computer system. Whether you are using Windows, Mac, or Linux, you can install and use it without any hassle. It supports a number of video formats and plays 4K videos and movies with true colors. The best part of the program is that it can perform basic video editing. Some of its notable video editing features are trim and split videos, rotate and flip videos, and convert videos to other formats.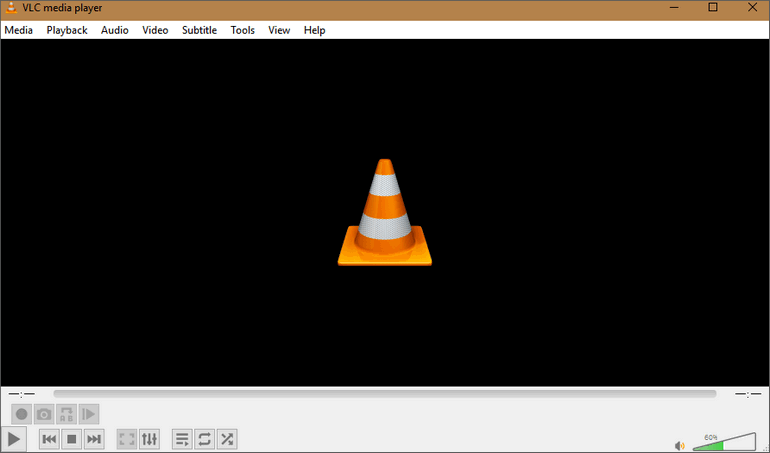 Image Board: VLC Media Player Screenshot
Features
Supports almost all formats.
Plays files, discs, webcams, devices, and streams.
Offers advanced controls.
Comes with basic video editing features.
Converts videos to other formats.
KMPlayer is a 100% free, powerful 4K video player software with support for almost all video formats. It is available on cross platforms, including Windows, Mac, Android, and iOS. With it, you can play high-quality videos, blue-ray discs, and DVDs smoothly. More than this, it also allows you to download and play videos from popular video-sharing platforms like YouTube, Instagram, and Dailymotion. In case you need to record your video, it offers you a handy screen recorder, with which you can capture your video in JPG, PNG, and GIF format.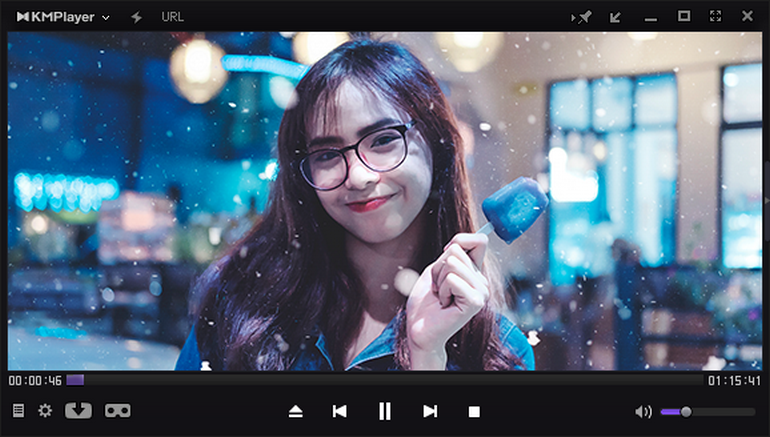 Image Board: KMPlayer Screenshot
Features
Watch videos in 4K, 8K, UHD, 60FPS, and more.
Equipped with high-quality video render.
Supports almost all video formats.
Supports subtitles and Blu-ray image subtitles in various formats.
Supports Blu-ray Disc and DVD.
Downloads videos from YouTube, Instagram, Dailymotion, and more.
Similar to KMPlayer, PotPlayer is also a 4K media player that has 3D and 360°video modes. Not only can you use it to play 4K videos on Windows 10, but you can also use it to capture and screen record your videos in your desired formats. It supports a variety of video and subtitle formats, allowing you to play videos without any hassle. You can even customize your playback speed, subtitle, and video and audio effect with its handy control panel. However, what may disappoint you is that it may stall if you operate it frequently.
Overall, this voice changer app is ideal for making all kinds of voice effects for any occasion.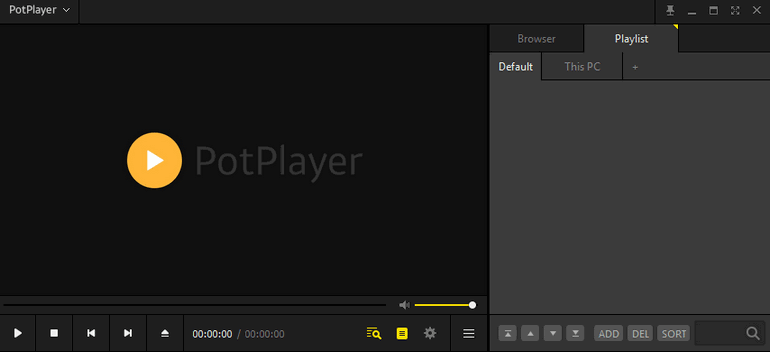 Image Board: PotPlayer Screenshot
Features
Available on many devices, such as PC, DVD, TV, HDTV, and more.
Plays videos smoothly and seamlessly.
Supports various video and subtitle formats.
Offers immersive 3D viewing experience.
Captures consecutive images in BMP, JPG, or PNG format.
Records videos in a variety of formats.
5. MPC-HC
Last but not least is the MPC-HC (Media Player Classic Home Cinema). It's no exaggeration to say that it is the most lightweight, open-source 4K media player for Windows 10. As its name suggests, MPC-HC is ideal for playing high-quality movies, Blu-ray discs, and DVDs. While it looks very simple, it works well with all common video and audio formats. The only drawback is that developers have stopped developing it since 2017.
All in all, MPC-HC is all-around and extremely lightweight. If you're going to play 4K videos on a low-end PC, then try MPC-HC.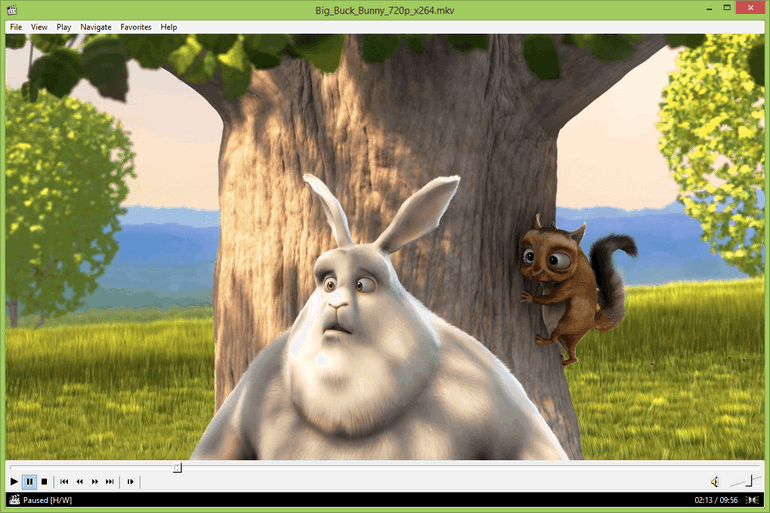 Image Board: MPC-HC Screenshot
Features
Supports dozens of formats.
Allows you to customize it to fit all your needs.
Conclusion
Above are the five free 4K video players for Windows 10. Have you found the one you need and want to give it a try first? We'd love to know if you have any better recommendations.
Think this post is helpful? We'd be appreciated if you could share it with your friends.