Let's face it. Creating a video is fun, but time-consuming. You might spend several hours in editing, only to get a less satisfying 2-minute video draft. In times of rushing, we barely have enough time to make perfect editing.
Automatic video makers save us loads of time and work while producing a decent video. Upload video clips, photos, and music, they generate a great video in seconds.
You might wonder, what's the best auto video maker? No need to do endless searching and make comparisons by yourself. We have summarized a list of the most effective auto video generators. Check them out and decide which is the best automatic video maker for you.
Also Read: How to Make Lock Screen a Video on iPhone >
This Could Be Your Video, Edit Them for FREE!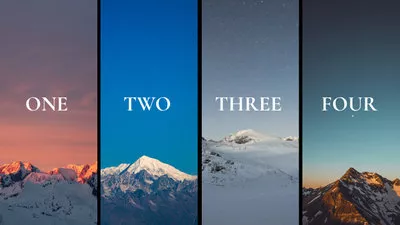 Travel Memories Slideshow Youtube Video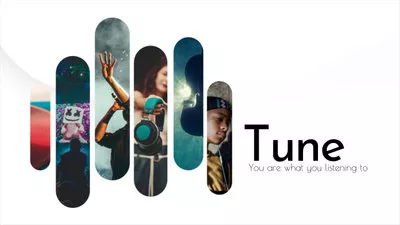 Youtube Music Podcast Intro Outro
1. FlexClip - Best Free Auto Video Maker Online
Powered by AI, FlexClip improves the efficiency of video editing. Don't have time to write a great video script? Tell FlexClip's video script generator what you want to create and it will write excellent scripts for you in a few seconds!
FlexClip's AI text-to-video tool saves you from the arduous editing tasks. Input the video script, you will soon have an AI-generated video with beautiful transitions and music ready for you to use. The videos, photos, and music are from FlexClip's stock library, but you can always remove or replace them in clicks.
FlexClip also helps fasten video creation process in so many other ways, for instance, doing natural and professional voiceover with AI, generating subtitles automatically. Check the video below to get more information.
FlexClip AI Features Overview
2. Magisto
Magisto is an auto video maker that works online and mobile phones. In either circumstance, it is the only end-to-end video creation solution powered by AI. Magisto provides no templates. Pick an editing style you like, choose a soundtrack, you can get a well-edited video in seconds.
Magisto is a great auto video maker. We strongly recommend it to those who want to create business videos. This tool can help you distribute cross-channel marketing videos optimized for social media, email marketing, and more.
To use Magisto, you have to sign up and log in. Some premiere editing styles and features are for subscribers only.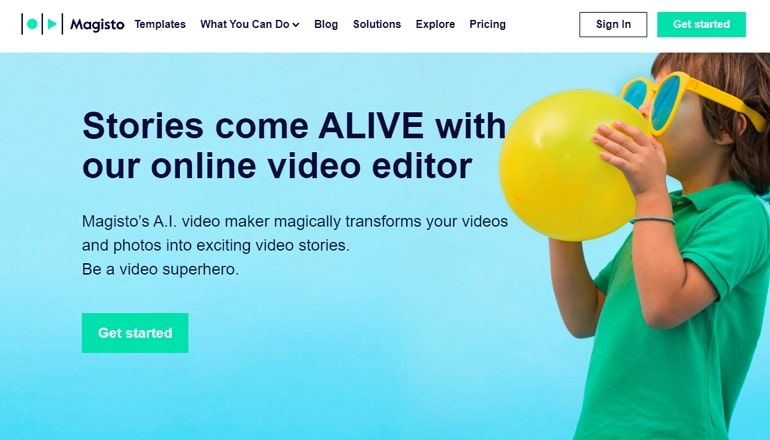 Auto Video Maker - Magisto
3. Muvee
Muvee is an auto video maker designed for Windows desktop. Simply drag and drop your video, pick any style you like, you can get a video ready to share to YouTube, Facebook. All its service is based on cloud, so it saves your valuable time.
Muvee's plan starts at $14.99, but it provides a 15-day free trial.
Auto Video Maker - Muvee
4. Movavi
Movavi's automatic video maker is designed to deliver fast solutions through the use of all kinds of templates. After generating is completed, you need only to make minor tweaks.
Movavi is software for both Windows and Mac. Just download one that's compatible with your computer.
Auto Video Maker - Movavi
5. Picovico
Picovico is an auto slideshow video maker on the web. It supports pictures from any local folder on your computer, or Facebook and Flickr. After uploading, you can add text, music to the photos.
Downloading is necessary since it is a free extension. Sometimes it can get sluggish.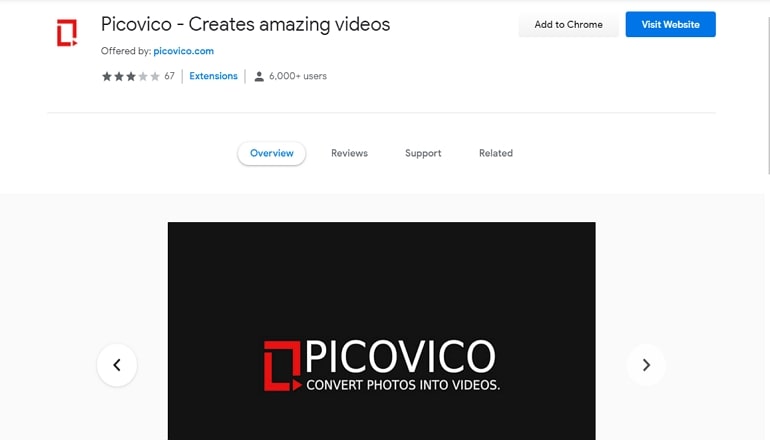 Auto Video Maker - Picovico
6. Moovly
Moovly is the best way to make professional-looking videos for your business. All its features are easy to use. The media library is full of royalty-free resources.
The free version limits your personal uploads to 20 and low-quality watermarked video exports.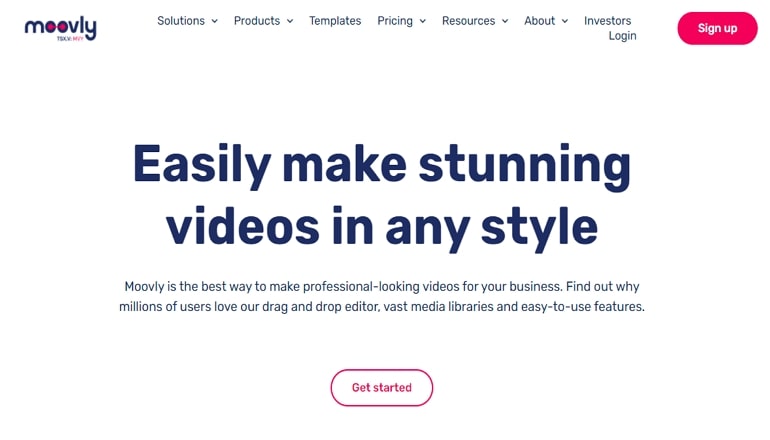 Auto Video Maker - Moovly
The Bottom Line
That's all for the best auto video makers. Which one is the best for you? Tell us via Facebook. Those automatic video makers can also help you make video edits like adding filters, transitions and more. Remember to have a try!