Just made the decision to create an anniversary video but don't know where to start? Read the anniversary video ideas below to get inspired and begin anniversary video creation.
No matter you are celebrating the paper marriage, the gold marriage, or even just the anniversary for dating, creating and sending an anniversary video can never be out of date. It gives you the opportunity to show how much you care about your partner and express things that can't be said in words.
Even though you've never made an anniversary video before, creating an anniversary video is easy, thanks to numerous anniversary video makers online. Follow the steps below and make an anniversary video for the beloved ones. Some anniversary video ideas are also available in the second part. Now, let's get started!
Also Read: How to Make A Cute and Funny Baby Video >
Anniversary Video Templates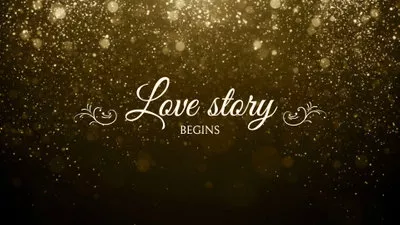 Romantic Anniversary Slideshow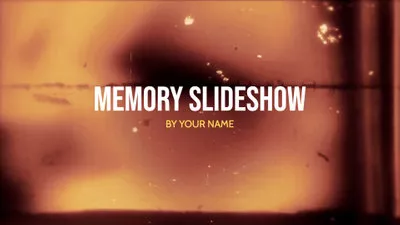 25th Anniversary Party Invitation
How to Make an Anniversary Video with Ease
Creating an anniversary video without an excellent anniversary video maker is like painting without pens. Here we recommend FlexClip, the best online anniversary video maker. It provides you numerous anniversary video templates to get started quickly, easy video editing tools to help make many edits you like, and free rich resources to level up your work.
Now, click the Create a Video button to get started. You are also welcomed to browse more anniversary video templates.
Step 1
Drag and drop all your video clips and photos to the Media section and then apply to the storyboard.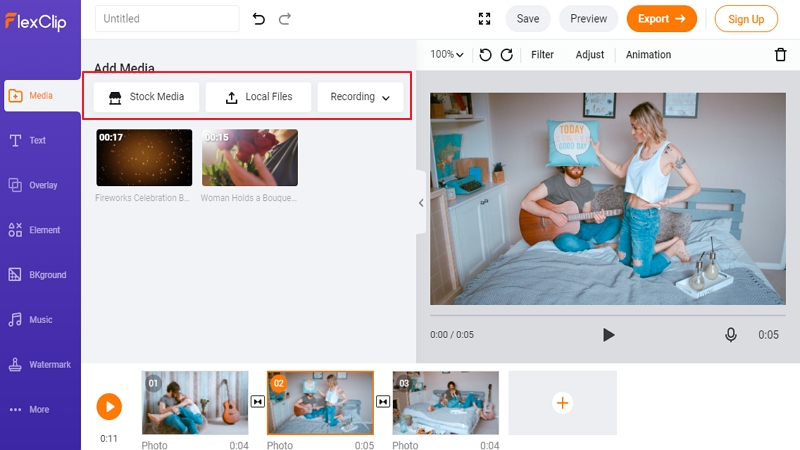 How to Make an Anniversary Video as a Gift - Step 1
Step 2
Add your sweet and warm words to the videos.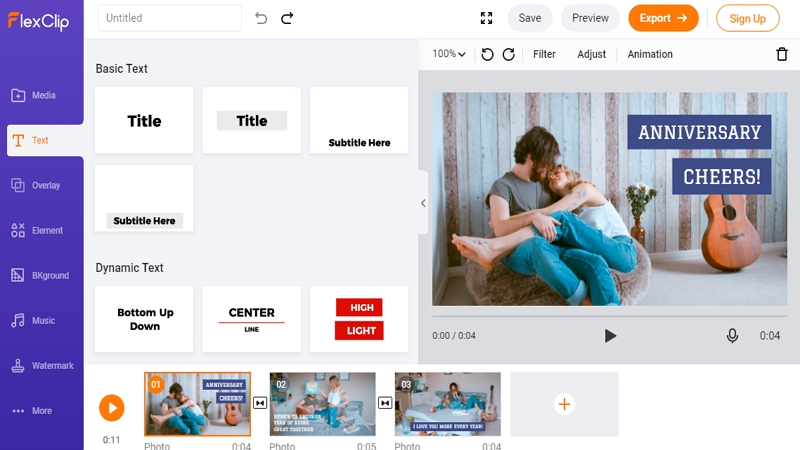 How to Make an Anniversary Video as a Gift - Step 2
Step 3
Add some music as BGM to emphasize the atmosphere. The stock library contains free music, feel free to use them!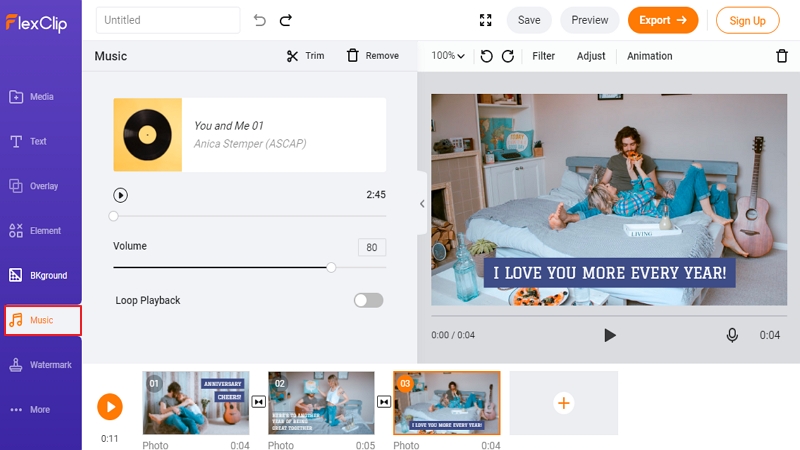 How to Make an Anniversary Video as a Gift - Step 3
Step 5
Preview. Make edits again or directly download the anniversary video to your computer as MP4.
Before getting started, please get all photos, video clips and background music organized. This would save you lots of time.
While exporting, please stay in the downloading page to make exporting process faster.
FlexClip has two editing modes now. The storyboard and the timeline. Explore more with different editing modes!
Anniversary Video Editing Ideas & Tips
Even though it sounds a little bit of cliche, but a sincere anniversary wishes is above everything else. Few people can get it right. Here are some simple anniversary wishes you can add to your video.
* I hope every day you share together is more beautiful than the last! Happy anniversary.
* To another year walking life's path hand-in-hand and heart-in-heart!
* 5 years! You've made me happy through every one of them. Happy anniversary to us!
Marriage is about bring each other happiness. What's the most beautiful memory you share? What's the most touching moments in your relationship? See if you have videos and photos about those happy moments to share.
Don't get this wrong, this is not to ask you to confess your love history. How you two fall in love? How you two decide to get married? Display your love story with a past photos and videos in chronological order.
The Bottom Line
These are detailed steps on making anniversary videos and some anniversary video tips. As you can see, making an anniversary video with music is not hard at all. Actually, FlexClip can help you more. It can also be used to make baby videos, travel videos. Explore more with FlexClip >