To make most of the party fun time, you can make party videos of all kinds to share it with all families and friends.
Generally speaking, there are three types of party videos. They are party invitation videos to ask more people to have fun together, party recap videos to collect happy moments and party videos that are played at the party to highlight atmosphere. Check these practical tips and detailed steps to make party videos.
Also Read: 8 Best Video Background Music Resources >
Tips on Making Party Videos
There is nothing like rules to make party videos. The following tips are based on majority of party videos. You may refer to them, but be creative.
Type 1 > Party Invitation Video
Party invitation video is essential if you want to have fun with many people.
A good party invitation video doesn't need fancy videos and music. What should be put into priority is information about the party, for example, what the party is about, is it a birthday party or festival party, the time and address, and dress code if necessary. Moreover, you need to pay attention to the wording. Be polite and welcoming.
Type 2 > Party Recap Video
Party recap video is used to collect the important moments. You might have many happy moments, but party recap video is not a simple combination of moments. Add some notes about them so that you won't forget what these people were doing. If you can, come up with a story.
Type 3 > Video Played at the Party
The video played at the party is to highlight the happy atmosphere. Songs and dances videos would be great. You can also play videos that can bring up the past happy moments.
How to Make a Party Video
After coming up with great party video ideas, it is time to get started. A cool video editor is needed to create a good party video. We recommend you FlexClip.
FlexClip is a party video maker which you can easily use it to create great party videos. In a few clicks, a great video can be done. Other professional editing features like voice-over, dynamic texts are also available. Besides that, you can also use FlexClip's party video templates and music, photo and video resources from the media library. All are free to use.
Step 1 Visit https:www.flexclip.com pick one template you like or start from scratch.
Step 2 Upload videos or photos to the storyboard from the computer or the media library by clicking the "+" button.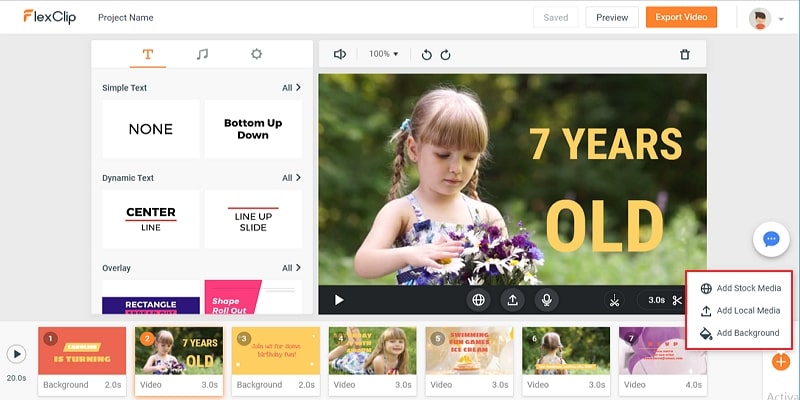 Image Board: Make a Party Video - Step 2
Step 3 Choose a dynamic text you like and add text to the video.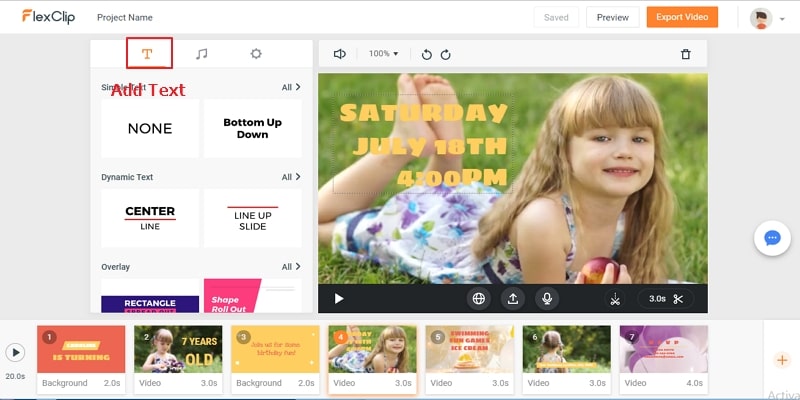 Image Board: Make a Party Video - Step 3
Step 4 Upload music from the computer or the media library.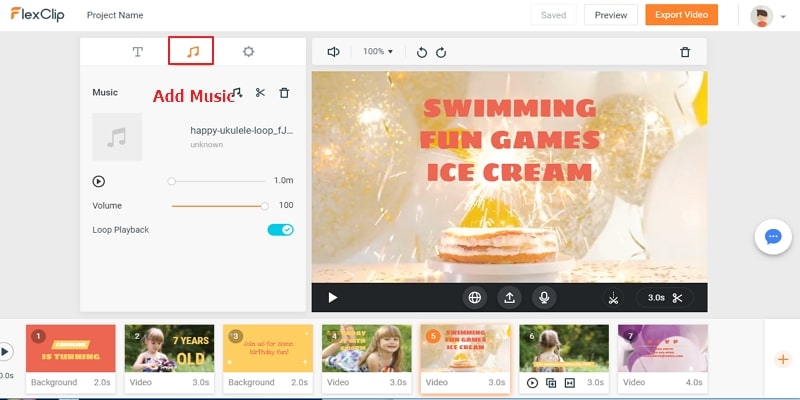 Image Board: Make a Party Video - Step 4
Step 5 Preview the party video you made, if you are satisfied with it, export it and share it with others.
The Bottom Line
The above are tips and steps to create a party video. Hopefully you have made a good party video. If you think this post helpful, please share it with others. By the way, FlexClip can also help you make other videos, like birthday video, real estate video, etc. Give it a try!