Time-lapse photography is essential as it allows us to control and save time, in conjunction with high-speed (slow-motion) cinematography. Putting photos together in a fast slideshow might illustrate how much you've transformed or progressed through a span of time. These aging time-lapse films are incredible since they demonstrate how subtle improvements add up to a stage process.
There are various videos, which either remind you how far you have come and how much you have achieved over a period of time but what differentiates an aging time-lapse video is that it makes you go through a roller coaster of a ride within seconds, without losing your attention span and making you bored. We believe everyone in their lifetime should reflect upon how far they have come and how much they have learned in the past. There's nothing better than compiling their pictures in a single video which is extremely easy to make and contains only a few steps which are defined below.
How to Create an Aging Time-Lapse Video?
Step 1
Select The Pictures From Every Year
The initial step which you need to do is, examine your images in your camera app, on your hard drive, on your PC, and anywhere else you keep them saved. Gather all of the selfies you locate of your choice or preference in one location. Select a constant emotion and position that you observe across your images and just use them in your aging time-lapse if you want it to be incredibly flawless.
Step 2
Upload Pictures to FlexClip Media
Then, you need to go on the FlexClip application, where you will have to upload all your pictures. By clicking the Stock Media icon you'll be able to locate through FlexClip extensive media files to create your own person aging time lapse. After you've found satisfactory photographs, click the + symbol to insert these to the media. You can drag or press the + icon to contribute the photo to the storyboard when you've added enough files to the media.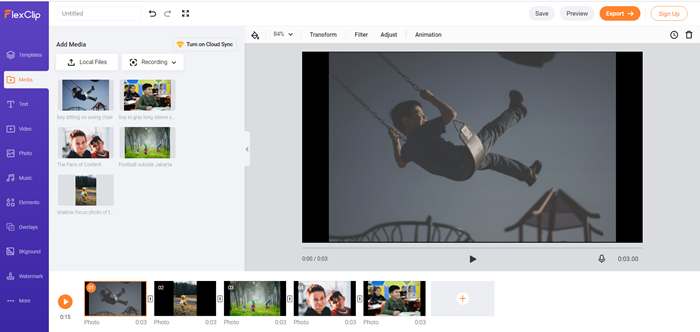 Upload Photo to FlexClip
Step 3
Edit, Resize, and Filter Your Pictures
Subsequently, you can resize your pictures so that they're of the same size, which makes it more eye-catching for the viewer and makes them want to continue seeing aging video time-lapse and not get bored in the middle. You can also time your photos, making them more memorable and cherishable for you, making you sustain your memory. You can change the size, rotation, filter, adjust, and animation of the photo in the same way with the video storyboard. By selecting the option in the lower right corner, you may also modify the length of the picture. Reorganize your images into the sorted manner by dragging and dropping them from the left panel if any of your photographs are not in sequence. You'll need fast transitions between photos to create your film look like a time-lapse and give it a sense of animation.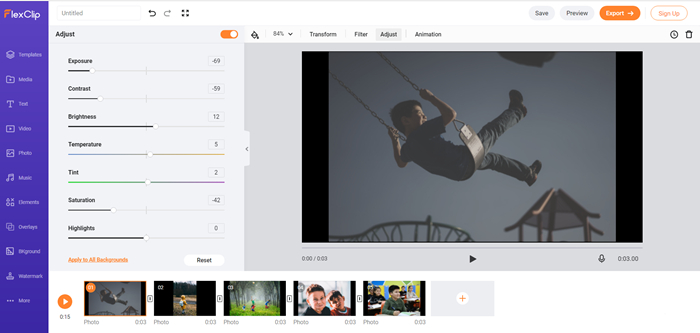 Edit Your Aging Time Lapse Video
Step 4
Add Music To Your Time-Lapse
Moreover, now you can add any song of your choice. You can also record your audio or do a voiceover if you wish. You can insert any song by going on the toolbar, select the audio button to add an audio file from your device. Shorten it and move the beginning and conclusion points of the soundtrack. FlexClip also has a music collection with various songs as well as features to assist you with voice-over.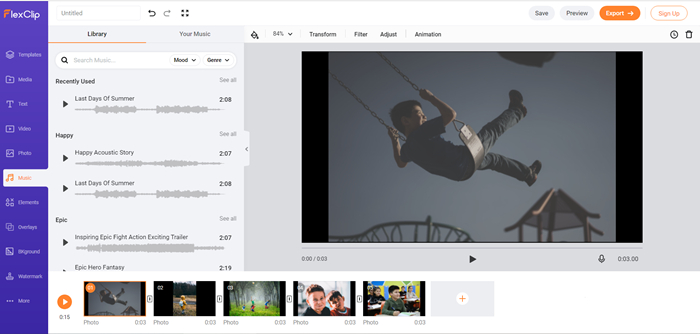 Add Music to Your Video
Step 5
Make more edits, like adding filters, changing video speed, and more.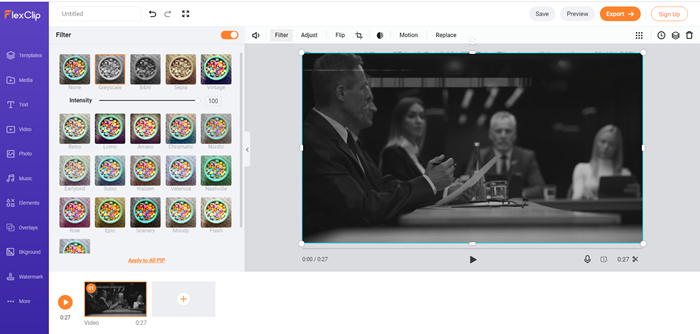 Make More Editing to Video
Step 6
Save and Share Your Time Lapse
Once you're done compiling the pictures and adding the music of your preference. Now, you can download and share it with your well-wishers or loved ones. Once you've finished your aging video time-lapse, go to the upper right corner of the website and select the Export option to download it. Select the video quality you require from 480p, 720p, or 1080p in the export box, based on your existing approach.
The Bottom Line
Didn't we make you want to preserve your memories and to capture more pictures now, which you later can view or combine in a single aging time-lapse? To keep your memories and to cherish them, FlexClip allows you to make unlimited videos with its exceptional features and remarkable functions, that too being user friendly and convenient to everyone. We also realize, with time, various applications are challenging to use, and with time constraints, our elderly's are not able to learn them efficiently. However, there's nothing to worry about as FlexClip has made everyone's life easier, and with the given instructions above, you can create any masterpiece without any complication.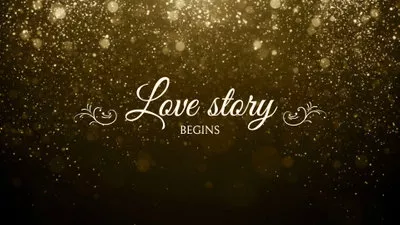 Romantic Anniversary Slideshow