Notice that there's been some iconic explosion effects in video from some popular vloggers or YouTubers and try to add one to your own video?
Now, you can add one to your next video to make a explosive title, create a explosive logo reveal, or add more impact to your project with a comic explosion effect easily as we'll share a powerful yet easy-to-use online video editor with stunning explosion effects to help you out!
Can't Miss: How to Add Effects to a Video to Make it Stunning>
Part 1 Online Video Editor with Free Explosion Effects
Cinematic explosion effects are challenging to create, and most people avoid doing them due to the difficulty it poses. However, if you use the right tool with explosion effects like FlexClip, creating explosions and making explosion effect video is much easier than you think.
Known as the best free video editor online, FlexClip packs stunning explosion video footage and free explosion effects to offer the flexible possibility to help you add fantastic explosion effects in your project. It also offers many features to help you create stunning videos with other more special effects in minutes, regardless of your editing skills.
Key Features of FlexClip:
User-friendly interface without video editing skills requirements
Rich elements to enhance your video, including explosions, booms,
bubbles
, etc.
Large collection of ready-made video templates with explosion effects and more
4M+ royalty-free media resources, like explosion footage, to enrich your videos
All the powerful video editing tools you need to create a stunning explosion effect video
Directly upload to YouTube and TikTok or share to other platforms
Part 2 How to Add Explosion Effect to Your Video
As you can see, FlexClip is such a powerful editing tool for you to find free explosion effects and apply them in your video. Let's check the way below to add the free explosion effect to your video.
Step 1
Access FlexClip editor, and go to the Media section to import the video footage you want to add the explosion effect, then add them as scenes to the Timeline. You can trim, split, rotate, and make any edit to adjust the footage, if needed.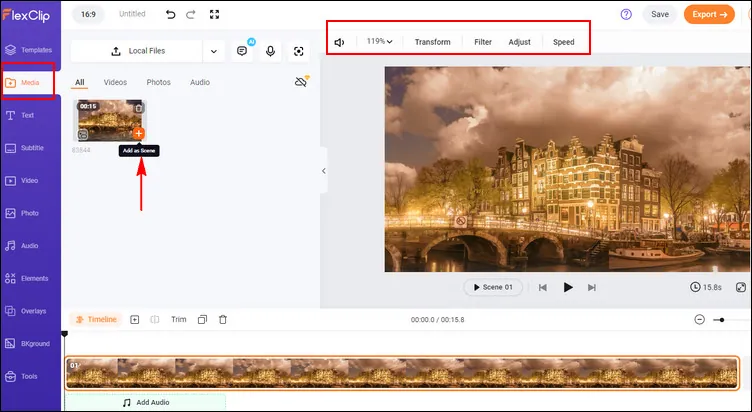 Add Explosion to Video - Step 1
Step 2
Once done, switch to the Elements tab on the sidebar to explore various element effects.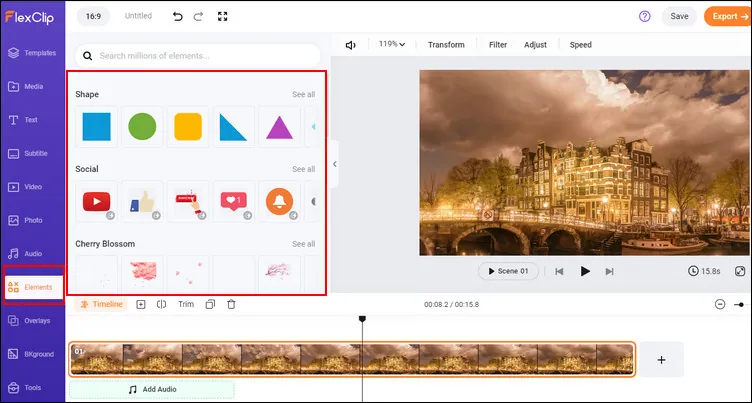 Add Explosion to Video - Step 2
Step 3
Now, you can search with related keyword, like explosion, explode, blast, etc., to find desired explosion effects, and click it to add them to your video. Then use the editing tool on the top-bar to edit it freely, move it to any location, or resize it to the size you desire. Also, remember to go to the Timeline to set the duration of the explosion elements.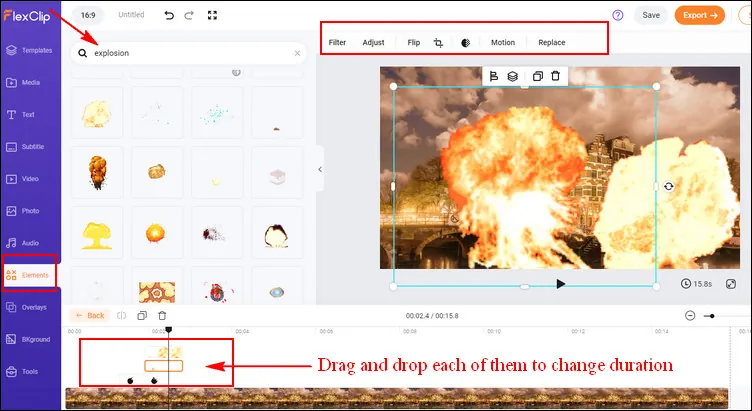 Add Explosion to Video - Step 3
Step 4
After adding the explosion effect to your video, you can add a shake effect to the point to make the explosion more realistic. Simply split your video from where the explosion effect ends, and add a Stylize transition called Glitch Memories to add a shake effect to the explosion point.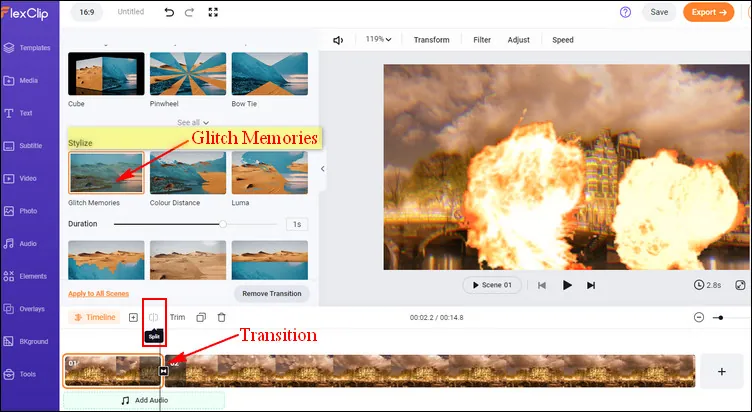 Add Explosion to Video - Step 4
Step 5
Also, never forget to add an explosion sound effect to the video. Just go to FlexClip's Audio library to find your desired one, and pair the sound effect with the explosion.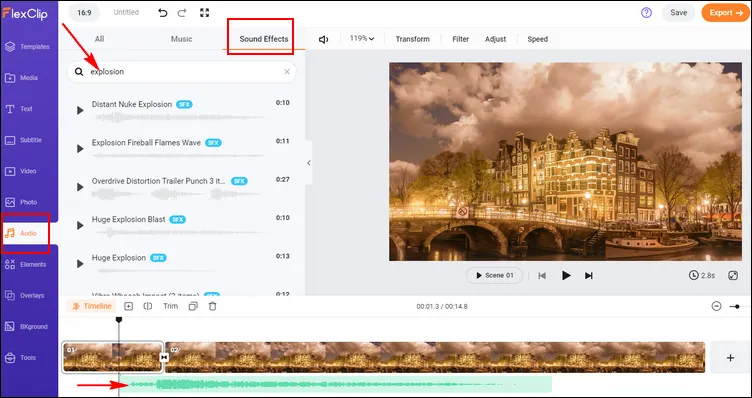 Add Explosion to Video - Step 5
Step 6
Finally, we need more visual effects, like
fire particle overlay
and filters to render the scene after the explosion. Also feel free to level up your explosion effect video by adding music, shapes, and text.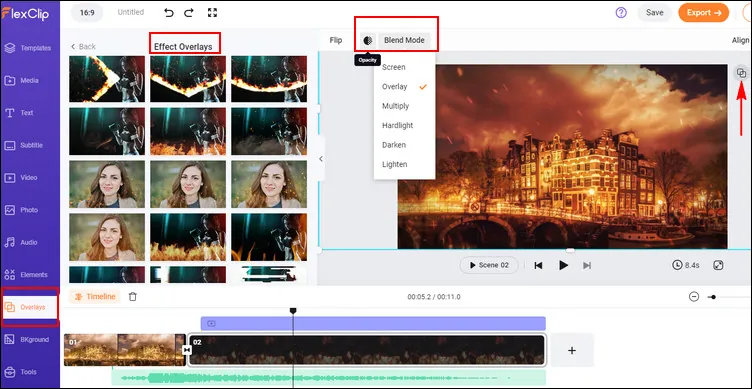 Add Explosion to Video - Step 6
So, let's check the final explosion effects video created by FlexClip:
Explosion Effect Video Made with FlexCLip
Pro Tip: Besides the built-in explosion effects, you can turn to FlexClip video library to find more explosion footage and try more creative explosion effect videos!
Part 3 Great Explosion Effect Ideas & Examples
Besides the explosion effect we made above, you can try the explosion effect in your video in more creative ways. Now, let's check more great explosion effect ideas with free examples that you can try in your video:
1. Logo explosion animation
Fancy those burning explosive logo reveal animation? Here are some great logo explosion intro templates for you. It's perfect for short intros of your teasers, trailers, films, TV promos, and so much more.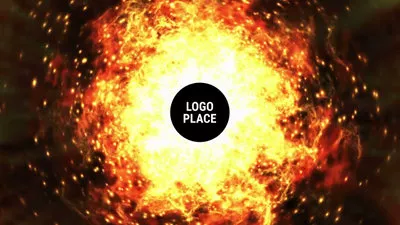 Flame Intro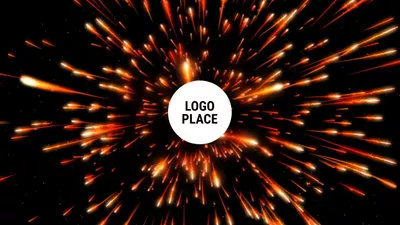 Bright Blaze Of Fire Logo Intro
2. Explosive titles
Want to create an explosive title for your video? You can check the examples below for some inspiration and start your own project with a explosion effect that dramatically reveal the title.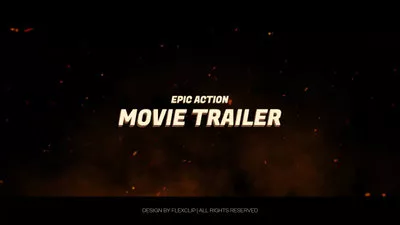 Epic Action Movie Trailer Game Cinematic Future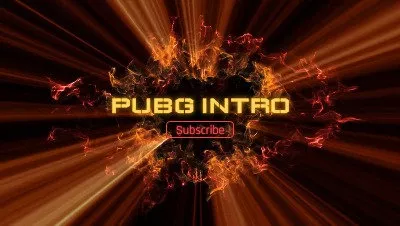 Pubg Intro
3. Explosion elements for a comic effect
Or you can simply add the explosion element to your video for generating a comic effect. For example, when you're making a cooking video, you can add a explosion elements if there are something during cooking. Or, if you're creating a video for for soccer, tennis, golf, basketball, and other sports, you can use an explosion effect to bring out the energy when a shot is taken or a goal is scored.
Final Words
So, with our tutorial, hopefully, you can create great explosion effect video. If you find our tutorial helpful, do share it on your Facebook or Twitter and leave your take to us, much appreciate!