It happens to me countless times. The language options of closed captions for a YouTube video only have one auto-generated option, which is Korean. It is obvious wrong because this video is in English. Is there a way to change subtitle language on YouTube?
- A user from stackexchange
Can't Miss: Add Music to Instagram Stories >
Best Answer:
If you are encountering the same problem, then you are not alone. It's been a problem for many years and Google refuses to do anything about it. The auto-caption feature doesn't only give you Korean, as described in the problem, but also gives you Dutch, Vietnamese, any languages that you are not familiar with.
However, it is possible to fix YouTube automatic captions wrong language issues. Try the following methods below.
Method 1. Change Subtitle Language on YouTube
As a matter of fact, YouTube is a quite powerful tool that can be used to generate subtitles automatically. The biggest reason why you get the subtitle in wrong language is that you might have set a default language. Here is what you do.
Step 1
Launch YouTube and find the YouTube video you find the subtitle language is wrong.
Step 2
In the bottom of the screen, click on the Settings icon.
Step 3
Select Subtitles/CC option.
Step 4
Click on Auto-translate.
Step 5
Find the language you want to change the subtitles to.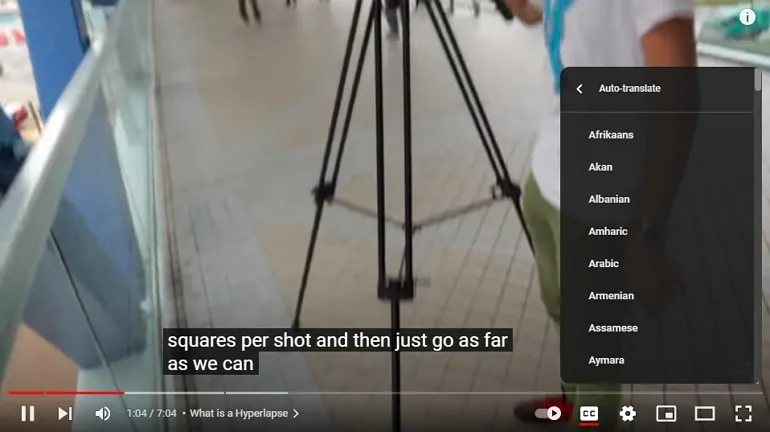 Change Subtitle Language on YouTube
Method 2. Manually Fix YouTube Automatic Captions Wrong Language Issues
If you only get one caption language option, then you must try other tools to fix the YouTube automatic captions wrong language issues like FlexClip.
FlexClip can help fix YouTube automatic captions wrong language issues with the powerful screen recording tool and the AI caption feature. Its powerful screen recording tool enables you to record the screen as well as the system sound in high quality. The AI caption feature transcribes the subtitles automatically with 100% accuracy.
Here is how to use FlexClip to fix YouTube automatic captions wrong language issues.
Step 1
Go to FlexClip's screen recording page. Click on Start Recording to record the YouTube video with subtitles in wrong language.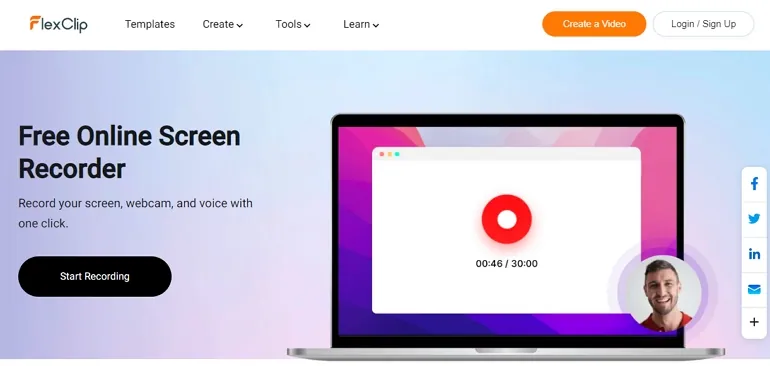 Change Subtitle Language on YouTube - Step 1
Step 2
Follow the prompts to do setups and start recording. Please do remember to record system audio. After recording, you will be brought to FlexClip's editing page.
Change Subtitle Language on YouTube - Step 2
Step 3
Go to Subtitle > Auto AI Subtitle. Choose the language and subtitle styles you prefer.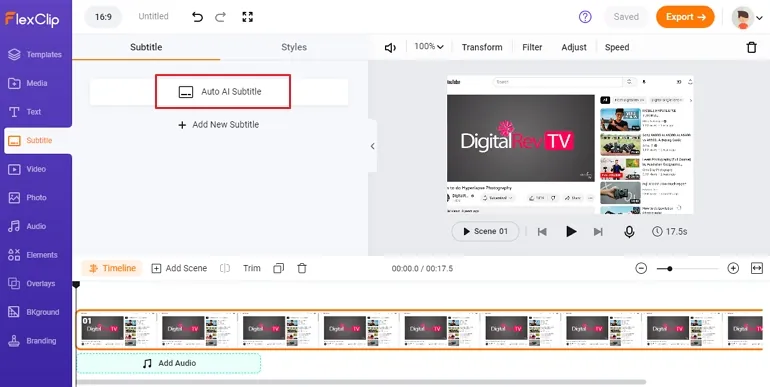 Change Subtitle Language on YouTube - Step 3
Step 4
Wait a few seconds to finish the process. You will have a video with subtitles in right language.
Step 5
Make edits on the subtitle if necessary. Even though FlexClip guarantees you a high accuracy rate, you can make changes on capitalization, punctuations, synchronizations between the subtitles and the video.
1. Due to YouTube community regulations and copyright laws, we don't recommend you export and share the YouTube video you recorded. Please only watch the video for personal purposes or contact the channel owners and ask for their permission.
Frequently Asked Questions and Answers
1. How to Change Caption Language on YouTube Mobile
The process of changing caption language on mobile is the same as that of on computer. Pause the video you are playing, tap captions CC, select the language you want the captions in and the style. The setup will take effect immediately.
2. I don't see the CC option. Why?
If the video doesn't offer CC option, captions are not available for this video.
3. How to turn off auto captions on YouTube app?
To turn on Captions, click on CC. To turn off Captions, click CC again.