Even if you don't have eyes for good things, you will gush to a beautifully designed wedding video intro. Wedding video intros are those beautifully animated wedding videos that come with an after-effect, coupled with its eye-catching visual outlook. For the designer, it is very easy to use, as in, add and edit texts. But to others, it is just another way to give their wedding day the best memory it deserves.
You must have come across many tutorials on how to go about this, but the problem with most of these tutorials is that it ends up becoming more complicated. Creating wedding video intros is easy; it depends on the wedding Intro maker in use. If the tool mechanics are complicated, it may affect the outcome of the video. Below, we have created a step-by-step guide on how you can produce the perfect intro video using the best tool.
Can't Miss: Best 5 Free Intro Makers without Watermark>>
Wedding Video Intro Templates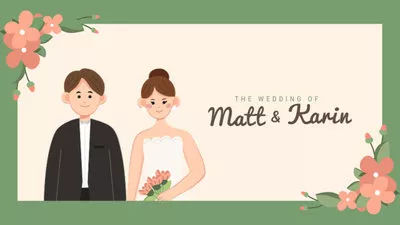 Cartoon Wedding Invitation
How to Create a Wedding Video Intro
Before we proceed further, it is important we introduce FlexClip: one of the world's best wedding Intro makers. FlexClip is online-based, and designed with a lot of gorgeous wedding Intro templates. Again, its user interface is exceptional; hence, the easy-to-use editing tools, and most interestingly, it is royalty-free. This is why we have specifically picked it for this guide. Please read through.
Step 1. Add your videos and photos to the storyboard.
We advise you get very picky with your picture selection. It has a way of presenting a more appealing picture resolution.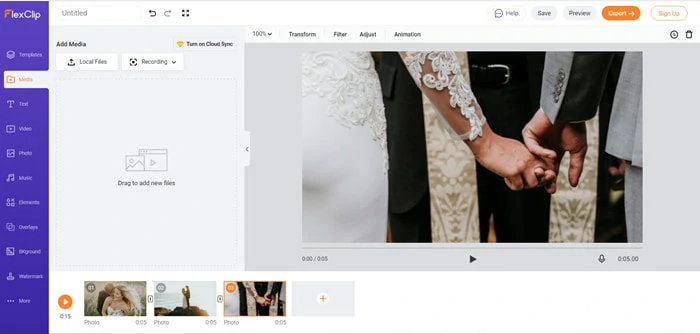 Upload Videos and Photos to FlexClip
Step 2. Add Texts
Here, you have to be as concise as possible to convey the right message. Too much text may leave you with a boring video.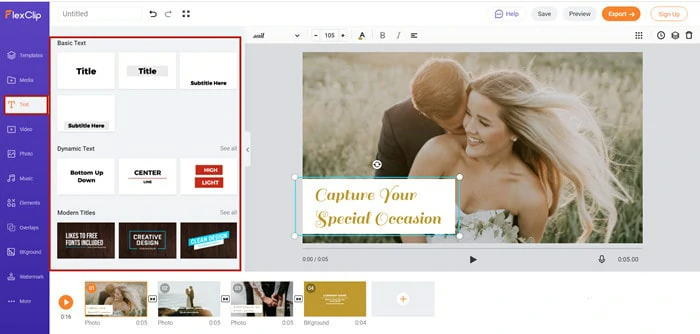 Add Texts to Your Wedding Video
Step 3. Make more edits.
Here is where you change your video speed add transitions, music, and filters.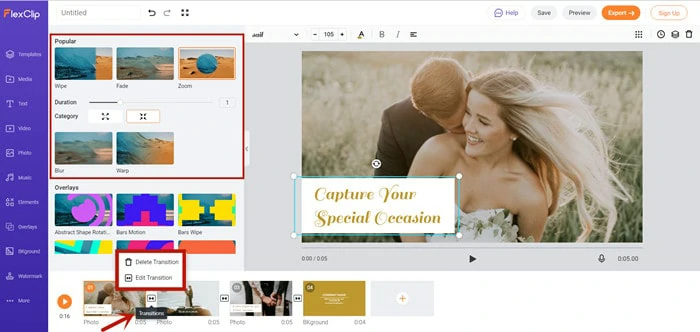 Make More Edits to Video
Step 4. Download
Also, make sure you are picky with your music; it comes with a special kind of aura when it matches the whole animation.
The Bottom Line
Finally, wedding video intros can be emotional when they come out fine, and it only takes a good wedding intro maker like FlexClip to do that. It is needful to add that FlexClip doesn't only come with beautiful wedding video intro templates; it is also a perfect fit for those who wish to get the best news intro templates.