Briefs: We've introduced VLC converter and its online alternatives. You'll read where to find VLC converter function and its full steps to convert a video. If you have problems with VLC converter, you can refer to VLC online alternatives.
When you want to share a video on YouTube, Facebook, Twitter or other places online, you may see a rule about uploaded video formats (or sizes). If you've had VLC converter or another video converter in hand, it's easy to adjust videos and meet those requirements!
CONTENTS:
Part 1 - VLC Converter
VLC converter is integrated into VLC media player - the mainstream, open-source video player for Windows, Mac and Linux. VLC converter helps people convert video files to MP4 or other 22 video/audio codec formats within a few steps. If you need a desktop batch converter for videos & audios, VLC converter is the one.
How to Convert Video in VLC? [Full Steps]
First of all, If you haven't installed a VLC media player on your computer yet, you need to download a VLC player: https://www.videolan.org/vlc/index.html.
Secondly, Open VLC media player, go "Media" in the menu.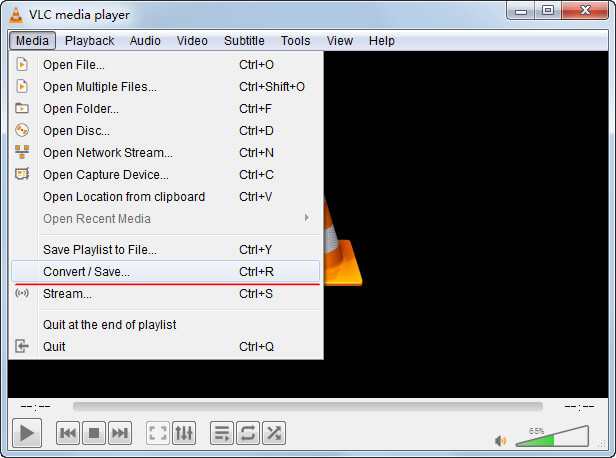 Image: Open VLC Converter.
Thirdly, Upload your videos for conversion by hitting [+ Add] to select video files. After that, scroll down [Convert/Save] button and choose [Convert]. ([+Add] more video files, VLC converter will function as a batch video converter.)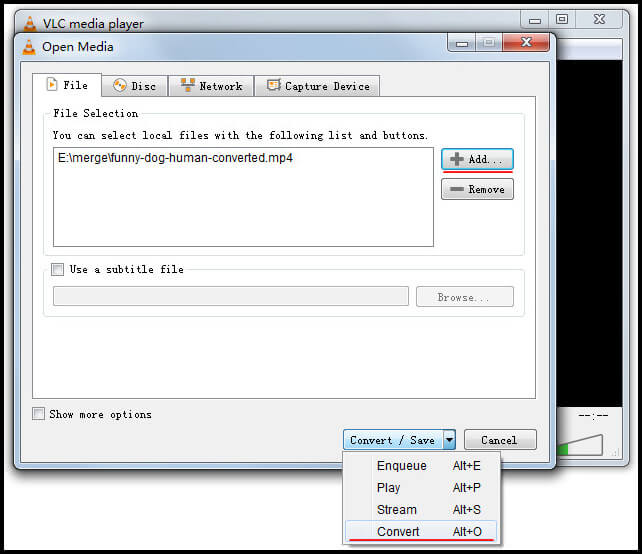 Image: Upload video files for VLC conversion.
Fourth, choose your output format in the "Profile" pull-down list. Then go [Browse], decide where(which folder) you want to save your conversion.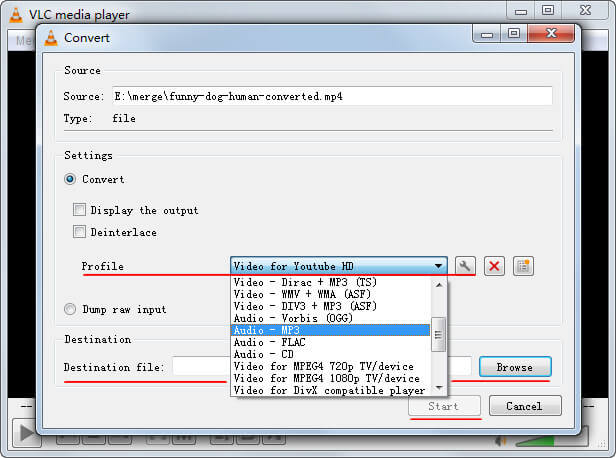 Image: Choose output format and destination in VLC converter.
VLC converter has 23 video & audio formats to support your video conversion. In most cases, you won't find any trouble in converting videos to these formats. However, some certain PCs and laptops will see this and that conversion issues (which may be caused by lacking some component, service, compatibility, or another thing.). If it's your situation, you can consider VLC converter alternatives.
Part 2 - VLC Converter Alternatives Online
No.1.FlexClip Free Video Converter (URL)
FlexClip video converter is an easy online tool that supports converting videos from MP4, MOV, M4V, WebM, and more, to mainstream MP4 and WebM. You can output video resolution among 360P, 480P, 720P and 1080P, or set video quality in low, medium or high.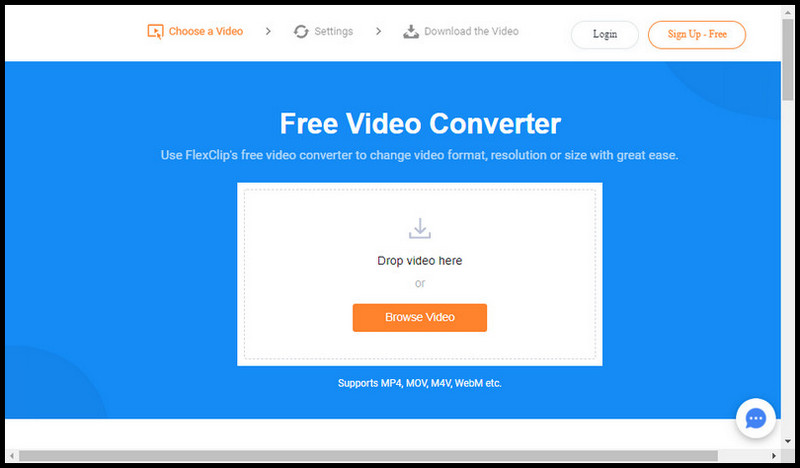 Image: FlexClip video converter.
No.2.Video Converter from 123APPS (URL)
The intuitive online free video converter offers common formats and devices for video & audio conversion. Just click your needed format and resolution, give it a run, you'll have the converted file to use in a minute.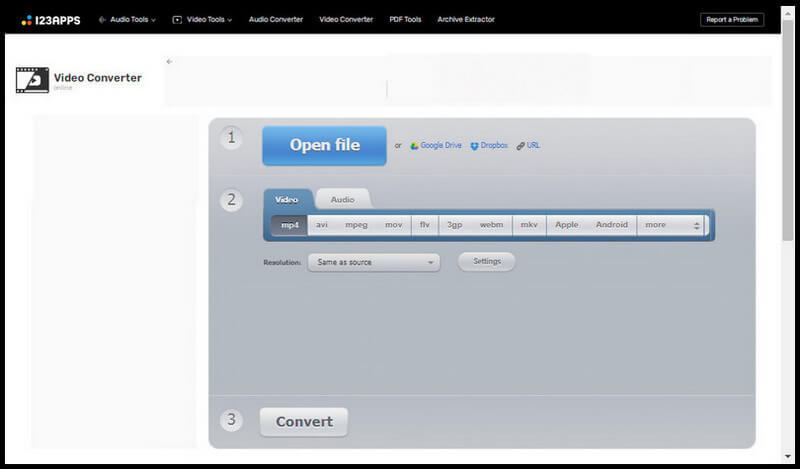 Image: 123APPS Video Converter.
No.3.ZAMZAR Video Converter (URL)
ZAMZAR is a really powerful online converter that enables you to change file format among a long list of video and audio formats, including 21 audio formats and 29 video formats. Besides that, ZAMZAR provides services for online image conversion and file compression. The only deficit of ZAMZAR is not allowing users to choose a resolution for their output files.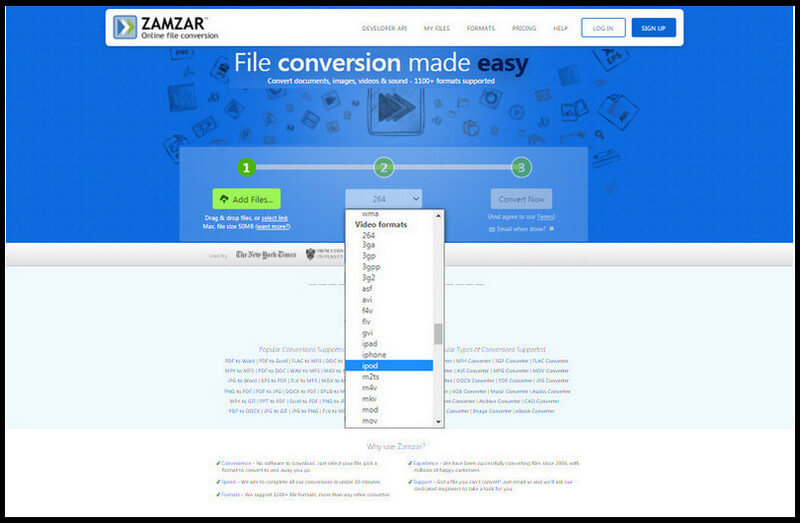 Image: ZAMZAR Video Converter.
Part 3 - At Last
I bet you've got your video converted. Which tool do you like best? VLC media player, FlexClip converter, ZAMZAR or the other all file converter? Share this post if it helps you; this way, more people can get help.