Generally speaking, one-second video contains 24 individual images. While you are editing the video with video editing software, most of them would display you each frame, which is quite helpful when you want to preview the footage while you are editing.
That's not far from enough. Bloggers need to set the best frame as thumbnails. Some of you might need only one excellent moment of a video to preserve. Here in this article, we will introduce you several ways to convert video to photo. Check them out and see which one is the easiest method to help you get photos from a video.
Ezgif doesn't only convert video to GIF, but also convert video to photos. Any MP4, WebM, AVI, MPEG, FLV, MOV, 3GP videos are all supported. After uploading your video, you will soon get a list of JPG images. If you like PNG pictures from your video, Ezgif can also help you out. Please be noted that your video can't exceed 100MB.
Step 1 Visit ezgif.com Video to JPG or Video to PNG tool.
Step 2 Select your video from your computer or paste the video's URL then upload.
Step 3 Wait a few seconds, you will get images from your video. You can download them in a zip archive.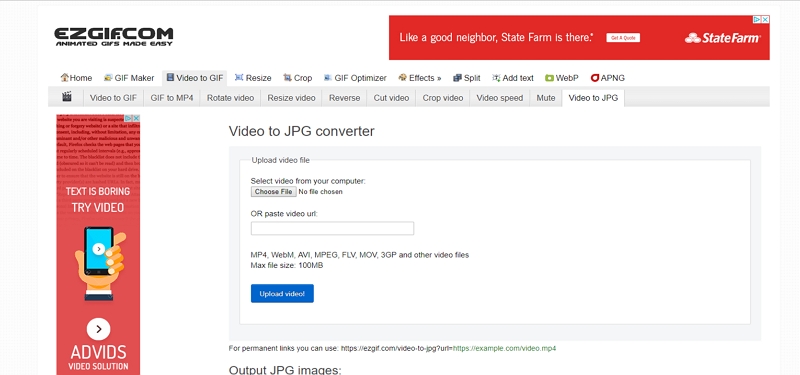 Image Board: Convert Video to Photos with Ezgif
Img2go is a reliable tool to convert PDF, documents or videos to JPG. Besides regular video to JPG convert tool, Img2go also provides you optional settings to make images from your video look better, like change image size, apply color filter.
Step 1 Go to img2go Convert to JPG tool, upload your video from your computer, Dropbox or Google Drive.
Step 2 Change the export settings below and click the Start button.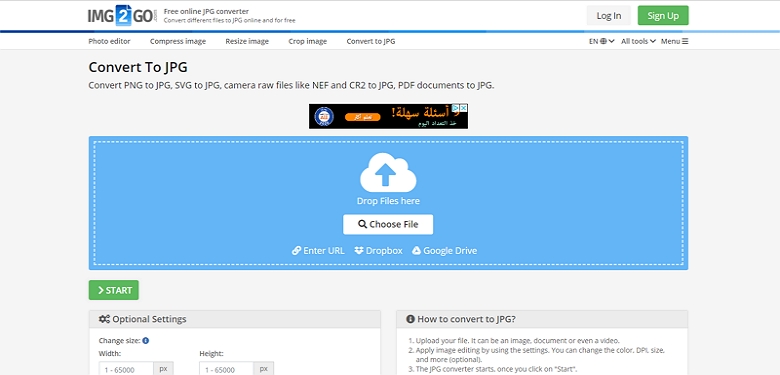 Image Board: Convert Video to Photos with Img2go
Online Converter easily converts your video files to JPG images. It supports videos from your computer and online videos. You don't need to worry about the video format, because this tool basically supports all video formats. The video to photo conversion process is really time-saving. In no seconds, you can download a folder with all JPG images. The maximum video size is 200 MB.
Step 1 Go to Online Converter Video to JPG tool. Upload your video from your computer or via URL.
Step 2 Click on Convert. Wait for a few seconds to get the converted file.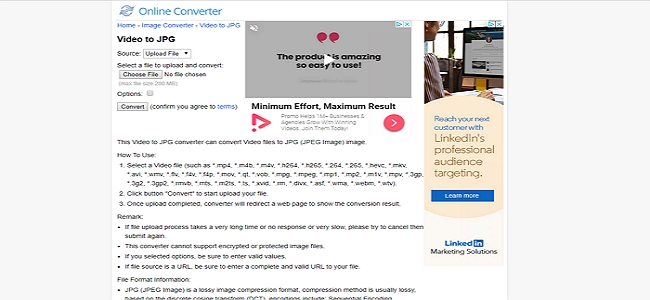 Image Board: Convert Video to Photos with Online Converter
Kapwing is a free website to help you convert video to MP3, GIF or JPG. The great feature is that it allows you choose a single frame to save. After you get the best moment from your video, you can choose to export all images or make them a collage.
Step 1 Go to Kapwing Convert Video tool, upload your video.
Step 2 Choose one image screenshot and save.
Step 3 Put images into a sequence or make them a collage.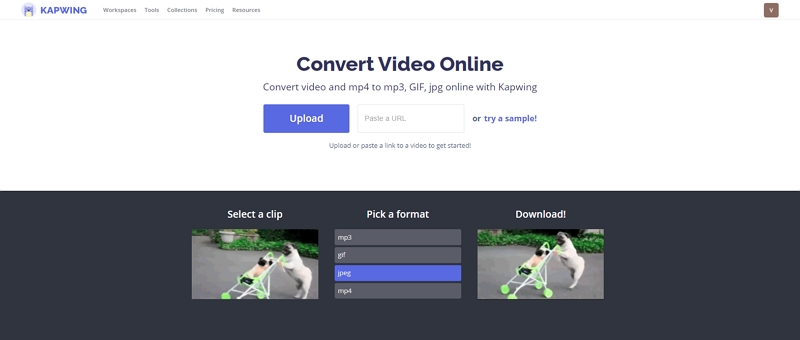 Image Board: Convert Video to Photos with Kapwing
To Sum Up
Above are four ways to convert video to pictures. Which method is the best for you? Tell us what you thought via Facebook! If you find this post helpful, please do share it with others.