A transition between two parts of your video contributes to making seamless and eye-catching videos. What's more, the transition effect easily takes your video to the next by giving it a professional look. To add a transition to video, all you need is a video editor with transition effects. Now you don't need to look around to get one since this blog has already listed 4 best video editors with cool transitions. Keep reading to explore it more.
Content Table of Video Editor with Transitions
4 Best Video Editors with Transition Effects
Free and Customizable Templates with Awesome Transition Effects for You: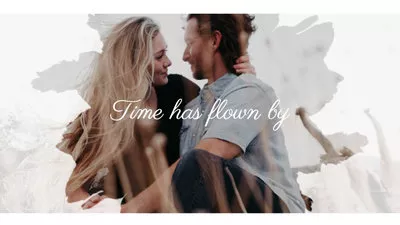 Happy Anniversary Photo Slideshow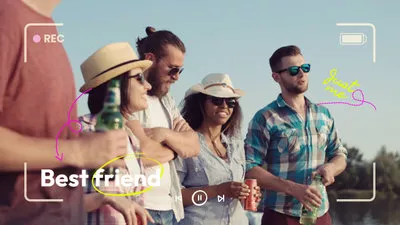 Graduation Summer Slideshow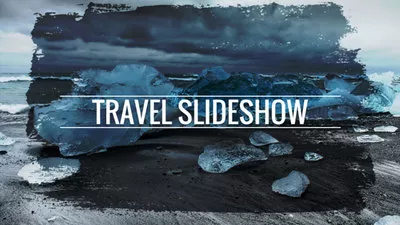 Travel Slideshow With Cool Transition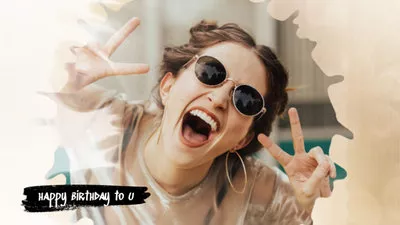 Young Girl Birthday Slideshow
Can't Miss: Popular Video Transition Effect Examples Free to Use>
Part 1. The Best Video Editor with Transition Effects Online - FlexClip
Offering 180+ seamless transition effects, FlexClip is the best tool for you to add transition effects to video effortlessly. With this transition editor app online, you can insert transitions among two different parts of your video or several clips of the same scene after splitting. Besides, if you don't know how to apply transitions in a creative way, you could turn to ready-made templates that contain the transition designs you want for help.
Aside from preset transition effects, FlexClip also packs a variety of mask & frame designs that transit scenes in a creative way. Additionally, you can use trimming, adding text, filter, elements, text-to-speech and more to flow your creation process. Most importantly, as a user-friendly and free video transition maker, it always comes with a high-quality result no matter what types of transition effects you're looking for.
Cool Transition Video Templates for You
Travel Cool Picture Transition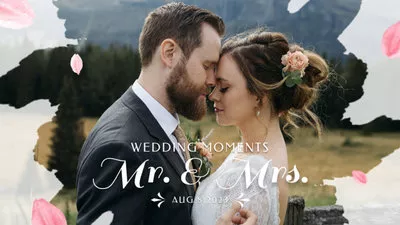 Pink Flower Love Wedding Story Slideshow Video
Key Features:
180+ designer-made transition effects for you to choose
Able to change the duration of all the transition effects you added
4000+ video templates with awesome transitions you can rely on
User-friendly and no editing experience needed
Various free editing tools to level up your transition video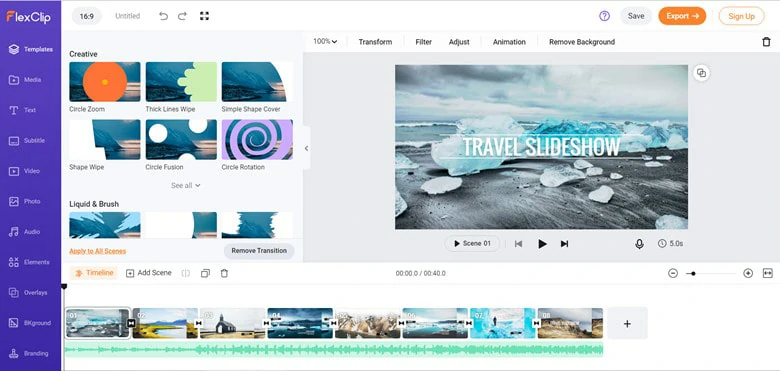 Video Editor with Transition Effects Online - FlexClip
Part 2. The Built-in Video Editor with Transition Effects for Mac
Developed by Apple, iMovie comes with every Mac computer to help you solve photo and video problems. When creating transition videos, iMovie packs 30+ pre-made transition effects to make your video fluently and flawlessly. It has two paths to add transitions: automatically or manually and both of them allow you to insert cross-dissolve transitions between clips smoothly.
Apart from transition effects, iMovie can also add audio to video, edit the length of a clip, and change the speed of your video. Therefore, if you're a Mac user who wants to edit video with transition, use iMovie to match your needs right away.
Key Features:
Packed with 30+ transition effects
Accessible to basic editing functions
Pre-installed on every Mac Computer
It enables you to automatically or manually add transitions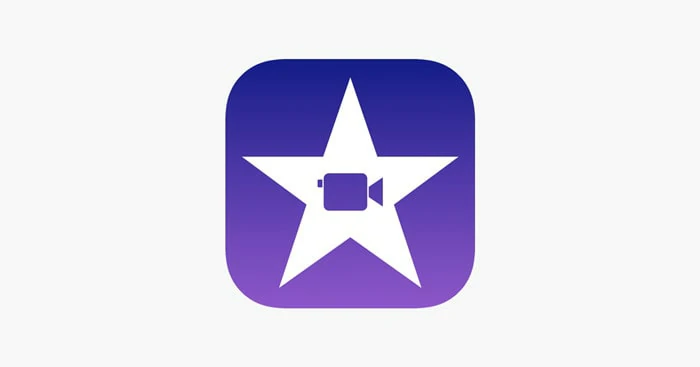 Video Editor with Transition Effects - iMovie
Part 3. Free Video Transition Effect App for Windows
Windows Movie Maker has made it possible to create smooth and interesting videos by adding stunning transitions. As for video transition, this program offers 130+ transition effects that are classified by different themes. Moreover, it has three transition modes: overlap, prefix and postfix to decide how the transition would be played.
Furthermore, making basic adjustments is also reachable with Windows Movie Maker, which features animation, zooming, adding a caption to level up the video. In a nutshell, it's easy to make engaging transition videos using Windows Movie Maker.
Key Features:
Abundant transition effects to choose
Capable of trimming, converting, rotating and more
Available for Windows users (except for Windows 10)
Add soundtracks from the built-in library or local files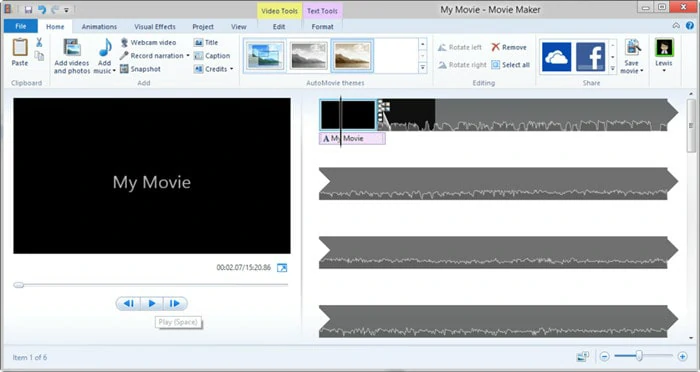 Video Editor with Transition Effects - Windows Movie Maker
Part 4. The Best Transition App for Mobile
Inshot is one of the most popular video transition effects apps available for Android and iOS users. It provides cinematic effects to bring an interesting vibe to videos. Once you've inserted a transition, you can modify the slide to change the duration.
Besides, you can use Inshot for basic or advanced editing since Inshot lets you trim, split, remove background from video, add stickers and more.
Key Features:
Available for Android and iOS users
Free transition effects to improve video
Able to remove background from video
Basic editing functions to level up your video
Video Editor with Transition Effects - Inshot
Part 5. How to Add Transition Effects to Videos in Three Steps
Here we set FlexClip as an example to discuss how to add transition effects to videos in three steps.
Step 1: Upload Video Footage
Click "Create a Video" below to import all necessary assets and drag them to the timeline.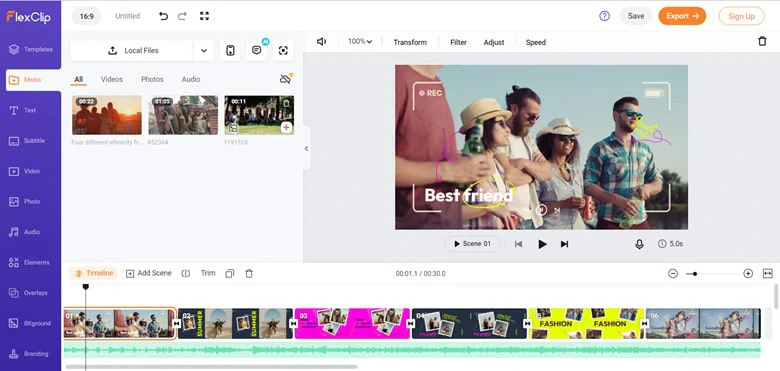 Upload Footage You Want to Add Transition to Timeline
Step 2: Add Transition to Video
Go to the "Transition" button between any two clips, click it. Then preview and choose from multiple effects. After that, adjust the color, duration and direction of your selected transition.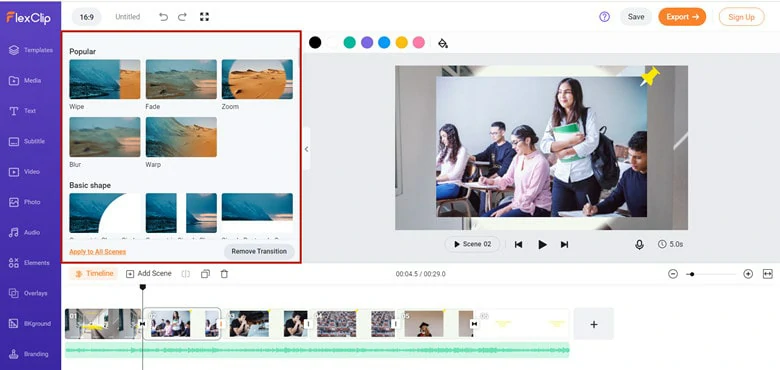 Add a Transition to Video
Step 3: Edit and Export
Level your video up by adding dynamic text, changing speed and more. When you finish editing, export or share the video with links.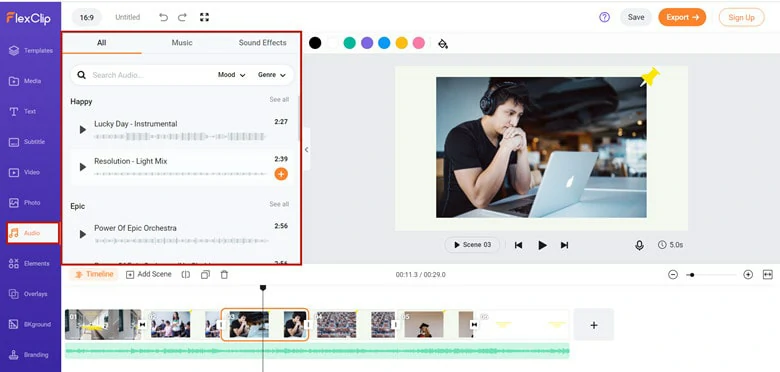 Make Editing to Video with Transitions
Part 6. Tips to Make Better Transitions in Videos
Avoid Overuse: With multiple transition effects available, it's tempting to use as many transitions as possible. However, adding a flashy transition to every section will make your video look muddled and distract the viewer's attention. Therefore, you'd better insert transitions in an appropriate amount.
Keep Consistency: Transition videos look better if they are of the same or similar style. Too many transition types make the audience confusing and dizzy. So try to be consistent when editing videos with transition effects.
Use Simple Tool: A simple tool saves your time and energy when adding transition effects. If you're looking for a tool, select the simple-operation yet full-featured one like FlexClip.
The Bottom Line
This blog introduces 4 video editors with transition effects available for online, desktop and mobile users. BTW, if you want control over transition types and edits, FlexClip is ready to help. Pick your favorite one and start to add transition effects now!