Waiting kills! Imagine, you've created a wonderful video and you are desperate to share it with others, only to find it might take forever to finish uploading the video to YouTube. How frustrated it is!
We have to admit that device, site traffic and more have great impacts on uploading speed. However, uploading videos to YouTube seems to be a time-consuming task for all. How to make YouTube videos upload faster?
Here is a post showing you some reliable ways to make YouTube videos upload faster. Follow it and try these methods.
Can't Miss: Why Is My YouTube Video in Low Resolution? Fix It >
Trick 1. Export Video with a Few Settings
Most of you might not know that YouTube has recommended upload encoding settings. Wrong settings while exporting your work will result in bigger file size.
The recommended YouTube encoding settings are as follows.
* Container: MP4.
* Audio codec: AAC-LC.
* Video codec: H.264.
* Frame rate: The same frame rate as the video was shot in. For example, if you shoot in 30 frames per second, you'd better export your video in 30 frames per second. Exporting your video in higher frames would increase the video quality.
Trick 2: Check the Internet
Using WIFI to upload YouTube videos? Connect your computer to a router with a cable, then turn off all devices that are using WIFI. This will maximize the uploading speed. Another better choice is switching to mobile hotspot.
Trick 3: Compress YouTube Video
If the above two method doesn't help, then you can compress your video size manually. We strongly recommend FlexClip's free video compressor. First, it causes no visual quality loss. Moreover, it supports compressing videos in MP4, MOV, MKV, M4A and more main stream video formats. You don't have to worry about if your video will be supported. What's more, you can select the compression ratio to compress your video to the desired size.
To compress the video with FlexClip, all you need to do is visiting www.flexclip.com/tools/compress-video/, uploading your video, selecting a compression ratio, and then exporting. Easy and efficient!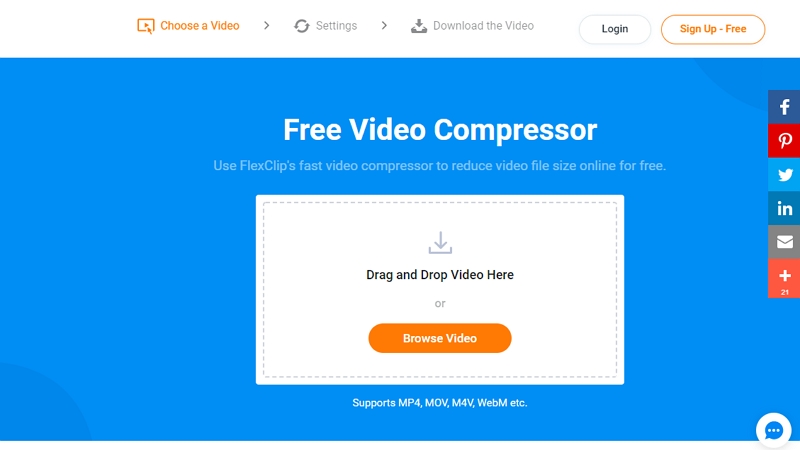 Upload Videos to YouTube Faster - Compress
Trick 4: Cut It Out
Cutting out some unnecessary part of your YouTube video reaches the same goal as compressing video, that is, reducing the video size! It might hard to decide which part to remove, but here's another video trimmer - FlexClip you can use. Save it in case you need it.
Upload the video to FlexClip, drag the slider to trim out the unnecessary part.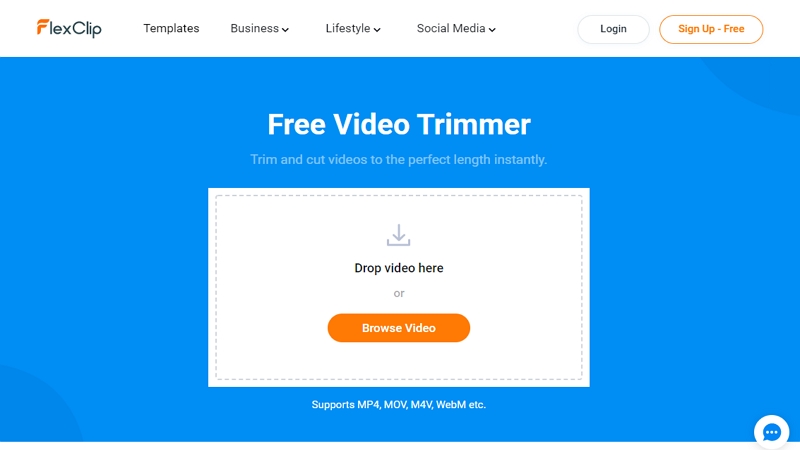 Upload Videos to YouTube Faster - Trim
Trick 5: Use the Latest Browser
YouTube suggests its users to use the latest Chrome and Firefox to upload videos. Upgrade and see if the YouTube video uploads faster.
Check if your browser needs to be updated, click on the three vertical dots of your Chrome, then go to Help > About Google Chrome.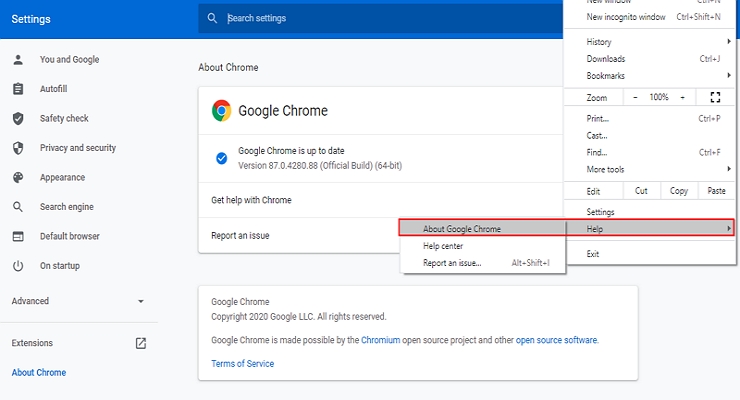 Upload Videos to YouTube Faster - Update Browser
Trick 6: Never Upload Video at Peak Hours
If you are uploading videos during the evening peak hours, YouTube may be experiencing heavy traffic. Next time, upload your video in the morning or workday afternoon.
The Bottom Line
That's all for making video upload to YouTube faster. Do those methods work for you? Tell us via Facebook. If you find this post really helpful, we'd appreciate it if you can share it with others.