TikTok has kept over one billion people entertained through billions of videos made by their fellow users. And to sustain that tempo of giving people the best of entertainment through video and image sharing, TikTok is constantly modifying; they are making changes according to users' reviews. And one of these major changes is augmenting the video duration to 10 mins. Not so long ago, the company introduced a feature that allows TikTok users to upload longer videos. Users can now upload videos that are up to 10 mins long.
Before now, TikTok videos have a 60 seconds video length, but they are not the same. The duration of the videos recording within the app is not the same as the ones uploaded into it. This video expansion is necessary, coupled with the fact that there has been a long clamor for a longer video duration.
But mind you, this 10 mins video duration update does not apply to everyone. Again, one can hardly say the geo-targets of this latest update. As in, which country or region has gotten this update 'cos not everyone has accessed it yet. From the look of things, the update is randomly distributed.
But if you want to join the league of TikTok users with a 10 mins video duration, there is a way around it. We have detailed how to upload the 10-minute video to TikTok; follow. But before we go into details, note that to increase your chances of getting the TikTok 10 minutes video feature, you must upgrade your TikTok app to the latest version. But also note that doing this is not a guarantee you will automatically get such a feature.
Can't Miss: How to Make a 3 Minute TikTok Video>
How to Upload 10 Minutes Video on TikTok
Step 1
Go to your app store to update your app (if you have not done so).
Step 2
Now, open your Tiktok app. Go to your Tiktok publication. Open the inbox and look for any message from TikTok.
Step 3
If you have been granted access to the upload 10-minute video to Tiktok, you should be able to see the notification there.
Step 4
Click the "+" sign below your phone screen, and it will automatically take you to the live video recording section.
Step 5
Just one step before the footer, there are options where you can choose the length of the video from the options listed there.
Step 6
If you have been given access to the 10 mins video upload feature, you will see it as one of the options there. Choose the (10 mins) option or any other, and then click the Upload option located at the lower right.
How To Upload 10 Minute Videos To TikTok
How to Make a 10 Minutes Video for TikTok
The 10 mins TikTok video is better, but not without limitations. Asides from the obvious reason that not everyone is obliged to get such a feature, sometimes, the internet network can be a barrier because longer videos sometimes are harder to upload because of the size. This is why you should use a third-party tool. As per third-party tools, we recommend FlexClip: one of the world's most used video editing tools. FlexClip is intentionally developed with features that enable users to make a 10 mins Tiktok video. It also has the capability to make the same quality videos, but with even much lesser size, so you won't have to worry about heavy video uploads.
FlexClip comes with multiple unique features like ease-of-use, beautiful video templates, powerful editing features, rich resources, and the most interesting part being that it is royalty-free. You won't need any extra computer skills to handle it because of its simple design.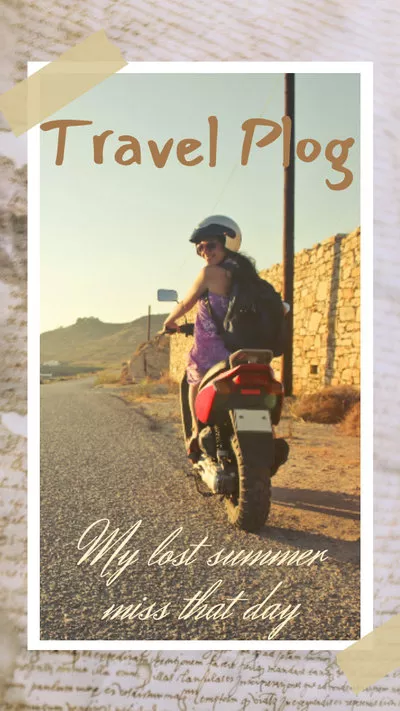 Text Animation Video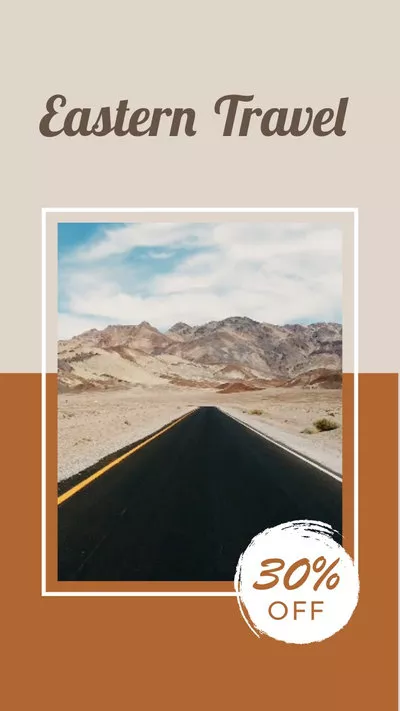 Lyric Video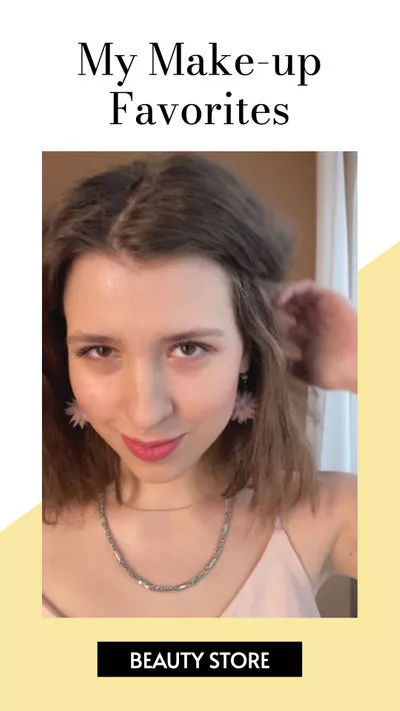 Lyric Video
How to Make a 10 Minutes TikTok Video with FlexClip
Step 1
Add your media to FlexClip using the "Media" option to pick the right ratio for your video.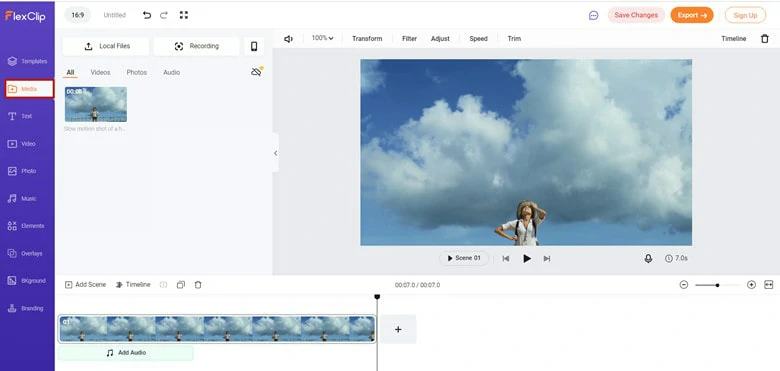 Upload Media Resources to FlexClip
Step 2
Add text and music to your TikTok video. You can do this by using the "Text" option to add some appealing texts to the video. And use the "Music" option by the left sidebar to add sound/music to your video.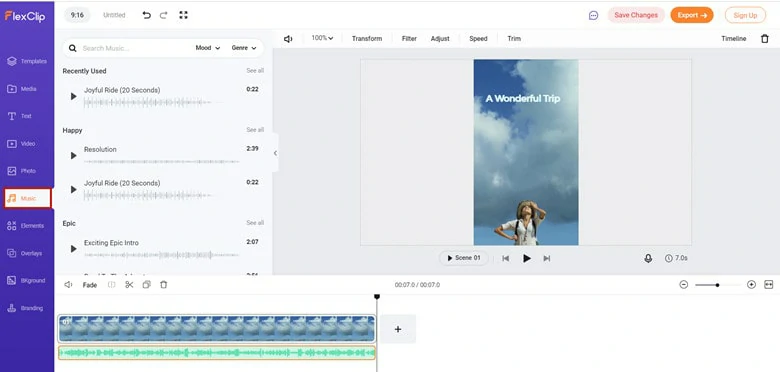 Add Music to Your Video
Step 3
Now, you can choose to make more edits to spice up the video, e.g.,
add stickers
, special characters, etc. You can do this from either the Text or Media section. (Optional).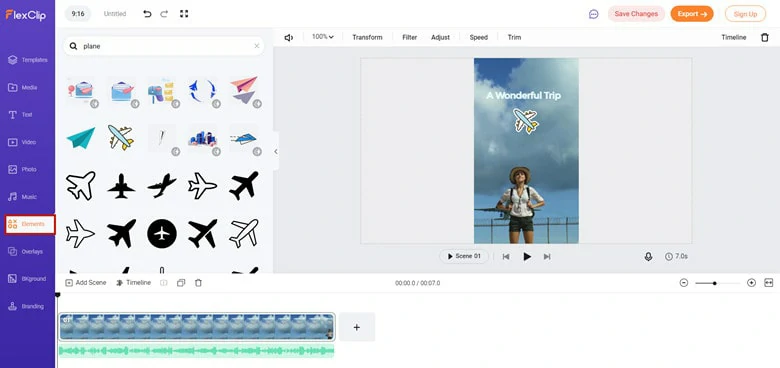 Add Sticker to Your Video
Step 4
Click "Preview" to see what your video looks like and "Save" to store it on your local disk. Then upload to TikTok.
The Bottom Line
There is no need to surf the internet to see how you can get the latest TikTok 10 minutes video feature. We have every reason to believe that the company is running an experiment with this new release. When they must have perfected it, we are very much optimistic that it will get to everyone after they have upgraded. And while you go about looking for an alternative means of doing this, we'd advise you to try out FlexClip; you will surely be glad you did.