Whether you're running a technology business or wishing to start a tech YouTube channel, how to make tech videos might be a trick to achieving success. For a beginner, it's hard to be on the right track since there are various things you need to try. Don't worry! Here is a full guide using FlexClip to create stunning tech videos. Let's check it right now!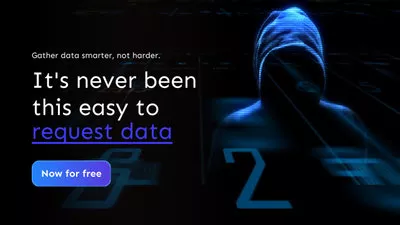 Hacker Technology Data Collection System Security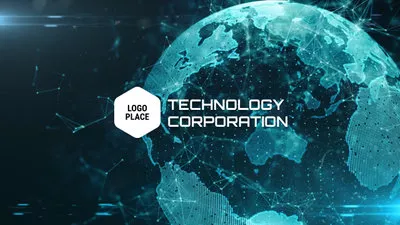 Dark High Technology Corporate Presentation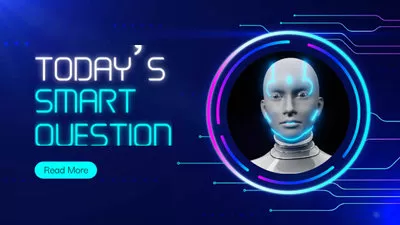 Artificial Intelligence Infographic Business Technology Explainer Video
Part 1. What Makes a Good Technology Video
Creative scripts: A script just like an instruction for your video shooting, It's a chronological run-down of scenes, action and dialogue that you want to appear in your video. Generally speaking, a script can make or break your tech videos.
Technology-related footage: Visuals speak more than words and immerse people into your topic. For example, when talking about gene issues, the scene where a researcher is experimenting will enrich your content and help viewers focus on your topic.
Cool special effects: The use of special effects has become an integral part of contemporary filmmaking and video editing. When executed, they can take viewers to a virtual space and show your knowledge of expertise.
An easy-to-use video editor: Video editor turns your raw resources into a stunning masterpiece by offering basic editing tools and extra features that take your videos to the next step.
Part 2. An All-in-one Video Editor for Help
Seeking any above resources from a huge market will be a painstaking task, regardless of your editing experience. So is there an all-in-one platform that covers all the elements for making tech videos? Well, FlexClip is what you're looking for.
Firstly, it includes a video script tool that uses an AI algorithm to generate a satisfying result according to your entered prompts. Meanwhile, text-to-video feature and template presets are here to inspire you if needed. Besides, you can access millions of professional media resources to create awesome tech videos without copyright concerns. No download or editing experience is required!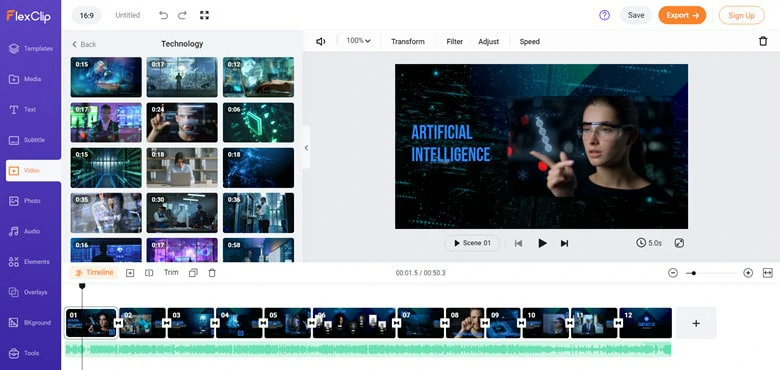 An All-in-one Technology Video Editor Online - FlexClip
Features Highlights of FlexClip
AI anime image generator online
8M+ royalty-free media resources
Directly upload to YouTube and TikTok
Clean and user-friendly interface
Cool transition and overlay effects
Rich text presets with incredible effects
No editing skill is needed
How to Create Tech Videos Using FlexClip
Now let's go down to business. Click on View Templates button to explore more technology video templates or tap on Create a Video icon to make a tech video with FlexClip.
Step 1
Once you enter FlexClip's editor page, go to the Media panel and upload your footage from PC, mobile, Dropbox and Google Drive. Then drag and drop them into the timeline.
Step 2
The next you need to do is polish your media resources. Drag the slider to trim out unwanted scenes and add filters to give your resources a new look.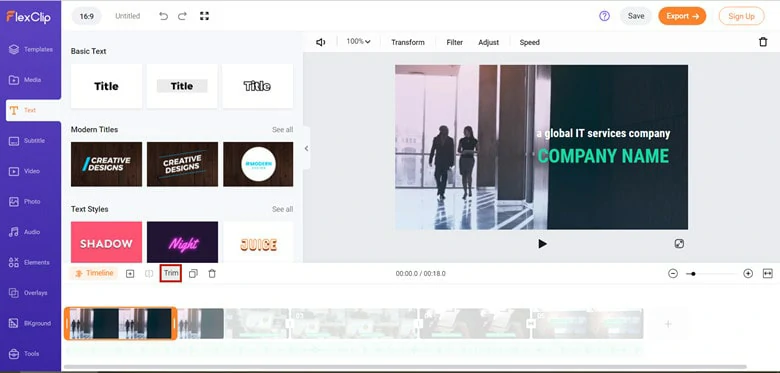 Use the Trimmer to Remove Unwanted Parts from Video
Step 3
Go to Overlays to apply effects to your tech videos and use the auto-subtitle feature to add descriptive text.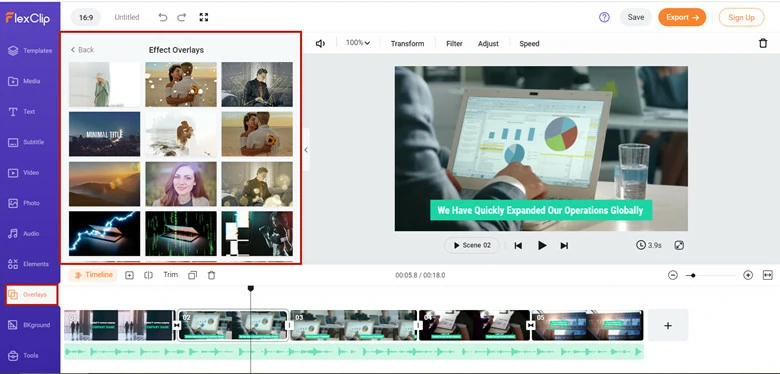 Add Subtitle to Your Tech Video
Step 4
The last thing is to add music or sound effects to give your tech video an atmospheric feeling. You can pick the fade-in/out effect to make it flow smoothly.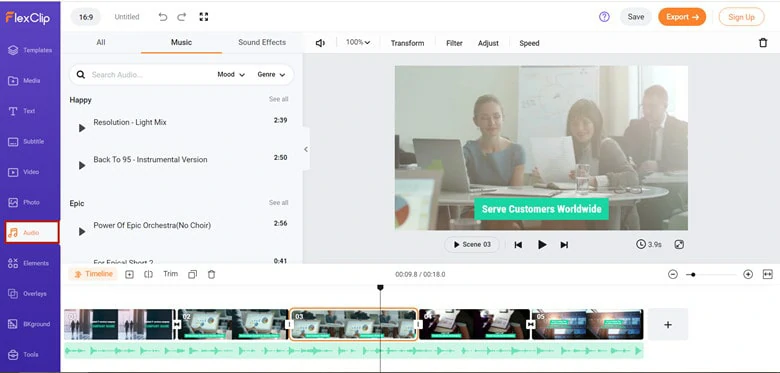 Add Music to Your Tech Video
Step 5
When it's over, download tech videos to your desktop or directly share them to your YouTube account.
Tips to Create High CRT Video
1.Learn about your competitor
Tech creators running channels with 100,000, 500,000, or even 1 million subscribers are the industry-leading. Don't be jealous of a successful tech creator. Instead, treat them as a platform to know new tech, explore ideas and learn from their mistakes.
2.Experiment with different topics on your channel
Expertise in different tech videos to see what appeals to your audience. For example, you can discuss earbuds categories for people to pick the right one or cover the whole products from specific brands like Apple. Keep trying to find your viewer's taste.
3.Know your audience
You have to consider what your audience truly likes to learn from your content. The viewers' feedback in the comments panel is more important than you think. Deep within the parts of the comment, it's easy to get inspiration for the growing channel. Viewers always suggest creative ideas, give positive feedback and also point out areas for improvements.
The Bottom Line
With the help of a right tool, everyone can be the master to start a tech YouTube channel. This article introduces an all-in-one editor called FlexClip and goes with a tutorial about using FlexClip to make tech videos. Can't wait to have a try now? Tap on Create a Video below to start your editing journey!