Summary: After reading this post, you will know how to make a T-Shirt video to boost sales. You can also get some practical tips. Let's get started.
T-Shirt sales growth is sluggish? Check the facts below.
* 92% of purchases are influenced by visuals;
* Video advertisements have double click-rates than image ones;
* Over 80% consumers prefer to watch a T-Shirt video than a photo;
* A T-Shirt video is 12 times likely to convert than an image ad.
According to these statistics, it is advisable to obtain higher profits by turning to T-Shirt video ads which more people enjoy. The problem is how to make a good video that displays your T-Shirt design and boost sales.
Also Read: Create Product Explainer Video >
How to Make a Video to Boost T-Shirt Sales
Different from designing a T-Shirt, creating a T-Shirt video requires less hard work. With professional video editing tool like FlexClip, making a T-Shirt video and boosting sales are just a piece of cake.
Step 1 get started.
Get all your video clips, photos of T-Shirts, background music and text on your computer. Go to www.flexclip.com with Chrome and click on Get Started - Free.
Step 2 upload contents to the video and customize.
Click on the "+" button to upload photos of your T-Shirt design and video clips to the storyboard. You can also use photos and video clips of FlexClip's media library.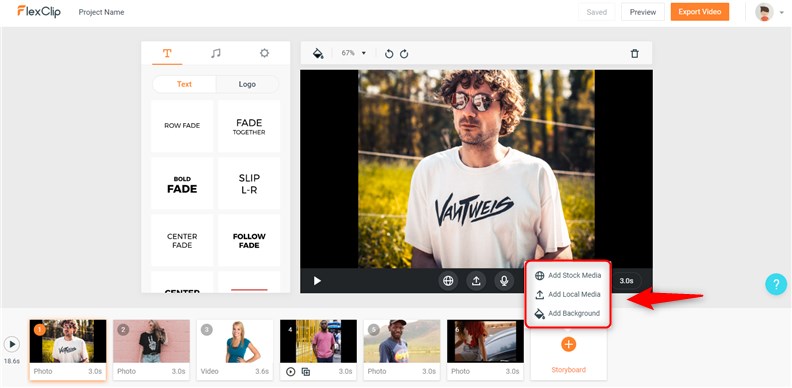 Image Board: How to Make a T-Shirt Video - Add Content to the Storyboard
Click on Text and choose one dynamic text you like. Enter the text you like.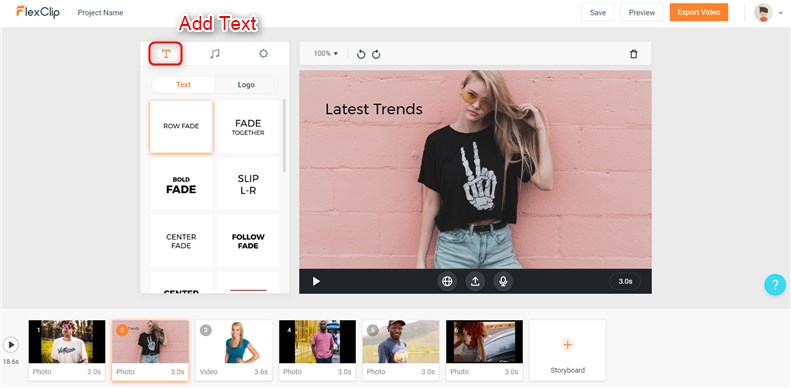 Image Board: How to Make a T-Shirt Video - Add Text
Click on Music, upload an MP3 audio file or choose one from the music library, and then set it as background music.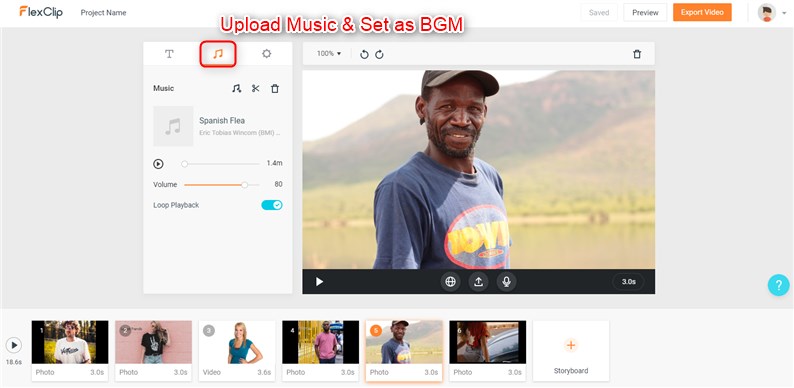 Image Board: How to Make a T-Shirt Video - Upload Music
Step 3 make other cool edits.
FlexClip allows you upload watermark to the video, add pictures to the video, make voiceover. Follow these guides to make your video cool.
Step 4 preview, download and share.
Click on preview button. If you are satisfied, download the T-Shirt video to your computer. Remember to share the video to other social media platforms.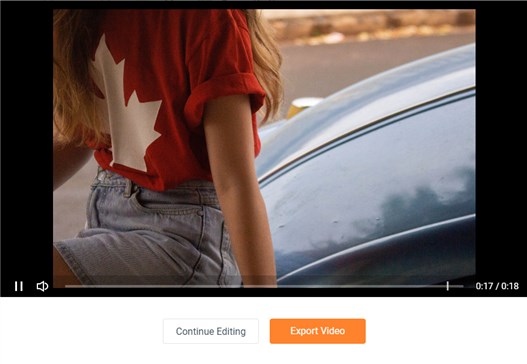 Image Board: How to Make a T-Shirt Video - Preview and Download
Tips to Promote Your T-Shirt Video
1. Know your audiences. If your targeted audiences are teenagers, make sure you show more stylish, colorful T-shirts and speak like an teenager in the video.
2. Choose the right music. Have you ever noticed that you always hear light music on malls? That is because light music can trigger people's desire to make purchases. We suggest you use light music in the video.
3. Share. To make sure more people see your video, share the video on all social media platforms you are in.
The Bottom Line
That's all for how to make a T-Shirt video. As you can see, it is quite easy to make a T-Shirt video, give FlexClip a try and let it help you to dominate T-Shirt market.