Subscribe GIFs are content creators' best call-to-actions to grow more followers. If you are still racking your brains to make original subscribe GIFs for your YouTube, TikTok, or Snapchat channel by Adobe PR or AE, you may stop it now!
In this tutorial, we will walk you through how to create a stylish and custom subscribe GIF online in clicks and offer you other 3 free subscribe GIF sources as well. So, let's dive into it now!
Here's what you'll learn:
How to Create a Custom Subscribe GIF Online by FlexClip
Well, if you don't have the knack and time to create aesthetic subscribe GIFs from scratch, the top alternative that comes to our mind is using FlexClip's designer-made and fully customizable Like and Subscribe templates, which will save you a lot of hassles.

Create a custom subscribe GIF by FlexClip
As a feature-packed online video maker, FlexClip allows you to make all the edits in your browser in a breeze, without the hassle of software download and no experience needed.
All you need to do is upload your video assets to FlexClip and customize Like and Subscribe button templates for YouTube, TikTok, Snapchat, and other mainstream social media and export it as a GIF or an MP4 with audio. Easy peasy lemon squeezy!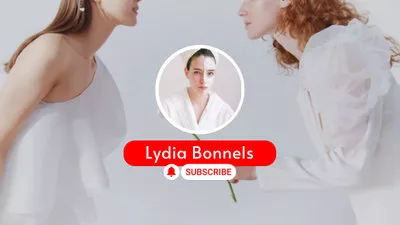 Subscribe Outro
Step 1: Select a Subscribe Video Template
Browser through a wide array of aesthetically pleasing subscribe templates made by professional graphic designers; preview and click the Customize button.

Select a subscribe template
Step 2: Upload Your Video Assets to FlexClip
You can upload footage, images, GIFs, and audio from your local PC or scan the QR code to directly upload video assets from your phone.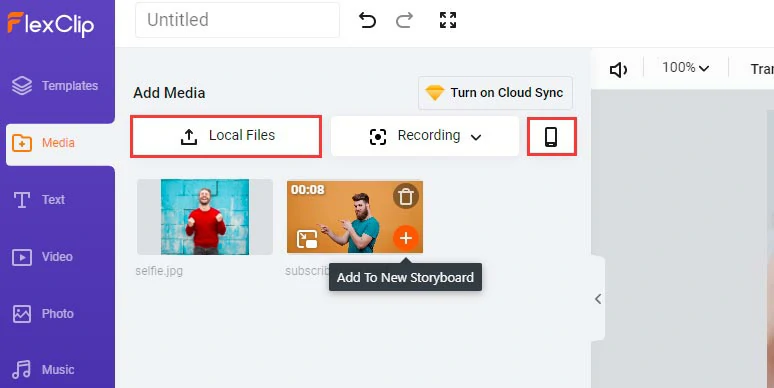 Upload your video assets to FlexClip from the PC or mobile phone
To create an individualized Like and Subscribe GIF, an actionable strategy is to pre-record a video of yourself interacting with the subscribe button. Highly recommended.
Step 3: Customize the Elements of the Subscribe Template
Drag and drop your video assets to replace the background of the template; then place the subscribe button animation in the proper position and customize texts and images. All the images, fonts, color scheme, motion, layers, video duration, etc. are fully customizable.

Drag and drop your footage or images to replace elements of templates
If you don't like this current subscribe animation, you may delete it and click the "Text" tab on the left menu and scroll down to the "Social Media" and "Profile" library where you will find tons of trending subscribe animations for YouTube, Tiktok, Snapchat, Twitter, Facebook, IG, Pinterest, etc. Just take your pick.

Customize like and subscribe animations by FlexClip
Here is the resulting subscribe GIF from the above example:
Like and subscribe GIF created by FlexClip
Step 4: Export It As a GIF
Done with the editing. Hit the "Export" button to download it as a GIF. If you prefer, you may also save it as an MP4 with audio for sharing on Instagram. FlexClip will also generate a clickable link and embed code for your private sharing or blog post. Besides, you may also save the Subscribe GIF to Google Drive, Dropbox, and YouTube.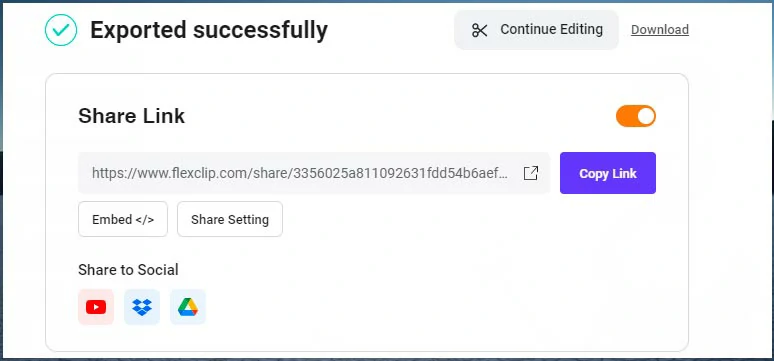 Multiple ways to share your project
Then, you can add this GIF to your videos with FlexClip and adjust its timing using the timer tool on the top right corner and later post it on YouTube, TikTok, Instagram, Snapchat, Facebook, Twitter, etc.
Bonus: Other 3 Free Online Sources for Like and Subscribe GIF
As a bonus, if you are desperate to meet the deadline and only want to grab a free and usable subscribe GIF for your video, here we would also like to offer you 3 reliable online sources.
1. GIPHY
As the world's most popular source for trending GIFs and stickers, GIPHY contains lots of readymade like and subscribe GIFs, including subscribe green screen GIFs. You can download it and use Adobe Premiere's Chroma Key feature to remove the green screen and add the subscribe GIF into your video. The only drawback is many subscribe GIFs contain strangers' faces.
2. Tenor
Owned by Google, Tenor is another celebrated GIF database and search engine. You can download free like and subscribe GIFs at your heart's content. Transparent and green screen subscribe GIFs are also available. However, the quality of the subscribe GIFs varies.
3. Gfycat
Gfycat is a user-based short video sharing platform, on which you can find plenty of free and usable transparent subscribe video and subscribe green screen video that loops like an animated GIF. Just open a subscribe video you like and right-click to save it on your PC. Then, use your video editor to remove the green background. Now, you can use it in your video for free.
Now, It's Your Move
So, now we've shown you different ways to find and create like and subscribe GIFs for CTAs in your video. Given the diversity and fully customizable subscribe GIF animations, FlexClip is your best choice. Share this post on Facebook, and tag us to share your thoughts. Enjoy your edits.