ChatGPT is surely the order of the day in 2023. With the launch of the newer version of ChatGPT 3, lots of software and program are using it to improve their services. Snapchat is the first move in social media program that integrates with ChatGPT.
My AI, the Snapchat new feature, is pinned to the top of the app's Chat tab. With Snapchat My AI, you can ask questions and get instant responses, which is quite convenient. If you are ready to embrace the My AI feature but don't know how, check this one-stop article out and know everything about Snapchat My AI. Let's dive in!
Interesting GIFs to Share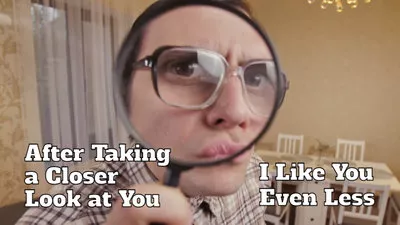 Escape My Eye Meme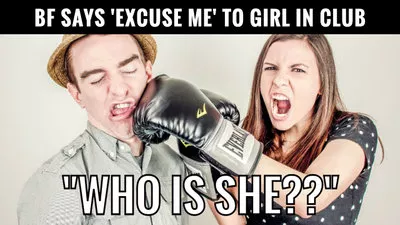 Piss Off Girlfriend Meme
Table of Contents
Part 1. What Is Snapchat My AI
Snapchat My AI, powered by OpenAI's ChatGPT technology, is an experimental chatbot available for all Snapchat users. My AI feature is now on the chat tab. You can talk about anything with My AI like a friend, for example, the best restaurant to have a date in your city, the best mountain to go for hiking, the best birthday gifts for your friends or even something you never talked about with your real friends before.
You can customize your AI by giving a nickname for your AI, choosing an avatar, and telling it about your likes and dislikes so that it can always give you the results you always like to hear.
Even though My AI is a powerful feature, sometimes it may give you misleading, biased, harmful answers. It is not suggested to use it for educational purposes.
If you are having a wrong answer, long press the response to give a feedback to the team. It will help the development team to upgrade My AI feature.
Part 2. How to Get Snapchat My AI
Swipe right from the camera screen, you will enter the Chat screen. My AI should appear.
If My AI is not there for you, updating your Snapchat, you might be able to have access to it. This is not a guarantee, because Snapchat My AI is a rolling-out feature. Wait patiently and you will have it sooner or later.
Part 3. What're the Fun Things to Do with Snapchat My AI
As mentioned easier, My AI can talk to you like a real friend and textual games like trivia are Snapchat My AI's favorite. Whatever you ask, it can always get the right answer for you. You can also challenge yourself by asking My AI to give you questions that you can't easily find online.
2. Ask AI to Join a Group Chat
Snapchat allows users to use My AI in group conversations. In the chat box of your group chat, type in @My AI, the chatbot will enter the chat. Ask one question and all people will get the answer immediately. The messages sent by Chatbot will be marked differently. One can never mix it with other messages.
3. Ask Suggestions for Local Activity
My AI will collect the Snapchat Map data. It knows where you are. That's why you can ask My AI to come up with place recommendations, for instance, the best restaurant to have a Christmas dinner, even how to get to a destination.
Feeling a little blue? My AI can give you the best joke you've never heard to cheer you up. Turn Snapchat into a humorous friend.
5. Send Emojis or Snap to My AI
The response of My AI towards an emoji and pictures is always fun. Ask AI to make comments on the emoji or snap and wait for its lies.
Part 4. How to Delete My Data
Snapchat My AI will not automatically delete your conversations. They will be stored forever until you remove them. To delete your data, follow the steps below.
Step 1
Click on the Profile icon, tap the icon shaped like a gear.
Step 2
Go to Privacy > Clear Data.
Step 3
Tap Clear My AI Data and confirm.
Or, you can go to Account Actions in Settings, and tap Clear My AI Data.
Part 5. Is Snapchat My AI Safe to Use
Even though Snapchat My AI has only been launched for several days, people's concern over data safety arises. People say it collects your location, birthday data without permission.
"Location and other content collected by My AI are used to improve Snapchat's products and personalize your experience, including ads", says Snapchat. If this is true, then trying My AI does no harm.
Part 6. How to Get Rid of Snapchat My AI
It is easy to have access to Snapchat My AI, and it should be easy to get rid of Snapchat My AI. Unluckily, My AI is baked into Snapchat. Only Snapchat + subscribers can remove My AI from the chats.
Here is how to get rid of Snapchat My AI.
Step 1
Subscribe to Snapchat + for $3.99 per month or $29.99 per year.
Step 2
Long-press on My AI, click on Chat Settings, then choose Clear from Chat Feed.
The Bottom Line
Snapchat My AI is a nice move for all social media platforms to improve their services. It may be hard to catch up with for some people. After reading this post, you will become an expert in using Snapchat My AI. If you find this post helpful, please do share so that others may benefit. Have some thoughts on Snapchat My AI? Share your ideas with us.