GIF stands for Graphics Interchange Format: a bitmap image developed to enable a more realistic charting experience. Developed and released in 1987 by Steve Wilhite, it has been used by virtually all social media platforms. Many instant messaging apps have also adopted it to augment their chatting experience. Today Snapchat is one of the many beneficiaries of the GIF feature. It has helped millions of users express themselves better by dropping one fitting GIF image.
There are millions of GIFs out there you can use on the Snapchat app, but sometimes some users (especially newbies) usually have problems using the GIF feature. This behaviour can be attributed to the simplicity of the conventional emoji: always handy and the scarcity of proper GIF images. In this article, we will be detailing steps to send GIFs on the Snapchat app for a more interesting interaction.
Can't Miss: How to Make a GIF - The Ultimate Guide to GIF
Below are some GIF video templates
Santa Meme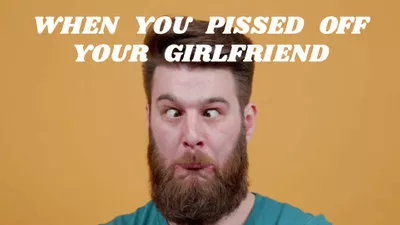 Man With Long Beard Meme
How to Send Existing GIFs on Snapchat
Step 1
Open the Snapchat app on your phone and take a Snap.
Step 2
Tap on the sticker icon to choose your preferred GIF.
Step 3
Tap on it (your preferred GIF) to select it.
How to Send GIFs on Snapchat from Camera Roll
Step 1
First, you have to ensure your preferred GIF is in the image gallery.
Step 2
Access your gallery, and locate the GIF.
Step 3
Tap the share button, then select the Snapchat icon.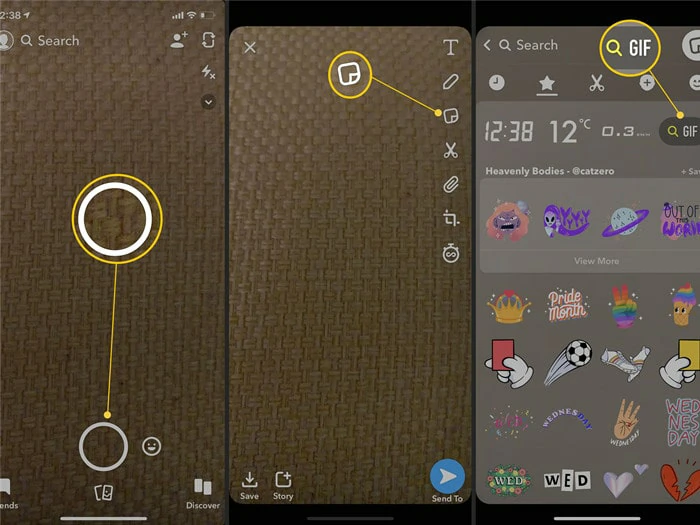 Add a GIF Sticker
Step 4
By now, the GIF should appear on your Snapchat. Then select if you wish to post as a story or share it with friends.
How to Get GIFs on Snapchat for iOS
Step 1
Go to Settings, select General, and tap Keywords to view keyboard options.
Step 2
Tap on "Add new keyboard." You will see a GIPHY keyboard located under a Third-party keyboard. Tap to select.
Step 3
The GIPHY keyboard must have appeared in the list as an active keyboard by this time. Click on it to access more settings.
Step 4
Finally, tap on Allow from the pop-up that will appear on the screen to give the app full permission, and remember to toggle the Allow option to get complete access.
How to Get GIFs on Snapchat for Android
Step 1
Open the chat of the person you wish to send the GIF to.
Step 2
Tap the text bar to open the keyboard and tap the GIF icon in the menu bar.
Step 3
There, you will see many GIFs. Pick or lookup up your preferred GIF, then tap to send.
How To Get GIFs on Snapchat
The Bottom Line
Understanding how to send GIFs on Snapchat can be one of the best decisions you have ever made on Snapchat. This is because of its ability to express a whole lot in just one image. With this, we urge you to like and share this article for the benefit of those Snapchat newbies struggling to leverage the GIF feature.
If you want to create GIFs, FlexClip is an excellent GIF generator for you. It's free and easy-to-use. Try to make your GIFs now!