Here are facts about stress,
Here are things you have to know before making videos:
> Nearly half of US people are living with extreme stress;
> 77% of people in the US have stress-related symptoms like headache, dizzy and fatigue;
> 48% of Americans believe that their stress has increased over the past five years;
> Stress is a significant cause of sudden death.
The above statistics demonstrate that people feel more anxious and stressful than ever. That is a big problem for the entire society and the whole world. The stress and anxiety may come from everywhere and they seem to be unavoidable.
Science has proved that relax video helps mitigate anxiety and destress. Enjoying a relaxing music video in bed improves the sleeping quality and boost the positive energy within your body.
Can't Miss: How to Create ASMR Video >
Depict video: Relax Video Example
Even you can find many relaxing music videos online, you can make a relax video with your favorite music, photos and videos. With FlexClip, a relaxing music video can be done in a few minutes. No skills, no experience required. Go to www.flexclip.com and follow us to get started.
Step 1 Find beautiful videos or images
Click on the "+" icon to upload a video or photo from your computer. A beautiful scenic photo or a quite video clip is the best. Avoid pictures that might arouse any emotions.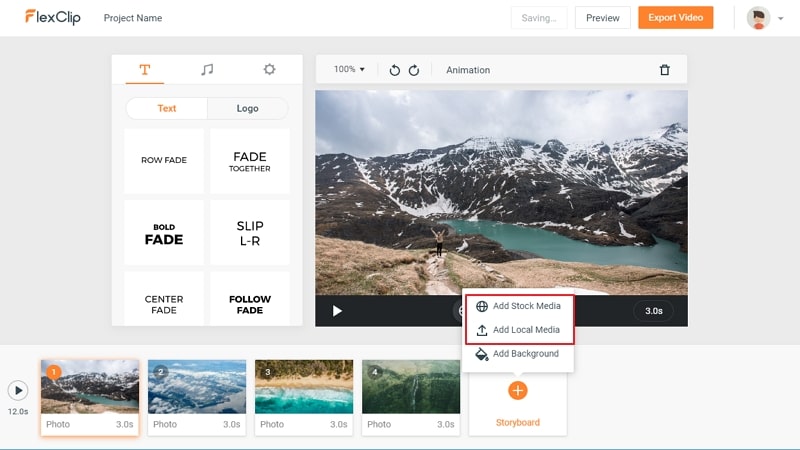 Image Board: How to Make a Relax Video - Step 1
Step 2 Add perfect background music
Choose your favorite relaxing music by going to the Music section on the side bar. It is suggested that you use pure music. Natural sounds like wind, sea waves, birds twitter are also good choices.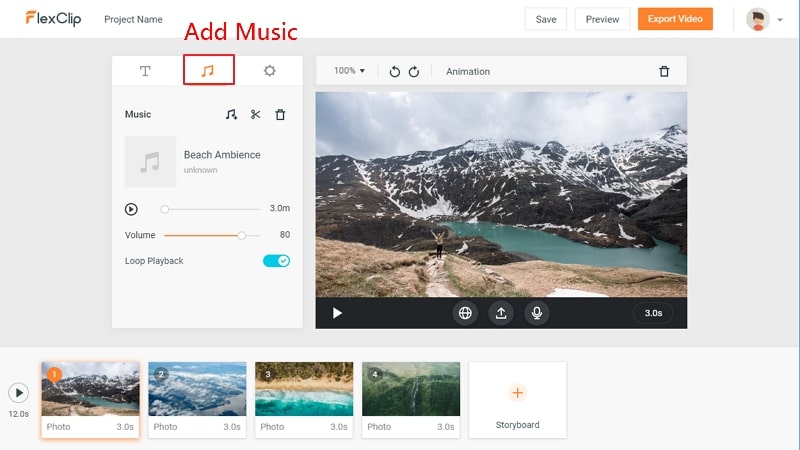 Image Board: How to Make a Relax Video - Step 2
No right music and pictures? FlexClip provides all millions of free photos, videos and music resources. Do some searches.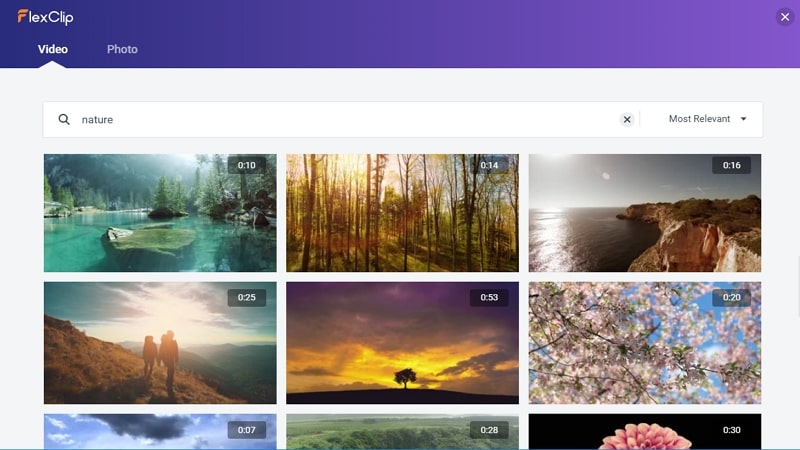 Image Board: How to Make a Relax Video - Step 3
Step 3 Preview
Find any defaults on the video. If you are satisfied with it, download it in MP4 to your computer. The downloading process will take a while, please make sure you are connected to the stable Internet and wait patiently.
Enjoy your video! You can share it with friends.
The Bottom Line
Thanks for reading. If you find this post helpful, please share this post with others. Any questions? Contact us via Facebook. We'll be glad to help and listen to your suggestions.