Instagram is a fascinating world bursting with remarkable features to create and post amazing photos and video content. Initially, Instagram was a photo-sharing app but as the demand for video content trends, it has also started to provide features to support video content as well. But with Instagram videos, you face a bottleneck of limited time duration.
Length of Instagram Videos
With various options of sharing videos, here are the time durations allowed on Instagram feed, stories, IGTV, and Reels.
For
Instagram feed
, you can post a video between 3 seconds to 1 minute.
One Instagram story cannot be more than 15 seconds long.
Reels can be either 15 or 30 seconds.
With such limited time durations, it becomes quite frustrating when you wish to upload a video that has a longer time duration. But, how to post longer videos on Instagram by breaking out of these limitations and pour your heart out. Well, we have discovered some methods to upload longer videos on Instagram as well. Explore our suggestions and pick the ones that best suit your needs.
So, let's get started and learn how to make the Instagram story longer without further ado.
Method 1. Upload one video directly to Instagram with several segments
Although Instagram's one story limit is 15 seconds only there is still a way to post your longer video. From inside the app just select the video that is 60 seconds long and Instagram will divide it automatically into small clips of 15 seconds each.
This will also be the case when you will use the app's camera to record your clip. But what do you do if the video you want to upload is longer than 60 seconds? You can trim the video using your phone's video editing feature. It will trim your 1-minute video into four 15 seconds clips.
Then you can simply post your video to stories without any restriction.
Method 2. Upload videos to IGTV
If you wish to have your video on feed and does not disappear after 24 hours then using the IGTV option is your best bet. Here we will review how to upload your video on IGTV from your computer.
1.Open the Instagram app on your desktop.
2.Go to your profile page.
3.Click on IGTV and then on the 'Get Started' button to create your IGTV channel.
4.Finally, click on Create Channel to publish your IGTV channel.
5.Now upload your video by clicking on the Upload button.
6.Fill in the details and click on the Post button.
Your new longer video is all set to amaze your viewers without going through any complicated procedure. Using a computer to post your video allows you to avail of more advanced editing features of desktop hence simplifying your task.
How to Upload an IGTV Video
Method 3. Upload videos to YouTube and embed link to Instagram
When you wish to bring your YouTube content to your Instagram family then follow the below guide:
Step 1: Story Thumbnail
Users with more than 10,000 followers get a special Swipe-up feature on their accounts. This allows them to post a Story which will lead to different webpages and even to YouTube page as well. Your followers will only have to swipe up to reach your YouTube page.
Just make sure that you use an attractive thumbnail to motivate your audience to swipe up and visit the YouTube link.
Step 2: Post the thumbnail
When you have designed an Instagram worthy thumbnail, post it to your Instagram story by following the below steps:
1. Open the app and click on the big + button. Choose the Story option here.
2. At the top tap on the chain icon.
3. Add your URL and paste the link and tap Done.
4. Finally, select the Your Story or Close Friends option.
Bringing your YouTube content to Instagram is a straightforward task that allow you to expand your reach more. After going through our little guide of how to post a long video on an Instagram story and to share your YouTube videos link you have unlocked a new dimension of success on this trending platform.
Bonus Tip: How to Create an Excellent Instagram Story Video
If you are a content creator who is looking to create impactful Instagram stories then you need to try FlexClip the best video maker and editor in town. FlexClip is a free powerful online software that can make your task of content creation a piece of cake. It is filled with rich video editing tools and a customizable yet attractive Instagram story video template.
Key Features of FlexClip
Millions of photos, video footages, and music library
It provides access to abundant royalty-free photos and videos that you can use in all your projects, even on YouTube.
Import your material
You can bring your content to the platform and further enhance its beauty using the extensive features available on FlexClip.
More than 120 templates
The platform offer incredible templates all deigned by professional. With more than 120 video templates the fear of not finding inspiration is zero. From real estate to business, travel, fashion, shopping the templates offered are extensive and attractive.
Support varying formats
All the popular platforms require different video formats. But FlexClip allows you to be at ease and create your video according to your needs which makes it even more easier for you to create your videos for Instagram.
9:16 Portrait (
Snapchat
, Facebook, Instagram Stories)
1:1 Square (Instagram and Twitter feed)
Voiceover and animated widgets
To add a personal touch record a voiceover on FlexClip or add funky and cool animated widgets to your videos. The platform offers numerous options to add voices and animated widgets to your content.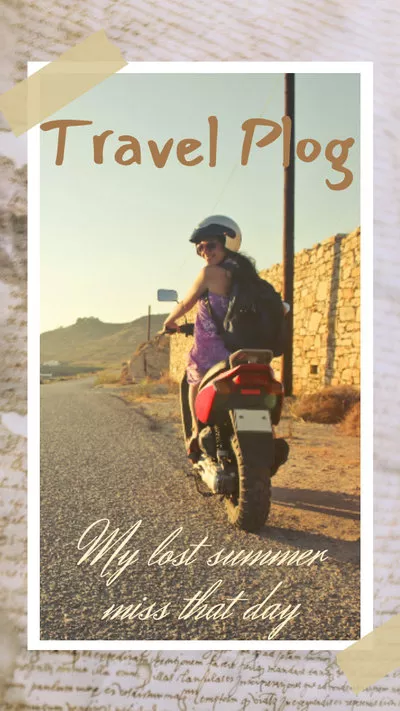 Photo Blog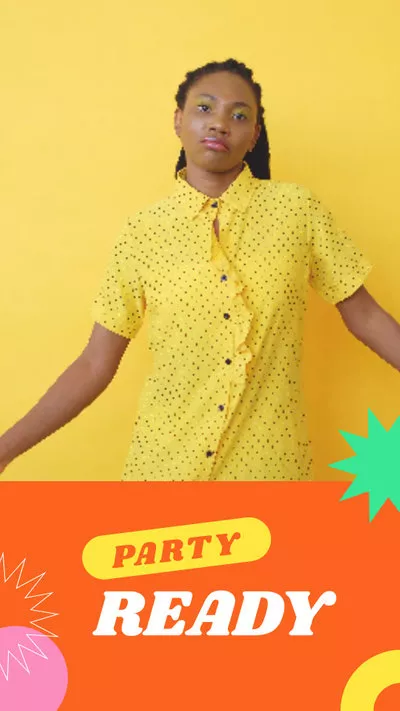 Dancing
The Bottom Line
Sharing longer videos might have certain limitations but software like FlexClip has made this task extremely convenient and simple. Follow our above suggestions on how to post a long video on Instagram story and feed and don't forget to share it with your friends as well.