There are many reasons why you want to turn mp4 files into text. You may need to create subtitles for your mp4 video, have a text version of a video interview or produce content for different social platforms. Actually, you can listen to the file and manually transcribe it to a text file. But it's time-consuming and excessive workload!
Wait! Now it's 21st century. Why not leave everything to AI-generated technology and have an enjoyable time through coffee during the waiting process? Depending on your different needs, here we gather 4 top MP4 to text converters online to help you get a satisfying result in seconds. Let's explore it right now!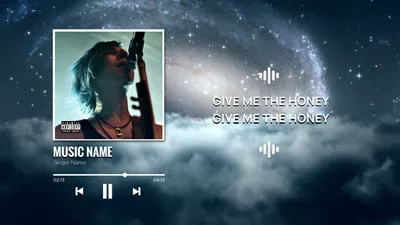 Can't Miss: 5 Easy Ways to Add Moving Texts to Video>
1.The Best MP4 to Text Converter Online - FlexClip
FlexClip has an AI-generated subtitle feature that identifies 140+ languages with multiple accents and transcribes your mp4 file to text with up to a 99% accuracy rate. Besides, it provides plenty of customization features, allowing you to change the text style and make edits easily. Meanwhile, it includes a user-friendly interface that lets you automatically transcribe your MP4 without any video editing skills. To convert an mp4 file to text using FlexClip, conduct the steps below.
Step 2
Select the .mp4 file and tap the Subtitle panel, where it transcribes mp4 to text automatically. Set up the language and content option to launch the conversion process. Generally, FlexClip takes about one minute to convert a four-minute mp4 file to text. If you only want to transcribe part of the MP4,
trim or cut out unwanted parts
or use the split feature to delete the unnecessary segment.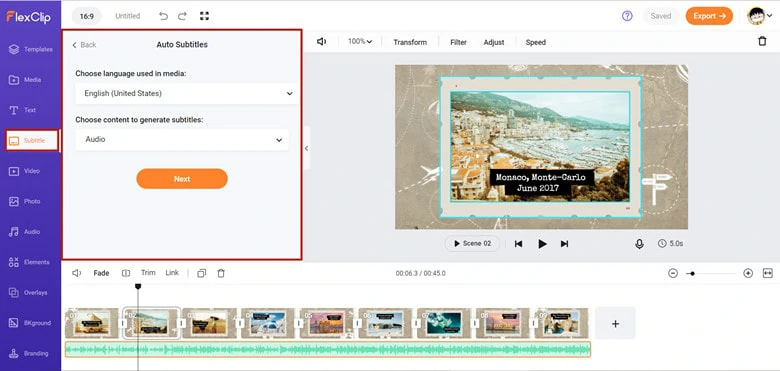 Transcribe MP4 to Text Using FlexClip
Step 3
Adjust the text style by changing the size, alignment, opacity and more. Moreover, you can level up your text with images and
elements
if you're making subtitles for your mp4 video.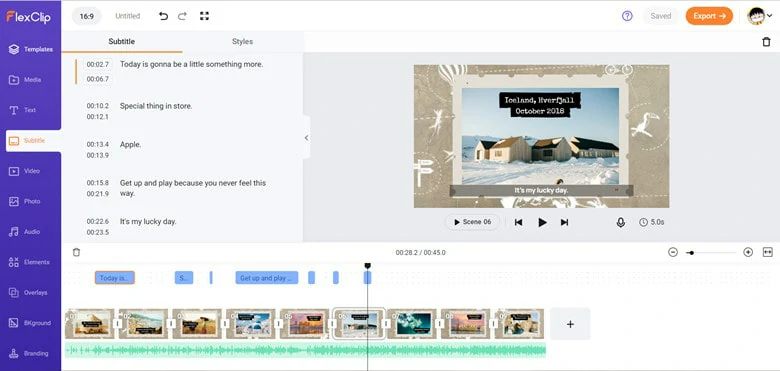 Change the Layout of Your Video Text
Step 4
Save your changes and click the Export icon to download your video with subtitles. Or you can share it with a clickable link.
Free and Customizable Video Template with Subtitle for You: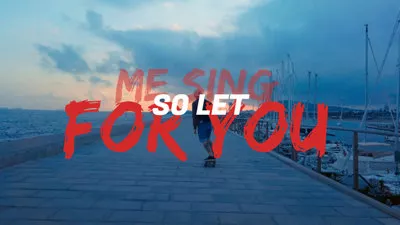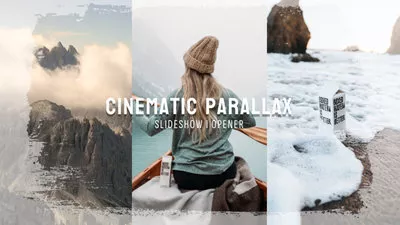 2.The Straightforward Online Converter - 360 Converter
360 Converter is a popular website for the conversion of mp4 files into text with versatile features. You just need to upload your mp4 file and the server will automatically analyze the file and convert them into text format. Besides, it allows you to specify the conversion duration, which means you can transcribe the whole video or just convert a portion of the mp4. Thanks to its straightforward interface, it's easy to turn your mp4 file into multiple languages text.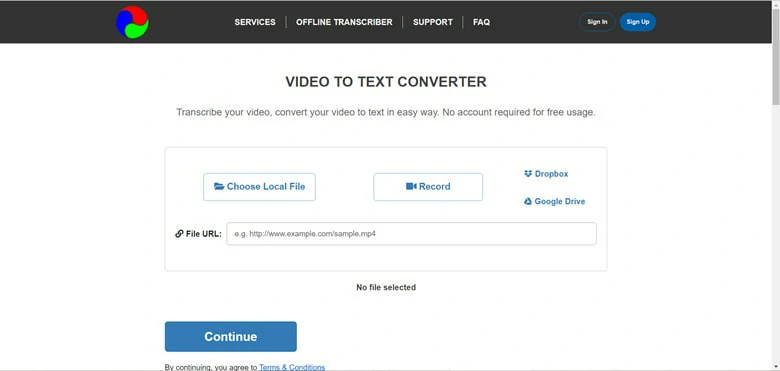 The Straightforward MP4-to-text Converter - 360 Converter
Step 1
Visit the 360 Converter website and load your mp4 file. It could be a local file, cloud storage file or internet file with a URL.
Step 2
Choose the language in your video. The mp4-to-text can still work if you select the wrong language but the transcript will be totally irrelevant.
Step 3
Set the start and the end time for the transcript. Make sure the end time you specified will not exceed the length of the video.
Step 4
Your mp4 will start to be transformed into text. When it's complete, you may either directly copy your transcript to wherever you want, or send the transcript to your email.
3.The Multi-function MP4-to-Text Converter Online - Transcribe
Transcribe is a speech-to-text tool that helps you convert your audio into text fast and safely. Using this online tool, you can handle phones calls, interviews, audio notes, meetings or any recorded speech to text in over 80 languages. When it comes to transcribing, it offers three time-saving ways to convert your mp4 file to text: automatic transcription, voice type with dictation and manual transcription. The excellent feature of this software is that it slows down the audio and video speed so that you can follow the speech easily.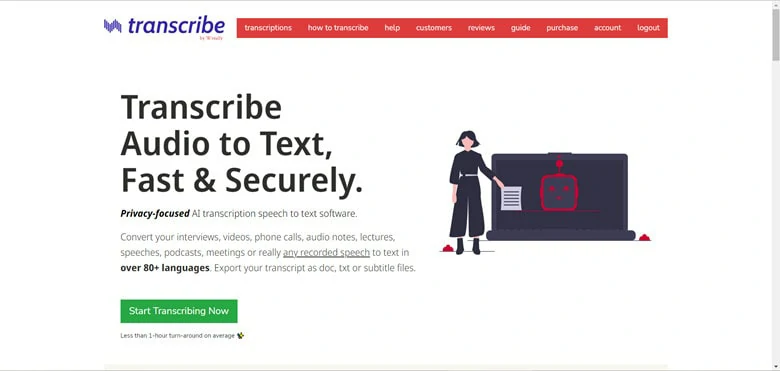 The Multi-function MP4-to-Text Converter Online - Transcribe
Step 1
Open the Transcribe official website on your computer and create an account first. Then you will get a free week's trial from this tool.
Step 2
Pick the transcription method. The Automatic Transcription works well for good quality & clear mp4 files with up to 90% accuracy. While the Self Transcription option can fast handle dictation situations.
Step 3
Choose the appropriate language and settings for the transcript, then choose to upload from your computer or from OneDrive, and launch the conversion process.
Step 4
Depending on the mp4 file size you upload, you should get a transcript of your meeting via email in an hour or less.
4.An Easy-to-use Converter Online - KEEVI
Converting MP4 to text can be super easy if you use a simple tool like KEEVI. You can quickly extract a transcript from your video with a three-step operation: upload the mp4 file, transcribe and export. Additionally, it provides a variety of options to source your MP4 file, either from the local drive or insert the URL. When you get the transcript, it's up to you to download it as a word, PDF or an SRT file.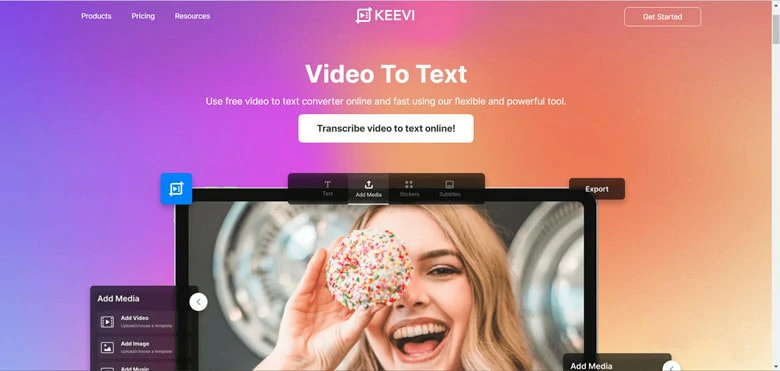 A Simple MP4-to-Text Converter Online - KEEVI
Step 1
Go to the KEEVI website, click the "MP4 to Text" option and upload your MP4 file.
Step 2
Click the "Transcribe" icon and Keevi will turn your MP4 to text. Once the text appears on screen, you can quickly correct any errors in the text editor and add headings and punctuation.
Step 3
Hit the "Export" icon and download the transcription as text, PDF, or an SRT file.   
The Bottom Line
That's all about the best 4 MP4 to text converters online. Hope this guide is helpful. By the way, if you need a flexible converter with the highest accuracy, FlexClip is your best bet. Now it's your turn!