This post offers you elegant logo animation video templates and the easiest way to create a logo reveal video. Follow us to get started!
The logo animation is used in film, website and corporation video and more. In recent years, it is growing massively. Why people are so obsessed with animating logos?
More Attention, More Traffic, More Revenue
As a research goes, websites with logo animation videos get 41% more traffic than those who don't. There is no doubt about that. We are visual creatures. Our eyes and mind are trained to notice and process dynamic items first.
Making a logo is complicated, expensive and time-consuming enough, not to mention making a logo animation video. However, you can use FlexClip's to create a logo animation video in seconds without spending thousands of dollars. No sign up, no download, no video editing skills required.
Also Read: 8 Best Video Background Music Resources >
Logo Animation Video Templates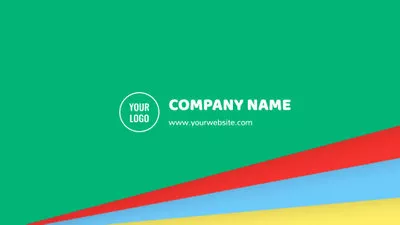 Colorful Intro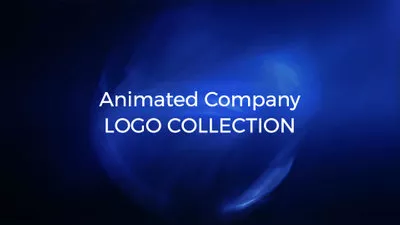 Company Logo Collection
How to Create a Logo Animation Video
FlexClip provides you numerous logo reveal video templates. You can start editing one directly. You can also start with an empty canvas.
Step 1
Change the Background Video
A background lies behind your logo. A good background should echo with your logo and give out an impressive sense of harmony.
You can set the background as pure color. You also have access to FlexClip's Media library with thousand of backgrounds in different styles. Use them freely!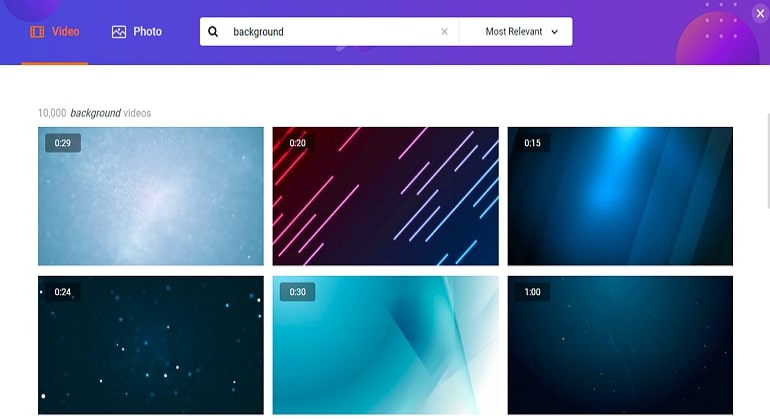 Create Logo Animation Video - Change Background
Logos can be textual or pictorial. If you want to create a textual logo animation, enter dynamic text with your favorite size and font.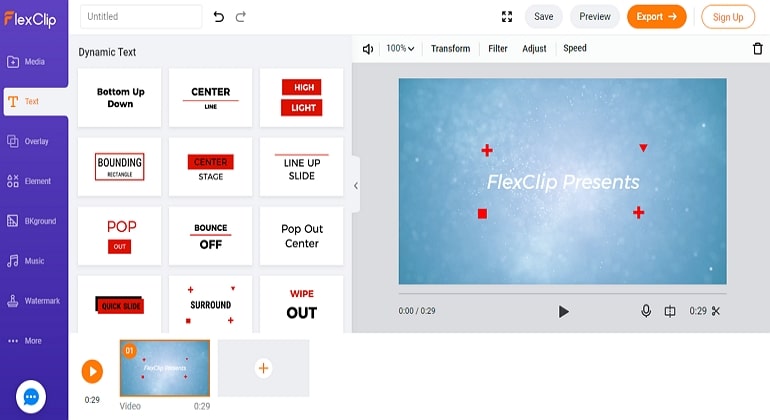 Create Logo Animation Video - Textual Logo
Uploading a pictorial logo is also easy. Go to Watermark section and upload your logo. Adjust its position, size and opacity.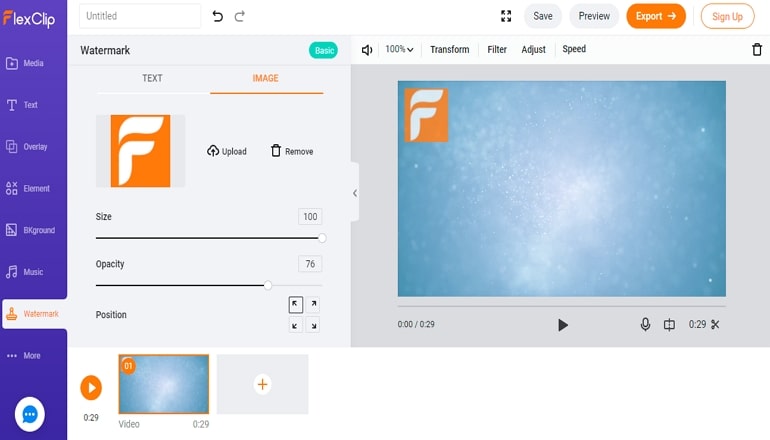 Create Logo Animation Video - Upload Pictorial Logo
Step 3
Download And Share
You can download a low-resolution version of your video for free or share to YouTube directly.
Tips to Make a Logo Animation
Tip 1. Short And Cut to the Point
A logo animation video tells your audiences about your brand, but make it short and brief. Generally speaking, a logo animation video should be less than 5 second, otherwise audiences will get bored soon.
Tip 2. Represent Your Brand
Whether it is a still logo or animated logo video, it represents your identity. Think carefully on what you want to deliver and what values most in your business.
It is good to contain dynamism, but be careful about adding too much. Otherwise audiences may feel seasick watching it.
The Bottom Line
That's all for how to create a logo animation video. If you find this post helpful, please do share it with others. By the way, FlexClip can help you create more business videos, like introduction video, promotion video. Give it a try!