Want to make a laughing video or DIY a laugh meme in GIF? We've gotten you a laugh video maker, FlexClip.com. There is no need to install anything - it's free, online and easy-to-use.
Laughing videos and laughing GIFs are naturally gripping visuals. They are beneficial to connect with audiences and take them closer. By creating your own laughing video, you can insert short comfortable laughing moments in a video story, or make a fun video for social share & amusement.
Part 1 - Laugh Video Maker Free Online
As a powerful & handy video editor, FlexClip can help you create any laughing videos online effortlessly. It has an extensive video stock media with royalty-free laughing clips & images for your use. If you prefer customizing a unique laughing video with your own media, FlexClip also supports uploading laughing shoots & photos, and you can create an impressive custom laughing video (or meme GIF) in mere clicks.
No matter which level you are at, it takes no effort to make your wanted laughing video/GIF with FlexClip.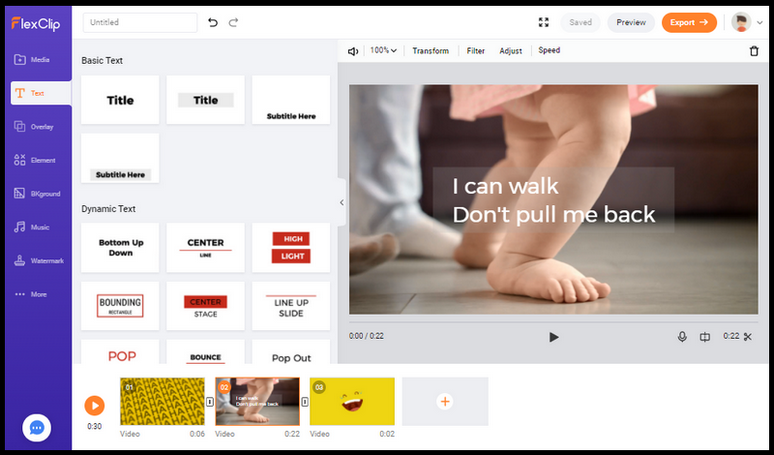 Image: Laugh video maker - FlexClip.
Highlight Features to Make a Laughing Video/GIF:
It's easy to use and has tons of royalty-free video assets.
Speed control - Slow down or accelerate laughing motions in video or meme GIF.
Add texts to your laughing video/GIF - Use exaggerating words to make visuals more hilarious.
Find strange/hilarious graphics to use.
3 resolutions available to download your laughing meme GIF/video.
A number of laughing emojis to choose from.
Extensive laughing sounds to add.
Part 2 - How to Make a Laughing Video/GIF in Minutes?
FlexClip is versatile to make a custom laughing video or meme GIF. No matter what kinds of laughing visuals you desire, you can accomplish it in FlexClip. Upload your videos and images to FlexClip, make a customization, then you can download it as your own laughing video or a laughing meme GIF.
Step 1
Prepare laughing videos and images, and upload them as storyboards.
FlexClip offers you 3 ways to insert laughing videos & images:
1
Upload your own laugh videos and images: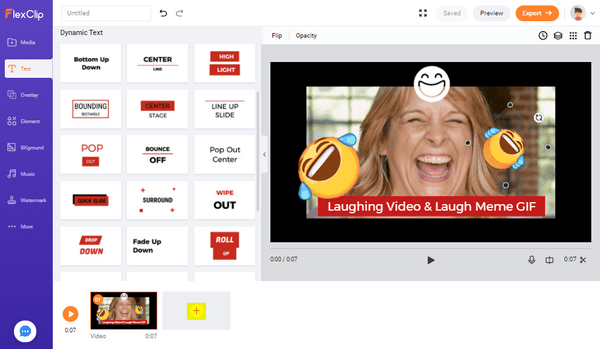 Image: Steps to upload your own laugh videos and images.
Besides uploading your own videos and images, you can upload downloaded videos and images from the Internet. Check these tools for video downloads:
YTCutter Downloader & 6 YTCutter Alternatives
2
Search for laughing videos & images in FlexClip's stock media: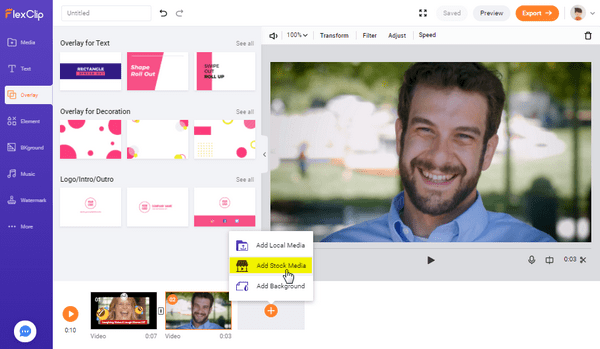 Image: Steps to search for laughing videos & images.
You can try "Ha ha" or "laugh" to find related visuals to use in your laughing video.
3
You can also create a laughing emoji video or a laugh emoji meme GIF:
Select a background > Go [Element] > Search "laugh" > Hit an emoji to add it > Resize it.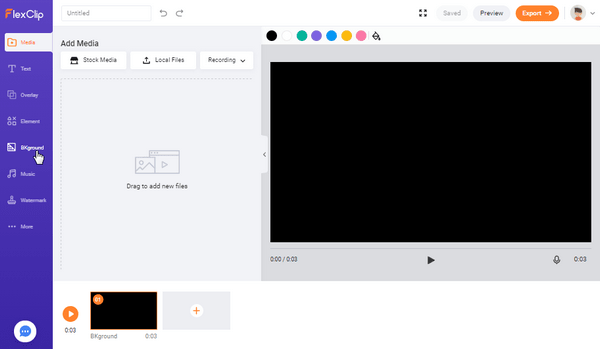 Image: Steps to create a laughing emoji video or meme GIF.
Step 2
Edit each of your laughing storyboards, and upgrade your laughing video or meme GIF.
Tips to Upgrade Your Laughing Video or Meme GIF:
1
Add exaggerating words or graphics to storyboards, i.e., hilarious jokes, quotes, pictures, memes, etc.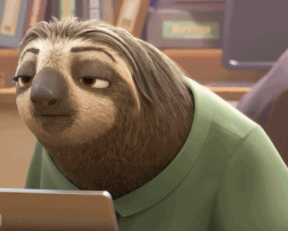 Laughing Video Trick: Slow down a big laugh.
3
Zoom in laughter frames.
4
Insert "laugh with tears" emojis or other funny elements to your visuals.
Step 3
Preview and download your customized laughing visuals as an MP4 video or a meme GIF.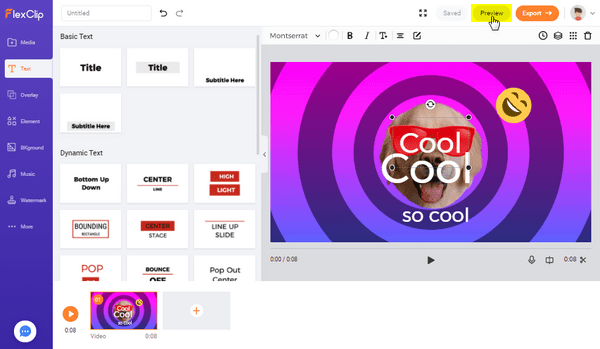 Image: Steps to preview and download your laughing visuals.
Part 3 - The Last
Creating your own laughing video or meme GIF is much easier once you have FlexClip. It's easier to find & add hilarious things to spice up your own laughing visuals. It's fast & free to download a laughing video or laughing meme.