As one classic editing technique, jump cut is crucial in video production. This post contains everything you need to know about jump cut. Keep reading and get what you need.
The cinematographer, editor and director work collaboratively to bring audiences seamless movie-watching experience. One of the crucial keys is jump cut.
What's Jump Cut
A jump cut is a single broken clip that makes a subject appear to jump instantly forward in time. It is like transition, but visible. This video editing technique is widely used to demonstrate the passing of time, amplify tension, accent mental states, or switch between interviewing scenes.
Jump Cut Examples
Depict video: "Jump Cut Examples
Also Read: 8 Best Video Background Music Resources >
Jump Cut History
Editors have been using the Jump cut technique since the invention of cinema. Georges Méliès, a photographer, did the first jump cut from the perspective of novel. Later in Russia, some other radical editing techniques, collectively known as Soviet Montage, appeared to make movie more natural.
With the rising of Hollywood during the 1920s to the 1950s, Classical Hollywood Cinema, whose goal was to hide the editing made all audiences immerse themselves in video.
The 1960s movie, Breathless, one of the best French New Wave movies, has several jump cuts s. It seemed that those jump cuts were randomly, but the results were quite amazing. They disrupted the "invisibility" rules.
Now, we often see jump cut in films. However, this technique is gaining more popularity on the Internet. Lots of vloggers and YouTubers created amazing videos with jump cut.
How to Create a Jump Cut
Now, try creating a video with jump cut. As long as you have FlexClip, the great video editor for doing jump cut editing. Now, click on the Create a Video button and then follow the detailed steps below to make a jump cut.
Step 1
Drag and drop to upload an entire video clip to the Media section. Apply it to the storyboard.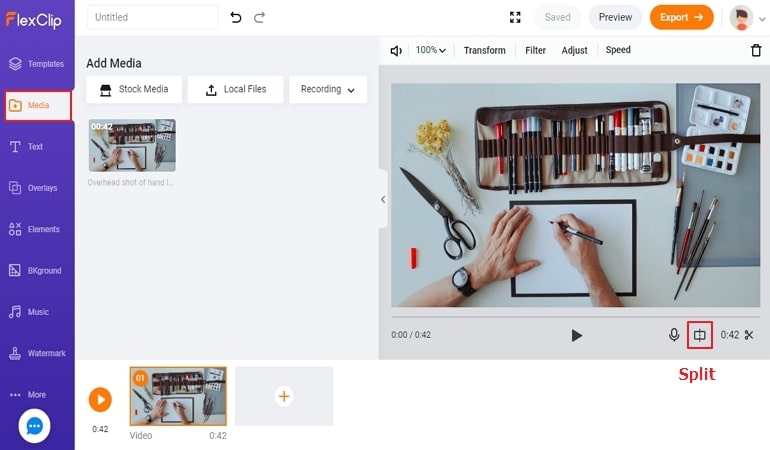 Make Jump Cut Editing - Step 1
Step 2
Click on the split icon to split the video into several parts.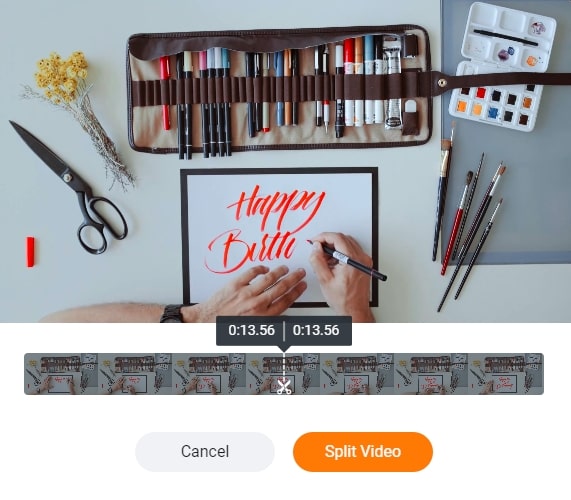 Make Jump Cut Editing - Step 2
Step 3
Remove the unwanted parts of your video.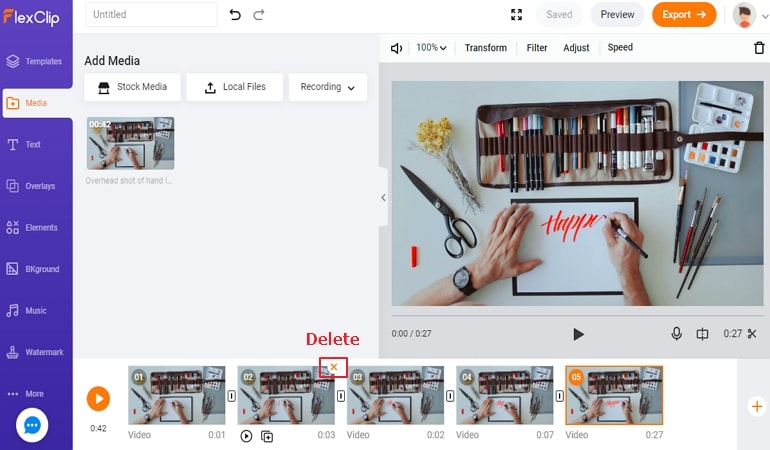 Make Jump Cut Editing - Step 3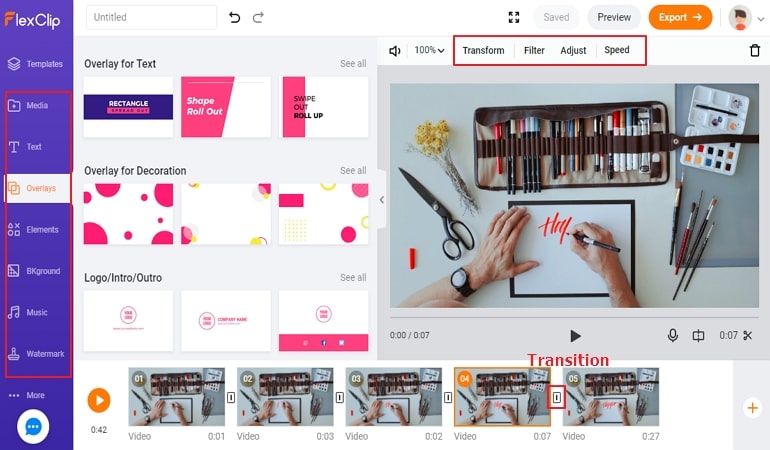 Make Jump Cut Editing - Step 4
Tips to Make a Good Jump Cut
Even though jump cut is fun, too many jump cuts in a video can be weird. While crafting a scene, jump cuts can be avoided by varying camera angles, shot composition, or using B-roll. Give those techniques a try!
Be sure you are cutting the clips of the same thing
Never cut the clips of different things! Only jump cuts of the same thing give a great look!
Know where to use jump cut
It is your decision when to use jump cuts on your video. However, there are perfect places to use it. If you want your video to have some comedic effect, to hide awkward mistakes, or show the passing of time, jump cuts are perfect.
The Bottom Line
That's all for the jump cut effects and how to use it in video creation. If you have further questions, please contact us via Facebook. By the way, do remember to use FlexClip to make other amazing video editing. Give it a try!