TikTok has grown its user base to over 1 billion, and the continuous modifications of the platform features seem to be reflecting on the usage, considering its widespread adaptation. TikTok features are what has made it stand out from the rest. It comes with beautiful templates, interesting stickers, and other appealing features that have made users stay glued to the app for long. Again, its wide user base is more than enough to throw you into stardom in no time if you do it right.
Talking about stardom, You must have come across many tutorials on How to go viral on TikTok, but the problem with most of these tutorials is that they are not practical enough to pull it off. We have developed steps you will need to make your videos go viral on TikTok, and we encourage you to read through.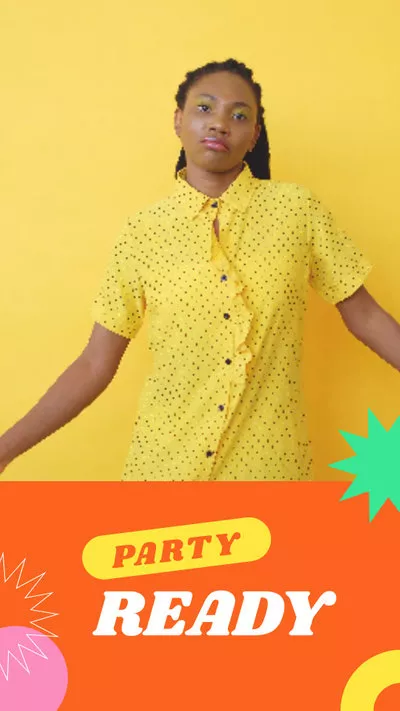 Dancing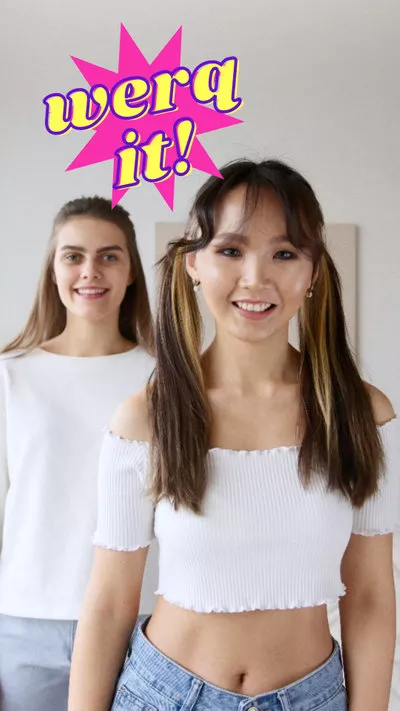 Dance Challenge
Can't Miss: How to Fix Video Is Being Processed TikTok Issues>>
15 Tips to Make Your TikTok Video Go Viral
1. Perfect Video Length
It is common with people not to expect a good video to end, but don't fall for that: always leave something for the imagination. Well, we can't give you a specific video range to stick to, but you have to make it as concise as possible, and it must contain useful information.
2. Attract People's Attention for the first 5 Seconds
Let's assume you are making a 40 seconds video; it is recommended that you make good use of the first 5 seconds of the video. This is where you make that perfect introduction, because that few moments of introduction usually decide what the next 35 seconds of the video will look like.
3. Know your Audiences
Before you even create content, you will need to understand your audience. Only when you do that will you be able to understand the type of content you should be creating. For example, you won't be having kids as your followers, only to be creating adult content.
4. Post Regularly
This is where consistency comes to play; being consistent helps build trust between you and your viewers. Regular posting of content is why your viewers will always come back to see if you have posted a new video. To perfect this, create a routine, maybe three to four videos at a particular time of the week.
5. Stick to one Big Theme
Before you start your journey into Tiktok, it is recommended you choose your niche carefully. Choosing the right will prevent you from digressing in the future. If you are into comedy, we advise you to stick to comedy and don't mix it up with sports contents.
6. Keep up with the Trends
Be relevant, always keep up with the modern trend; that's the only way you retain loyal viewers and gain new ones. Like the Russian-Ukrainian war is trending, just create content around it.
7. Use Relevant Hashtags
Hashtags have been used to make contents go viral; it is only rational if you leverage it. For example, if you are managing a motivational niche, make sure you add hashtags like determination #instamotivation, #motivationmonday, #mitivation, #lifemotivation, or #lifestyle.
8. Clear CTA
Adding a CTA to your content is a way of making your viewers come back. It is also a way to compel them to take action. But you must make your descriptions worth clicking on.
9. Collaborate with Others
Collaborating with your colleagues is a way of projecting yourself beyond your fan base. It gives you that opportunity to be seen by others, and you never can tell how many followers you might attract to your side.
10. Trending Hashtags
As much as hashtags are a great way to push your content further, you must add trending ones. And this is where we encourage you to find popular trends for your niche and use them often.
11. Great Music
Don't underestimate the power of good music in your videos. Whether it is for background sound or audio representation – get the right song for that video.
12. Interact with Fans
Don't just leave the comment section unattended. Once awhile, respond to fans' comments; make them feel your presence.
13. Leave Some Questions Unanswered
The fact that you need to interact with your fans doesn't mean you will need to be too available. Sometimes skip irrelevant comments.
14. Watch other Celebrities' Video
Don't assume you have known it all; learn from others. Look for other people in the same niche as yours, and learn about what they do differently.
15. Do Something Controversial
TikTok is known to be the hub of controversial content creators. These guys go out of their conventional way of doing things to do something really crazy, which in most cases are dangerous. Although we don't advise you to adopt these dangerous methods, sometimes, do something out of the usual.
The Bottom Line
TikTok is not just a video-sharing app where many lads engage in some crazy stunts to get more followership. It can also become a platform where you can get real popularity, a kind of popularity that will earn you a lot of money only if you do it right. So we also recommend you like and share this content for the benefit of others hoping to make their TikTok video go viral.