What's the best GIF editor? No need to do endless searching. Here is a list of the best free online GIF editors. Pick one to help you out!
The GIF gives us a more interesting way to express our emotions, adds so much fun to our chatting. Online chatting without GIFs is like cooking without salt and special GIFs you created may give chatting a special flavor.
To make a special GIF, you may need a GIF editor that helps you edit an existing GIF or create a GIF with your own photos and videos. Then, what's the best online GIF editor?
Even though it is hard to say which GIF editor is the best among thousands of choices, we picked a list of free GIF editors online you can't miss! Check it out and give those tools a try!
Also Read: How to Make Lock Screen a Video on iPhone >
1. EZGIF
EZGIF is an online GIF creator that converts videos and photos to GIF, and provides basic animated GIF editing tools. With EZGIF, you can easily resize, crop, reverse, merge and apply some effects to GIFs. It is worth noting that EZGIF also provides an optimizer for GIFs. You can use it to make color reduction, remove frames and change transparency.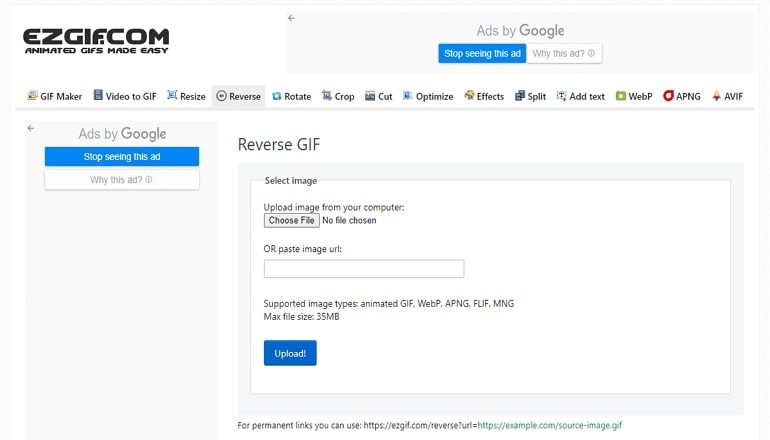 Best Free GIF Editor Online - EZGIF
2. Veed
Instead of being a GIF editor, Veed is more than a video editor, but it supports GIF formats. Veed can help you make many professional edits, like adding text, cutting, rotating, splitting, resizing. After editing, you can one-click to share your GIF on Instagram, TikTok, YouTube and more.
Free version of Veed is wonderful. The paid version is beyond perfect. Give it a try and decide which one to go.
Best Free GIF Editor Online - Veed
3. GIFMaker
GIF Maker is at the online-image-editor.com.
As its name suggests, GIFMaker emphasizes more on GIF creation. Once you have uploaded any pictures and photos, it turns them into GIFs. GIF editing tools are also available, but they can only help to resize or split a GIF into separate pictures.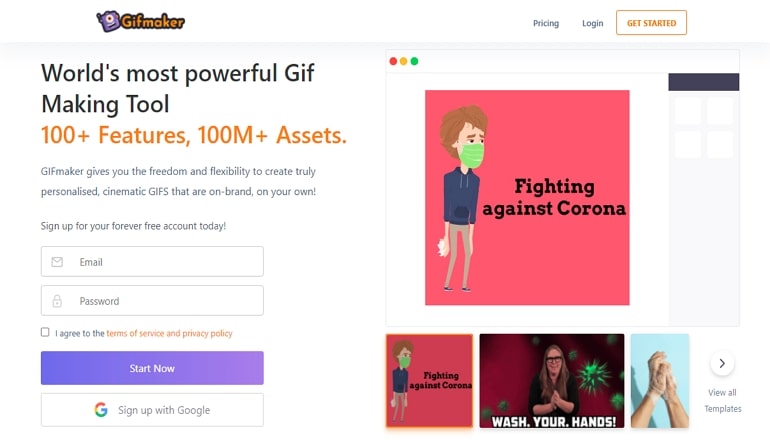 Best Free GIF Editor Online - GIFmaker
4. Gifntext
Gifntext is a powerful online free GIF editor. It can help you edit GIFs from your own computer or online. The special feature you have to try is text editing. You can use it to add moving text over a GIF and customize text color and outline. Other GIF editing features are cropping, resizing, reversing, animating, speed changing, trimming.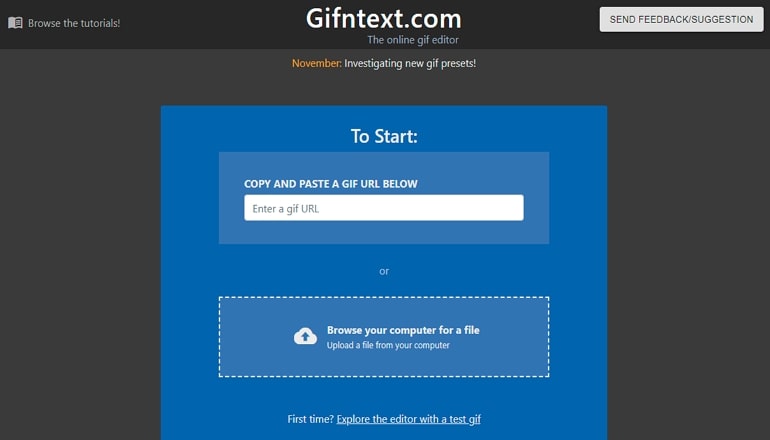 Best Free GIF Editor Online - Gifntext
5. Giphy
Giphy is a renowned GIF creator. While you are creating a GIF from JPG, PNG, GIF, MP4, or MOV, you can decorate it with captions, filters, stickers and more. Giphy is also a community of GIF creation lovers. Browse others' work and get inspired.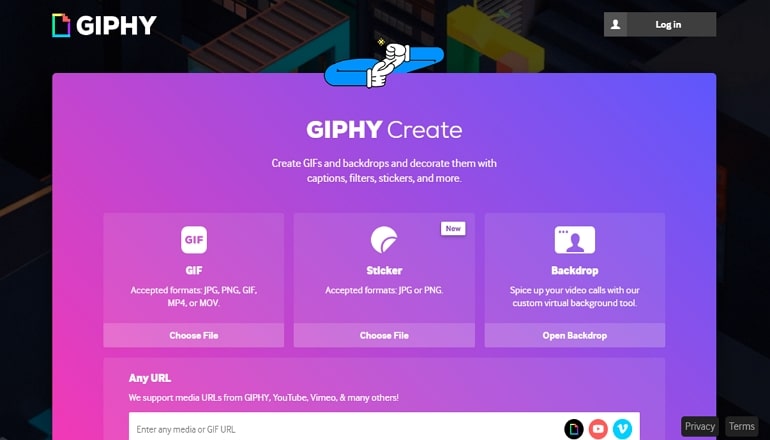 Best Free GIF Editor Online - Giphy
6. ScreenToGif
ScreenToGif is a screen recorder and video editor. You can use it to record your screen, edit the video you captured, and then export it as GIF. No download, no watermark involved. After export, you can upload to Imgur and Gfycat or other websites.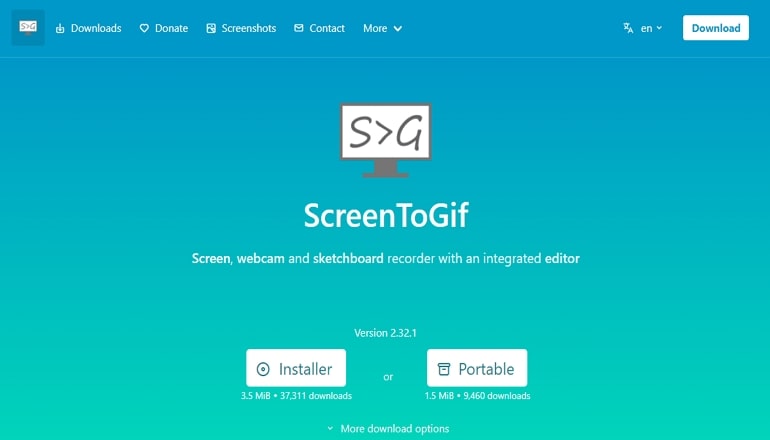 Best Free GIF Editor Online - ScreenToGif
7. Kapwing
Using Kapwing to edit GIFs is a piece of cake for everyone. You can start by uploading a video, GIF or photo from the computer, or paste a link of a file on YouTube, Instagram, TikTok, or anywhere else, then make edits with Kapwing's powerful tools. Kapwing lets you add text, transitions, filters, change speed and more.
Kapwing adds a watermark to your final work unless you register and log in. Higher-quality GIFs and advanced editing tools are exclusive for subscribers.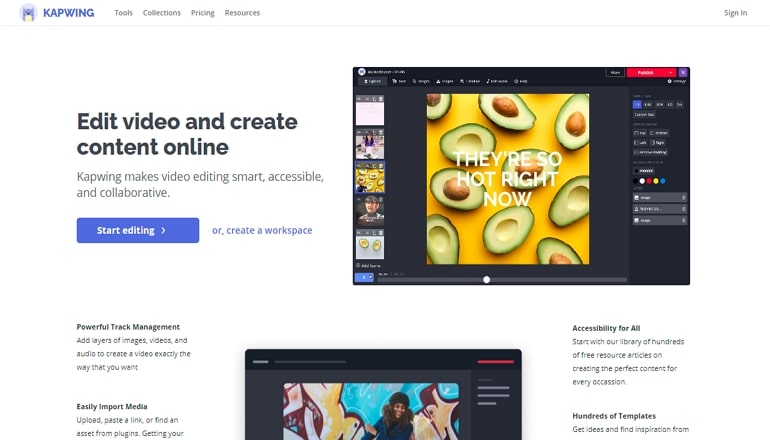 Best Free GIF Editor Online - Kapwing
The Bottom Line
That's all for the list of the best free GIF editors online. If you find this list helpful, please do share it with others. Any other ideas? Please do let us know via Facebook.