With the emerging creativity across online platforms, GIF, abbreviation for Graphic Interchange Format, has become one of the best ways to express emotions and share interesting moments. Nearly everyone uses them. Since GIFs are already interesting enough, why do we need a GIF collage maker?
The goal of GIF collage makers is to let you play GIFs for more fun, compressing various moments into one. Here is an interesting GIF collage.
Want to create excellent GIF collages of your own? Check the following best GIF collage makers online. Give them a try and decide which collage maker is the best for you.
Also Read: How to Set GIF as Wallpaper >
Part 2. Best Collage Maker Apps
Best Collage Makers Online
1. FlexClip
FlexClip is the most user-friendly collage maker that you can find online. It has all things you need to make a high-quality GIF. When it comes to format, you won't have to worry as it supports JPG, PNG, MP4, WebM and more. Moreover, you can collage GIFs as many as possible, which enables you to explore and create with all ideas. What's more, with its powerful features, you can take your GIF to the next level by playing with the text, adding music, and more. Last but not least, FlexClip doesn't add a watermark to your GIF, you are not required to download or register to use this GIF collage maker.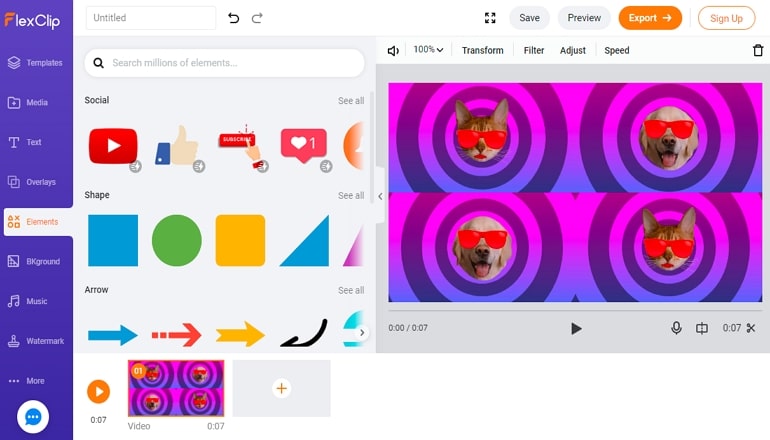 Best GIF Collage Makers - FlexClip
Top 2. Kapwing
Kapwing is a GIF editing platform, as well as an image and video editor online. This is best if you are into digital storytelling as it supports multiple frames. One good thing about this platform is that it has a workspace where you can work and collaborate with your team. To serve you with less hassle, Kapwing lets you import media with ease with just a few clicks, including online GIFs.
On the side note, it has a watermark and it requires you to register for you to remove it. Also, it only allows you to collage two GIFs, hence, there might be some limitations for your creations.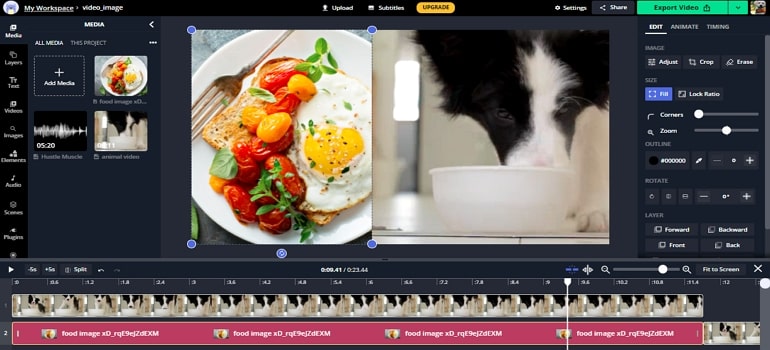 Best GIF Collage Makers - Kapwing
Top 3. Ezgif
Ezgif is a basic animated GIF editing and simple online GIF maker. It has editing features that you can use to create, resize, crop, reverse, and optimize your GIF according to your needs. It is also user-friendly that allows you to operate easily. Moreover, there's no need to download or register to use this tool. You can also check your outputs before downloading as it has preview feature. It also lets you explore more of your creativity with its editing features available for you to use.
However, Ezgif has also downsides. It only allows you to create side by side GIF collage. Not only that, it has size limit. You can only have 100MB maximum. If you're not fond of ads around, Ezgif might not be for you.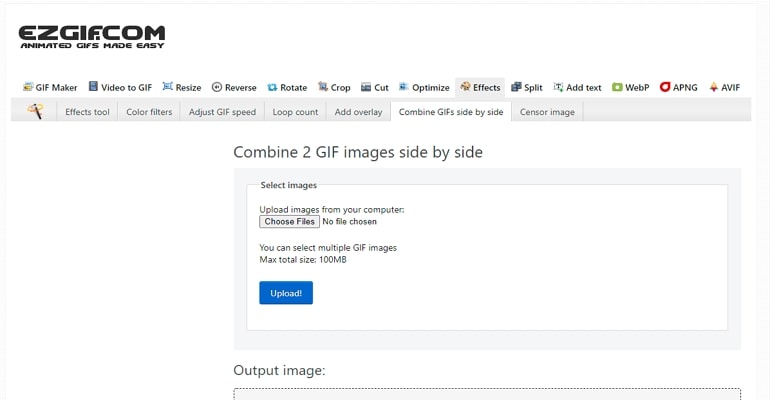 Best GIF Collage Makers - Ezgif
Top 4. Editframe
Editframe is a multimedia maker. Here, you can find tools for music creation or producer, podcasts, memes, and more. For GIF collage making, this site lets you use it for free. However, you can only collage 2 GIFs at the same time, hence, there is a limit to the use of features and whatever it is that appeases to your preference. Not only that, Editframe requires you to register so you can fully utilize the platform.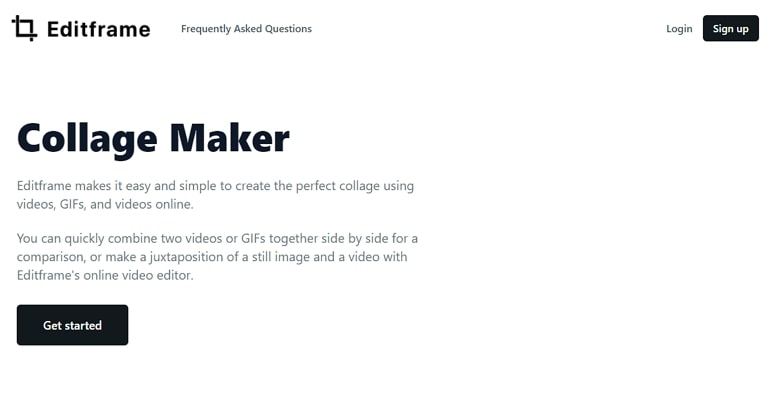 Best GIF Collage Makers - Editframe
Best Collage Maker Apps
Top 1. PicPlayPost
PicPlayPost is an app for video collage, slideshow maker, and live video wallpaper. Here, you can create photos, videos, GIF collages, and more. It has beautiful frames, however, some of its features are not available on iOS 6 and below. It is also worth noting that it is not a free app. You will always be reminded to upgrade.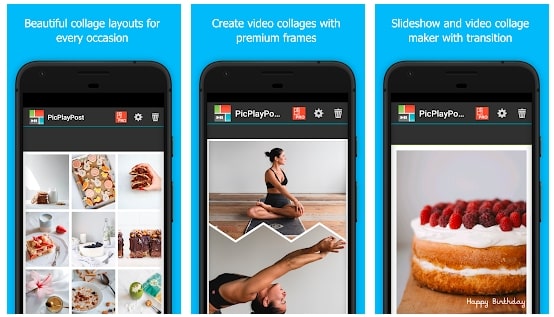 Best GIF Collage Makers - PicPlayPost
Top 2. PicCollage
PicCollage is an app that allows you to create and design visual presentations. Using it to create a GIF collage is just a piece of cake. However, the interface contains lots of ads and the output GIF collage will contain a watermark. You will need to upgrade to remove them.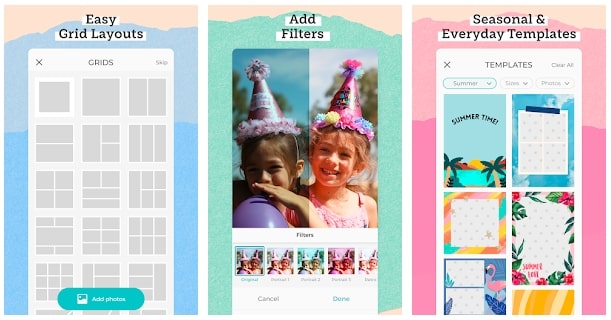 Best GIF Collage Makers - PicCollage
Top 3. GIF Studio
As their tag line says, GIF Studio is "more than just a GIF player." With this app, you can do various editing like trimming, adding filters, and cropping GIFs. However, its free features come with a lot of ads and users will need to upgrade to enjoy the ad-free editing.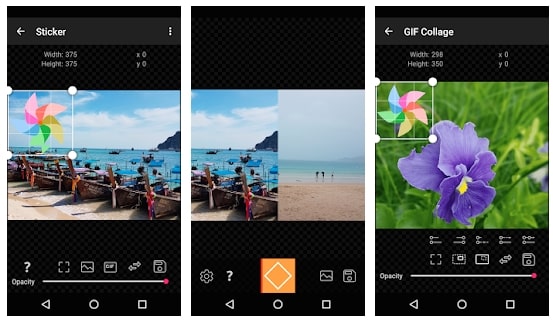 Best GIF Collage Makers - GIF Studio
The Bottom Line
That's all the rbest GIF collage makers. They might be helpful for you to create GIF collages. If you find this post helpful, please do share this post with others. By the way, If you're looking for a site that has not only free GIF collage features, but also editing features, then no need to look for more. FlexClip might be the one for you! Give it a try!