Summary: Want to convert FLAC to MP3 format so that it can be compatible with more device? Here we'll show you several easy and effective ways to convert FLAC to mp3 online.
FLAC is a well-known free audio compression code, and its most outstanding feature is lossless compression. Unlike other lossy compression codings such as MP3 and AAC, it will not destroy any original audio information, so it can restore the sound quality of music discs. FLAC is free and supports most operating systems, including Windows, Linux, BSD, Solaris, IRIX, AIX, etc.
But the FLAC format also has some disadvantages that not be neglected. FLAC is just a lossless audio encoding, it does not contain lossy compression. So when you need a small volume lossy encoded audio file or your device is not compatible with FLAC, you will still need MP3, AAC, Ogg Vorbis, and other encodings. In addition, FLAC does not support any copyright protection methods, and it is futile to try to protect FLAC files by yourself.
Also Read: 5 Free Ways to Download YouTube Videos Online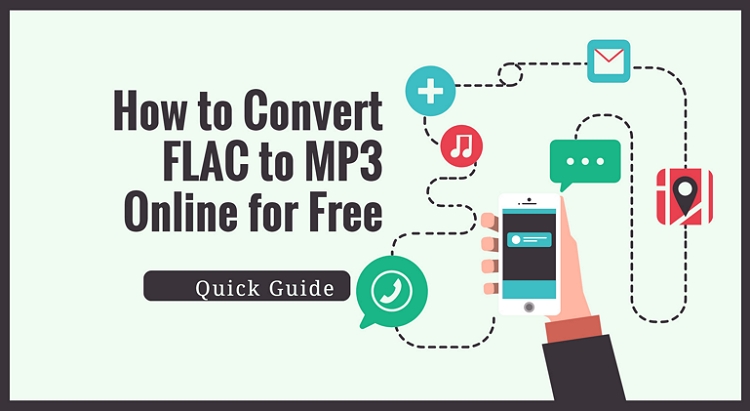 Image board: How to Convert FLAC to MP3 Online