Question: Making a slideshow with edited pictures. Once I edit a photo in Photos and then export to iMovie, it reverts to the original version of the photo. How can I make it stop doing that?
- A User from Discussions.Apple
Answer: We don't know why iMovie would revert photos to the original version, but we certainly know that this bug is tedious. iMovie doesn't only remove all your edits, but also revert your photo to the original format. The issue of iMovie reverting photos to the original version wastes you lots of time.
This issue was discovered in 2020. Sadly, almost 3 years passed, there are no official solutions. Thanks to talented pals in Apple Discussions, the fixes they provided may be helpful. Please try them one by one.
Must Read: Best Slideshow Makers in 2023 >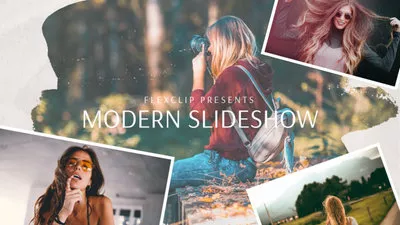 Brush Minimalist Life Slideshow
Family Memories Slideshow
Fix 1. Export to Desktop
It is convenient to edit photos on the Photos app and use them directly on iMovie. If you are encountering iMovie reverting photos back to the original version, then we suggest you take a different path.
After editing, save the photos and export the photos to the desktop first. The drag and drop those photos to iMovie timeline. There is a big chance that you will no longer encounter iMovie reverts photos back to the original version.
Fix 2. Export from iMovie
You might not notice, when you created a new iMovie project, there is an option that allows you to import from Photos. Do go to the sidebar and use this option. This might prevent the issue of iMovie reverts photos back to the original version.
Fix 3. Delete Preferences
iMovie preferences you set up may be the cause of photos reverting to the original issues. This is a quite safe procedure. It will not cause data loss or disruption of your project.
To remove preferences, follow the steps below.
Step 1
Open iMovie. Hold down the Option and Command keys. Select Delete preferences in the box.
Step 2
iMovie will open in a new library. Reopen the old library to get back to your projects.
Fix 4. Update to the Latest Mac OS
This may sound too simple and we don't know when updating to the latest Mac OS will work. Many people are contacting Apple Team and hopefully a latest OS update may fix this issue.
Fix 5. Use Another Video Editor
If the problem still exists, the most direct solution is to abandon iMovie and use another video editor. There are tons of video editors just as good as iMovie.
FlexClip is one of the best video editors to go. First, it is a free online video editor, you don't have to download anything to your Mac computer. Secondly, FlexClip has every tool that iMovie has, for example, trimming, filters, PIP, changing speed. Your creativity will sparkle. What's better, you have access to millions of special effects, videos, photos and thousands of templates for you to get started easily. Use FlexClip to create stunning clips!
FlexClip Overview
The Bottom Line
That's all for how to fix iMovie reverts photos to the original version. If you find this post helpful, please do share it so that others may benefit from it. More solutions? Do contact us via Facebook.