Nowadays, video content has shown to be an effective way to interact with other people on various social media platforms to get new Facebook fans, Twitter followers or boost your brand as a business. However, hiring a professional video editor to produce excellent content for you may not be an option if you are just starting out as an influencer or a business owner. It would cost you a considerable amount of money per video content. But fret not because everyone nowadays is walking around with a smartphone in their pocket capable of recording, editing, and posting videos easily. You'll never have to worry about whether to hire a video editor for you because you can do it yourself!
What is a DIY video
What exactly is a DIY video? To put it simply, it stems from the acronym DIY, which stands for do it yourself. You can see loads of DIY videos online, and if you want to start as a DIY video blogger, there are loads of themes you can choose from.
After giving you a glimpse of what DIY video is, we believe it is safe to say that you should start producing your own video content as an influencer or a brand. To get you started, here's a step-by-step guide on how to make your own videos that can help you boost your social media and your business
How to make your own DIY video
Planning ahead of time for your video content can assist you in avoiding wasting valuable time. It is critical to plan out when and where you will shoot your video and how will you divide your film into sections to provide your audience with more instructional and helpful stuff about your selected concept? It is also necessary to prepare your script so that your video is not too long, which would bore your viewers.
Visual storyboards are commonly used by filmmakers to help them map out the scenes they need to shoot. Utilizing this kind of approach will allow you to complete your content more efficiently.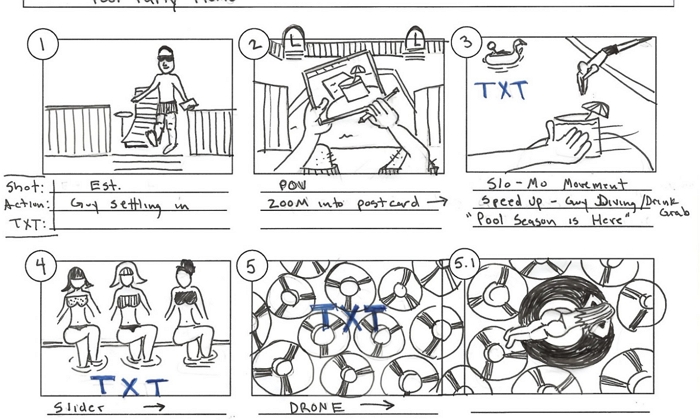 Image Board: Plan ahead
When you've finished filming all of the scenes needed for your content, you can instantly edit them using an online editing tool like FlexClip. You don't need to be experienced since FlexClip has simplified DIY video editing for you.
Step 1
Simply drag and drop all of your videos into the Media section and arrange them as you see fit on your storyboard.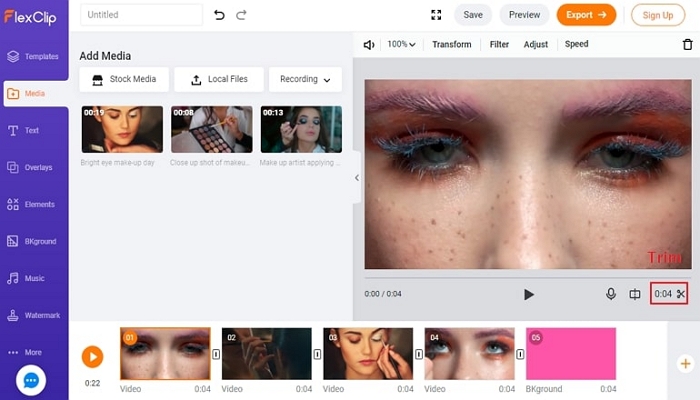 Image Board: How to Make a DIY Video - Step 1
Step 2
Trim the unwanted clips from your video using the Trim icon to keep your video on track with the storyboard and shorten the run the length of your video (if necessary).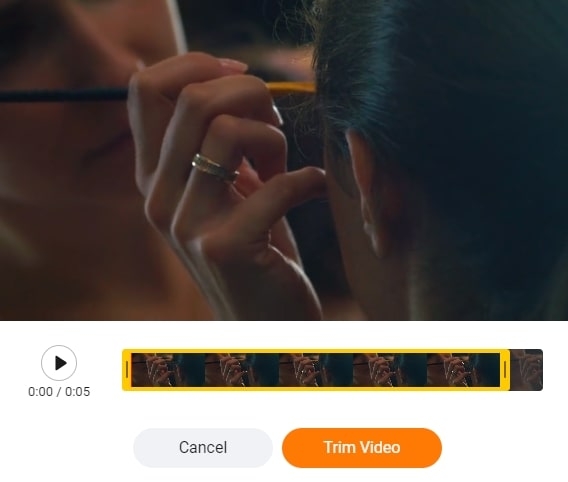 Image Board: How to Make a DIY Video - Step 2
Step 3
To add special effects to your video to make it more visually appealing, click on Elements to
add filters
,
transitions
, pictures, and so on.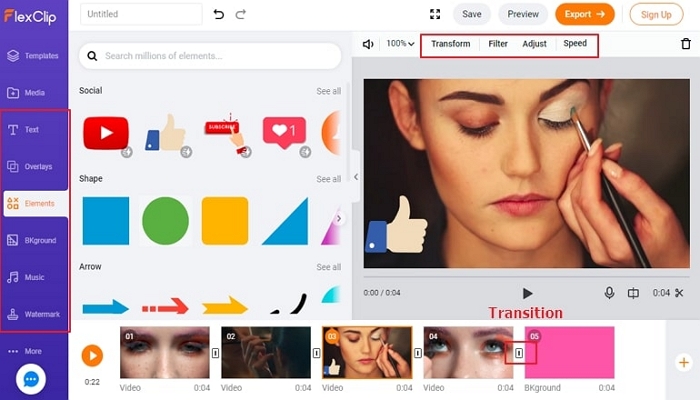 Image Board: How to Make a DIY Video - Step 3
Step 4
Your raw video may have already included audio when you recorded it, but to add audio to your video, click on the Record icon to add narration to your content to make it more interactive.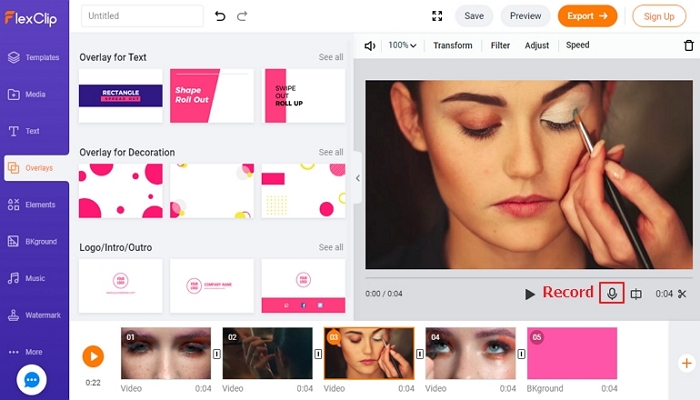 Image Board: How to Make a DIY Video - Step 4
After you've finished editing your video, you can save it to your device or post it directly on social media in full HD.
Bottom line
With the help of this article, you will undoubtedly be persuaded to produce your own DIY film without the need for professional assistance, which would cost you a lot of money. With the aid of FlexClip, you may enhance your editing abilities and generate more excellent quality material like expert video editors as you begin your DIY video. So, what are you holding out for? Give FlexClip a shot and tell your friends about it to get them started as well!