Nicknames and avatars define our online identities. On Discord, you can customize your presence by changing your avatar for each server you join, but the profile picture would remain the same. Therefore, an eye-catching profile picture is necessary to speak to your personality. In this article, we will introduce three Discord avatar makers that help you create stunning avatars online. Let's check it right now!
1.Use Fan-made Discord Avatar Maker Online
Pros: Easy to use; free
Cons: It's easy to cross the same Discord avatar.
If you prefer the Discord default avatar style and wish to give it some personality, this fan-made Discord avatar maker is a nice option for you. This tool is free to use with many customization options, including animations. You can use it for profile pictures or sever avatar creation. Let's see how it works right now.
Step 2
Next select a background color for your icon.
Select a Background Color of Your Icon
Step 3
Customize your body color for your Discord avatar.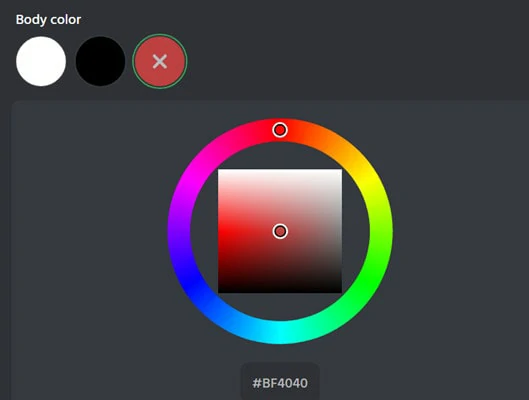 Select a Body Color of Your Icon
Step 4
Select a body shape and eye icon to give your Discord avatar more personality.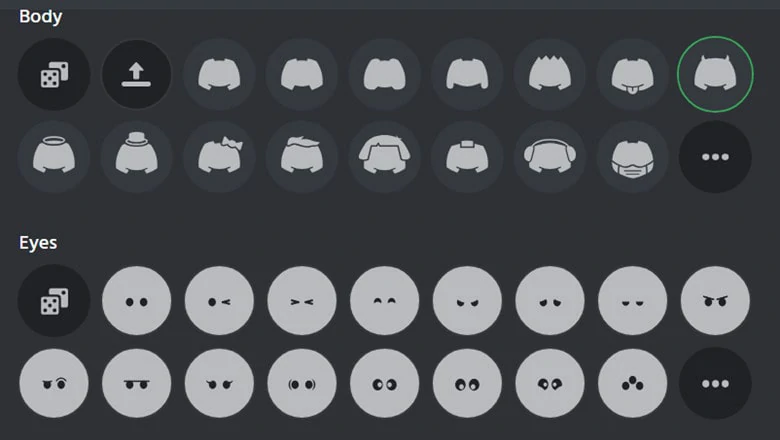 Choose a Body and Eye Shape for Your Avatar
Step 5
Once you're satisfied with your logo, tap on the gear icon to choose the image size. Then click on the Download button and your logo will be saved in PNG automatically.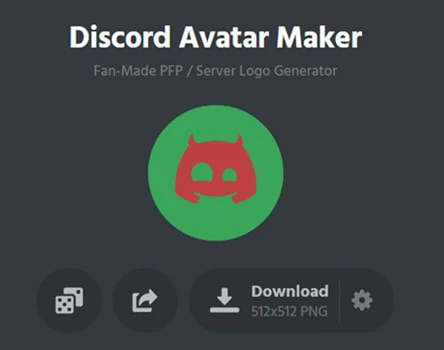 Download Your Discord Avatar to Computer
2.Use Professional and Free AI Art Generator Online
Pros: Free to generate avatars; versatile styles to choose from;PNG and GIF are available
Cons: Currently unable to generate avatars from photo
There are numerous online avatar editors that can help you create custom Discord avatar and FlexClip is a reliable one you can rely on. As an AI art generator, FlexClip turns your creative ideas into an unique Discord avatar with various styles to choose from. Besides, it's easy-to-use and packed with multiple editing tools, allowing to edit avatar profile pictures with ease. You can create Discord avatar in PNG or GIF using this free tool. Follow the steps below to learn how to use this tool.
Step 1
Click on Create a Video below to enter FlexClip's editor page.
Step 2
Move to the Tools panel and choose the AI Image Generator option. A new interface will pop up where you can type in your prompts, choose the style you like and pick the wanted ratio.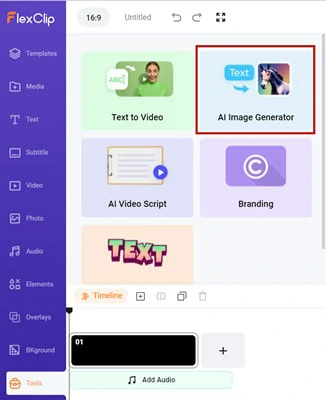 Find the AI Image Generator Tool
Step 3
Hit the Generate Now icon and two results will appear on the screen. You can hit the Regenerate icon to get as many pictures as you want.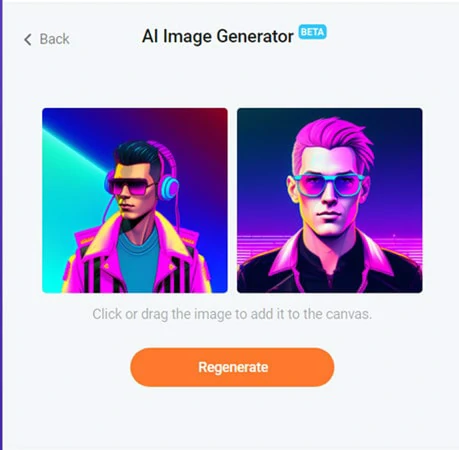 Regenerate to Get More Options
Step 4
When it's finished, download your favorite picture to computer as PNG. Or make more edits like adding text and then export the picture as GIF.
3.Use Your Selfie to Create A Discord Avatar Online
Pros: Generate avatar from photo; support ready-made avatar templates
Cons: The fee is a little expensive; glitch sometime occurs
Want to make an avatar that looks like you? Fotor's avatar maker allows you to turn photos into avatars. It requires you to upload 4-15 pictures and hit Generate icon, this avatar maker will use AI algorithms to analyze your frame and transform it into a realistic avatar within seconds. Besides, there are tons of ready-made avatars with different styles and themes to choose from. With just a few clicks, you can create a unique and attractive avatar in no time! Here is how it works.
Step 1
Move to Fotor's avatar maker page and go to "Templates" > "Avatar" to choose your favorate avatar template from its massive library.
Step 2
You have totally control over how your avatar looks. Change the appearance, colors, decorations, backgrounds, and more of your avatar.
Step 3
Once you complete your avatar creation, click on the Download button to export your avatar to your computer.
Create Discord from Photos with Fotor
How to Apply Your New Avatar
With a new avatar on your computer, it's time to give your Discord account a fresh look now. Follow these steps to apply your new Discord avatar.
Step 1
Launch the Discord app on your computer or open the web page.
Step 2
Find the gear icon at the bottom of the conversational panel and you'll be navigated to account settings.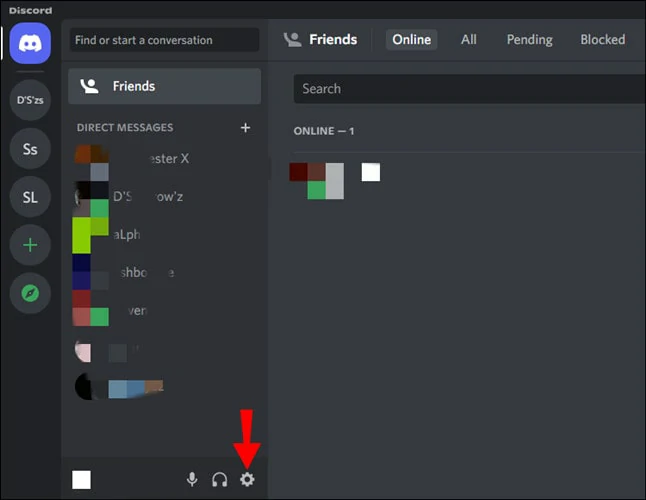 Find the Settings Icon on Your Discord Account
Step 3
Press the "Edit User Profile" button and click "Change Avatar" or your current icon in the profile preview.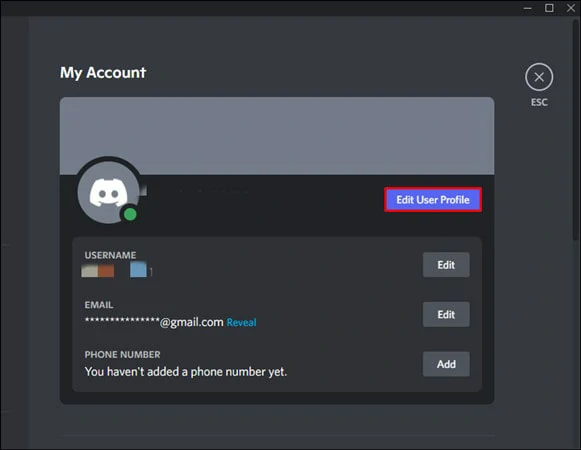 Enter the Page for Changing Profile Icon
Step 4
Hit "Upload Image" to upload the avatar you just made, or click the GIF option to select a gif available on Discord.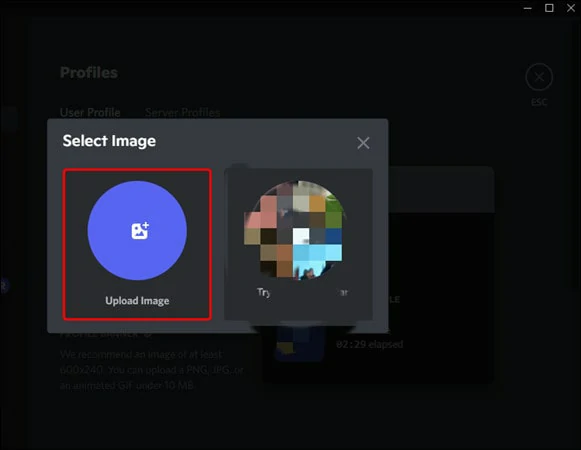 Upload Your New Avatar Image to Discord
Step 5
Discord will help you crop and resize the picture using the "Slider" below the picture. For a suitable avatar photo, just hit the Apply icon.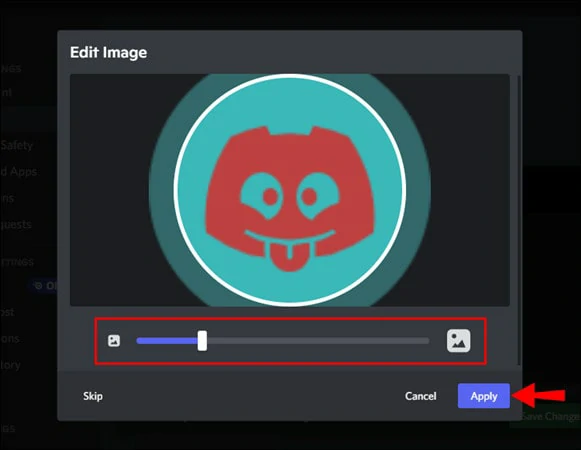 Resize Your Discord Avatar Image
Step 6
Click on Save Changes to complete the process and now you can see the new avatar.
Frequently Asked Questions About Discord Avatar
1.What are the size limits and accepted file formats for all sever avatars?
Accepted avatar formats are PNG, JPG and GIFs and the maximum file size is 8 MB.
2.Can I edit avatar files after uploaded them?
Discord allows you to crop and center your PNG, JPG and GIFs files after you uploaded them.
3.Is there a limit to the number of custom avatar severs I can have?
Actually, the answer is No. But you're limited to the number of severs you can join. Nitro users can join severs up to 200.
4.Can I have more than one avatar in a sever?
At present, you can only set one avatar per one sever.
5.Do sever owners or admins have the right to change my sever avatar?
No, sever owners and admins do not have the ability to change a member's avatar or reset it to the primary one.
The Bottom Line
Making a stunning Discord avatar is easy with the help of a right Discord avatar maker. This blog includes three methods to create Discord avatar using different sources. Simply pick your favorite way and generate your unique avatar right now.