Congrats! You've finally finished your latest book that took you months or even years of painstaking efforts. Now, before your books hit the shelf, the next big thing is to promote the upcoming books for the target readers.
Although professional studios offer full package services for making a book trailer, the astronomical cost often proves impractical and time-consuming to most writers.
So, in this post, we offer you viable alternatives to using free book trailer templates of FlexClip, a feature-packed & free online video maker, to easily and quickly create professional and gripping book trailers with simple clicks. Let's dive in now.
Romantic Book Trailer
Here's what you'll learn:
Approach Book Trailers in the Right Way
The purpose of making a book trailer is to arouse readers' attention and introduce the setting, characters, and conflict of the story, and most importantly inform readers when and where to purchase your books.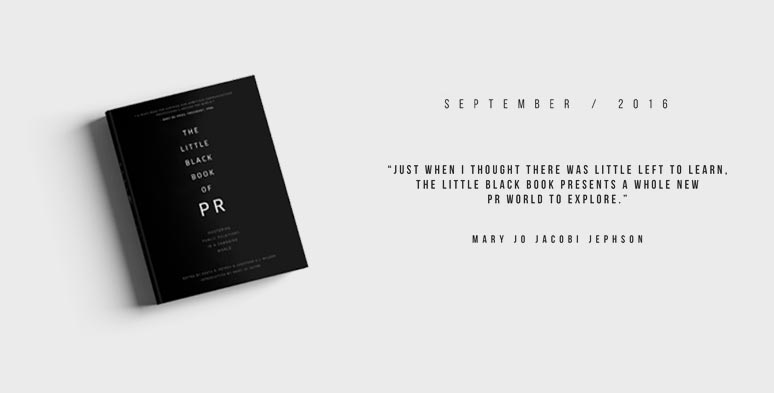 Approach book trailers in a correct strategy
So, to make a winning book trailer, you need to take the correct strategies by considering the following issues:
Who are your target readers? Think about the genre of your book, such as history, romance, travelogue or science-fiction, crime, etc. Then later match the color, music, and tone of your book trailer with the corresponding book for the target reader.
Spice up book trailer with a nice hook
. Just as a
movie trailer
, a riveting book trailer needs a hook, whether it is a crisis to be solved, a series flashback, eye-catching intro, or your special audio narration, having a well-designed hook works best to get readers' attention.
Gather important assets for book trailers
. As the author, you can
record voiceovers
by iPhone's voice memo to introduce the book. Or use a phone or camera to photograph the cover of your book or shoot clips as you leaf through the book. These audio, videos, and images will be valuable assets for editing book trailers later.
You do need a script. Unless you want to create a cheesy book trailer, it's highly advisable to write a script for your book trailer to be logical and well-organized.
Think about the host of book trailers
. Book trailers are essentially video ads. So, think about where your readers often hang out? YouTube, Facebook, Twitter, or Reddit, or other platforms. So, you know which aspect ratio of your book trailer should be and where to post your book trailer later.
Check top 7 video ads makers
.
Use FlexClip's Free Book Trailer Templates to Make Book Trailers
Undoubtedly, you are a pro writer, but you may be a computer novice for video editing. With an intuitive storyboard mode for editing and designer-made free book trailer templates, FlexClip offers you an easy way to create studio-like book trailers in minutes.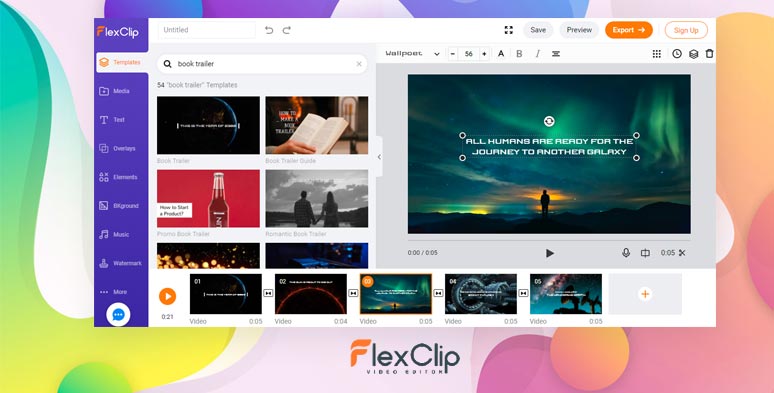 Make book trailers by FlexClip's free book trailer templates
Not to mentions awful lots of handy video tools like text animation, vast royalty-free stock assets. Since FlexClip is a feature-rich in-browser video editor, no plugin and software are to download. Extremely convenient, isn't it?
Step 1
Access FlexClip's Online Video Editor
As you enter the FlexClip video editor, you can customize the aspect ratio for your book trailer. If you decide to post it to YouTube, 16:9 works best. For Instagram and Facebook, 4:5 are the best dimension that is compatible across platforms.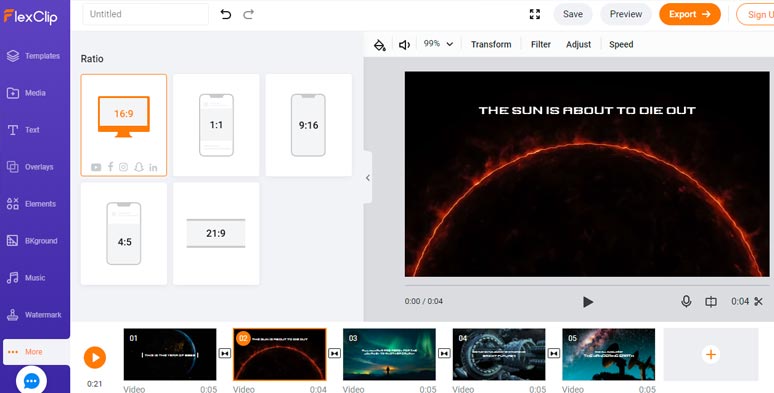 Customize the aspect ratio for your book trailer
Step 2
Select a Read-made Free Book Trailer Template to Start with
Head to "Templates" and enter keywords "book trailer" and select a design-made free template and apply it to the storyboard. All the premade free book trailer templates are fully customizable for the font, animation of the text, color scheme, video filter, video transition, etc. Just feel free to play with it.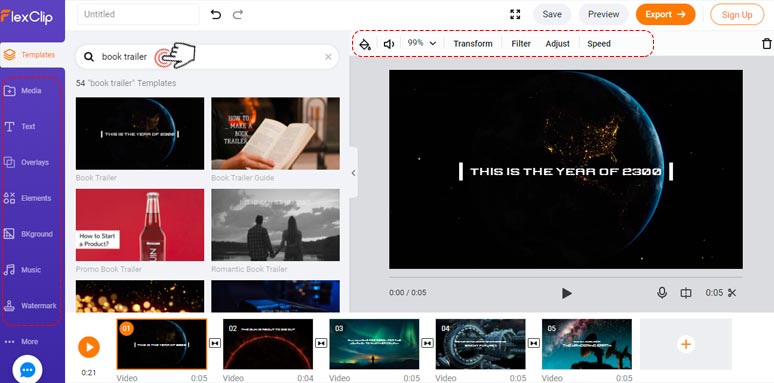 Select a premade free book trailer template for editing
Step 2
Upload Your Assets or Use FlexClip's Stock Assets
You can upload images, video clips, or audio to FlexClip's media library for customization or browse through millions of HD royalty-free videos, photos, and music for your use, which saves you tons of time and money for hiring a professional camera crew. You can add your assets chronically or create suspense by your twist. It's all up to you.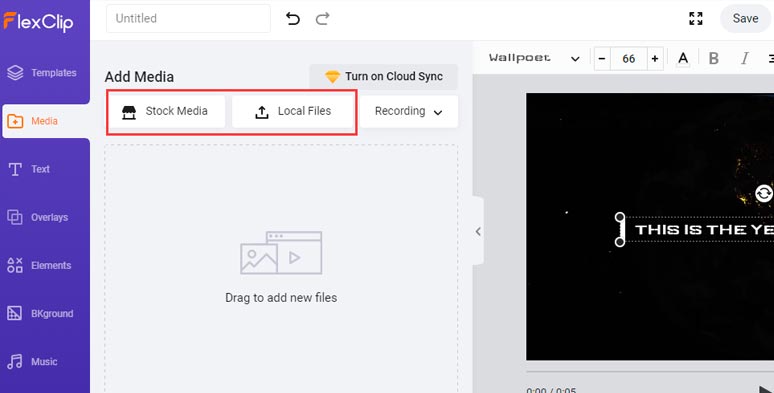 Upload prepared book trailer assets or explore vast stock assets of FlexClip
Step 4
Add Text Animations to Highlight the Story Theme
In addition to classic static and dynamic texts, it's advisable to scroll down to select featured texts like profile text combination, speech bubbles, quotes, call-out title to add author's information and classic quotes of your book and overall create the epic book trailer.

Use drop-down slider to select and add text animations to the book trailer
Step 5
Add Voiceovers or Music to Book Trailers
You can use an external mic to record audio narration to each storyboard or explore FlexClip's thousands of license-free music and match your book trailer with the right tone. Trimmers can help you easily trim the audio to your needs.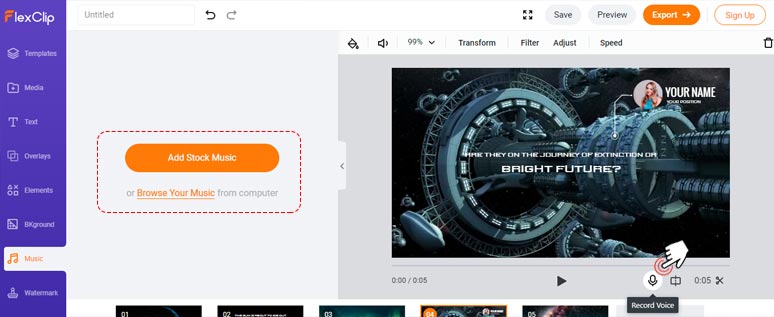 Record voiceovers or add music to your book trailer
Step 6
Add an Outro for Call-to-Action
Again hover out to "Templates" and enter the keyword "outro" and select a free outro template and upload your logo, book's cover and leave crucial information as to when and where your book trailers will be available, or your website address. This step is vital for marketing.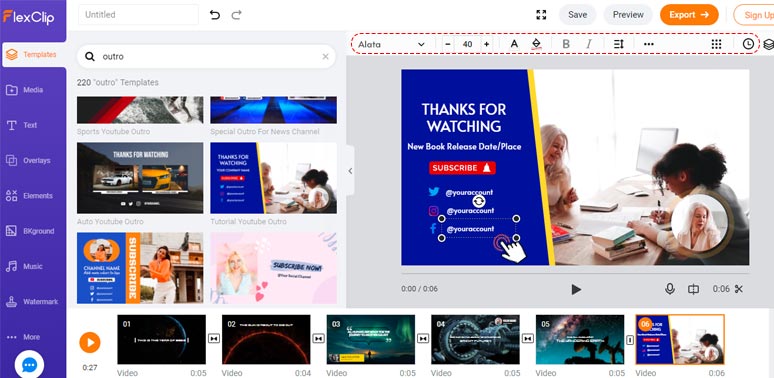 Use premade outro templates to add call-to-action information to book trailer
Of course, you may also use free intro templates to add an intro to your book trailer to hook the readers.
Step 7
Preview, Export, and Share
Done with the editing. Preview the entire book trailer and export the video to your local computer or directly share it to YouTube, or Dropbox with one click. You can even save your book trailer as GIF.
Get Inspired by Great Book Trailer Examples
As a bonus, we also handpicked a couple of great samples of book trailers. Hopefully, you can get inspired for making yours.
We Are Here to Stay by Susan Kuklin
We Are Here to Stay—sample book trailer
In this textbook example of a book trailer, Susan Kuklin, the author of the book "We Are Here to Stay", explained how her book came into being and introduced the main storyline of nine young adults who struggled to live as illegal immigrants in the United States in a sympathetic tone. Pay attention to how text animations, images of the book cover, different people's audio narration, and other video clips, music work together to highlight the theme and hook the audience to read her book.
Red Queen by Victoria Aveyard
Red Queen—fictional book trailer example
This 59-second yet cinematic book trailer proceeds with dramatic audio narration. The sound effects of thunder and lightning, blood-stained hands, tiara, and description of ruling gods and ordinary people skillfully give you some clue of the the social class of the novel yet leaves readers with a big hook to find out themselves.
Allies by Alan Gratz
Allies—a historical book trailer example
In this book trailer, the well-dressed author Alan Gratz passionately shares the story of some of his 7 main characters in the D-day, beginning of the end of World War II. Learn how to make a teaser trailer.
The use of clips of the documentary films, actual actor's play, and battlefield sound effects highlight the theme so masterfully and engage with the readers to discover the unusual teamwork and heroism in the war against Nazism.
If you are shy with the camera, please feel free to use the voice-over feature of FlexClip to record your audio narration to connect with the viewers.
Final Thoughts
Like a movie trailer, making a captivating book trailer is a proven way to promote upcoming books. With FlexClip book trailer maker, you can make compelling and professional book trailers in minutes without breaking your bank. Hopefully, you find our post and advice helpful. So, start making your first book trailer by FlexClip now.