Stop sending those birthday GIFs that have been used for millions of times to your friends or families. Follow this quick guide to make a birthday GIF in seconds!
You can download any birthday GIFs online and send to others. However, some people deserve more than just a birthday GIF that has been used many times on their special day. Now, make a birthday GIF for ones that you care and love.
Creating a birthday GIF from photos or videos with the birthday person's name and music is not complicated. Turn to FlexClip now! It provides you numerous birthday GIF templates and editing tools to deliver all your birthday wishes. Click on the Create Birthday GIF button to get started.
Also Read: Best Birthday Wishes Video Makers You Can't Miss >
Birthday GIF Templates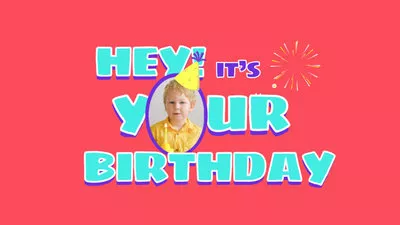 Birthday Wishes Intro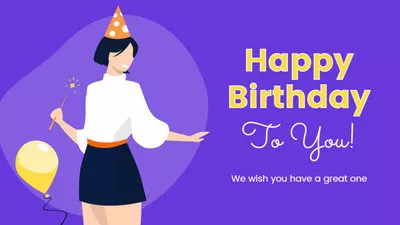 Happy Birthday Wishes Cartoon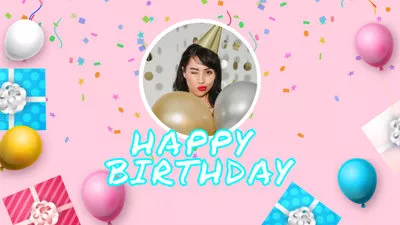 Birthday Timer Countdown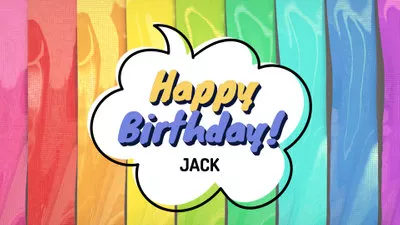 Birthday Greeting For Classmate
How to Create a Birthday GIF with Name and Music
Now click the button below and follow us to make a happy birthday GIF with name and music in clicks.
Step 1 Add Photo/Video
Once you enter the editing page, drag and drop your videos and photos to the Media section. Find a good background and then apply your photos or videos to the Timeline using the Picture in Picture button. Or you can simply go to the Templates section to pick one you like and start customizing directly.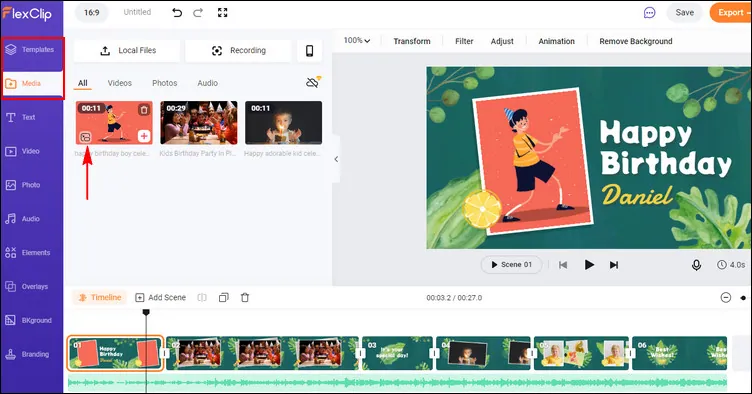 Create Birthday GIFs - Add to Timeline
FlexClip also provides you extensive library of photos, videos, and GIF resources. Go to the Photo or Video to find the resource you like. They are all free to use!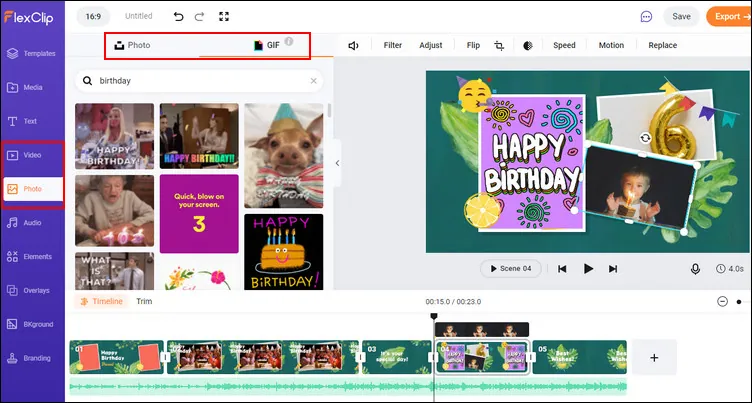 Create Birthday GIFs - Media Resources
Step 2 Personalize Your Happy Birthday GIF
Add the birthday person's name and your sincere wishes to the video. There are 20+ dynamic text and hundreds of fonts you can choose from.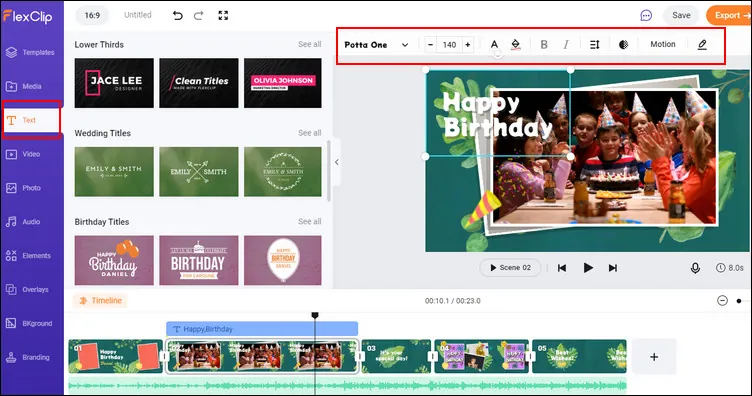 Create Birthday GIFs - Add Text
To spice up your birthday GIF, you can add some music. Both music files on your computer and music on the stock library will do! You can even add voice-over to the birthday GIF.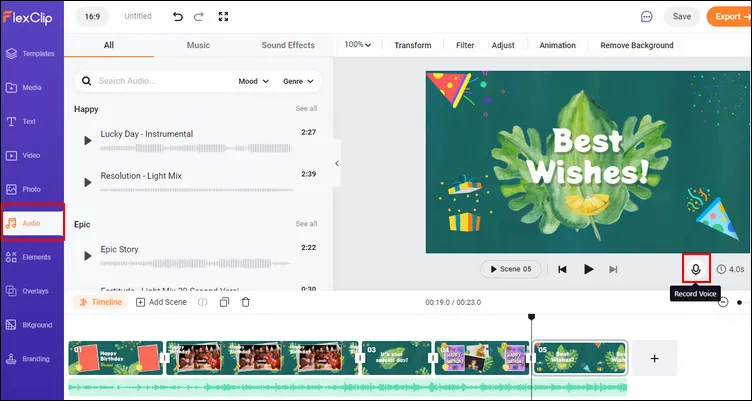 Create Birthday GIFs - Add Music
If necessary, make other edits! You can use FlexClip to add filters, change speed and more.
Step 3 Download the Birthday GIF
That's it! Click "Export", select GIF as export format. You can get the birthday GIF on your computer in seconds.
Why Use FlexClip to Create a Birthday GIF?
Numerous Birthday GIF Templates & Media Resources
You have access to all FlexClip's birthday GIF templates and media resources. Get excellent ideas and then use those resources for free!
In FlexClip, you can make any edits in several clicks. For newbies, you can catch up with this online editor quite easily. As for the experienced, its powerful features can realize all your ideas.
You can have the birthday GIF you created in several seconds! No endless wait.
Final Words
Hopefully, you have already finished creating a birthday GIF. By the way, FlexClip also helps you create interesting memes, and videos for Instagram, YouTube, Facebook. Remember to give it a try! If you find this post helpful, please do share this post with others.