The number of social media users is constantly increasing and the phenomenon also brings many business opportunities, be it for brand owners or celebrities. With the rise of AI technology, there are many AI tools on the market that help us with social media creation, management, marketing, advertisement and more, especially saving your time and freeing you up if you're simultaneously running several accounts. In this article, we've gathered 5 AI social media tools aimed at different use cases to make your work easy. Let's dive in right now!
1.FlexClip
FlexClip is a tool that enables you to create social media videos at the click of a button. As an AI video editor, it includes a full set of AI editing tools like text-to-speech, text-to-image, text-to-video and more, allowing you to create stunning videos effortlessly. Moreover, its extensive royalty-free media stock and designer-made template library are bonuses for content creators to unleash creativity without copyright issues. Thanks to its platform connection feature, you can directly upload your creation to YouTube, TikTok, Google Drive and more to wow your audience.
No matter you're a beginner stepping into social media or a social media celebrity who wants to generate content to sand out, FlexClip is always the best option for you, regardless of your editing experience.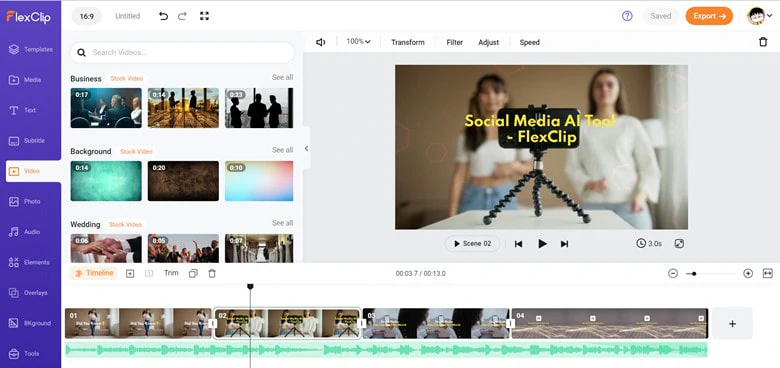 AI Tools for Social Media - FlexClip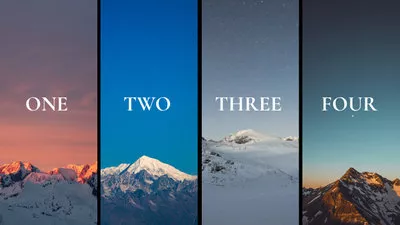 Travel Memories Slideshow Youtube Video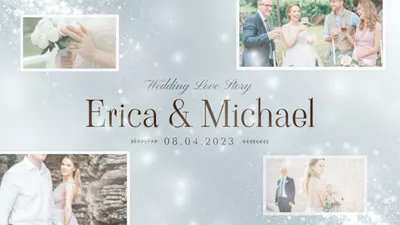 Wedding Save The Date Photo Collection Slideshow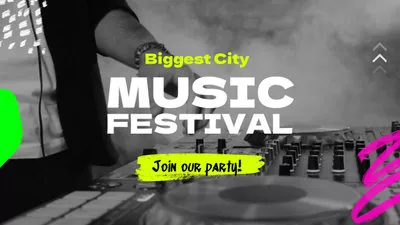 City Music Festival Party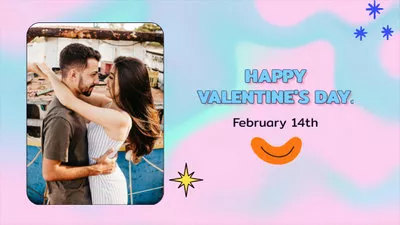 Cute And Fun Valentines Day Collage Slideshow
Key Features of FlexClip
A full set of AI tools to simplify your creation process.
Millions of royalty-free resources including videos, photos, audios and
templates
at your disposal.
Directly upload to social media platforms like YouTube and TikTok.
Pricing:
FlexClip is free to use. But if you want to unlock advanced features or meet the resources maximum, you need to upgrade to $9.99 per month.
2.Phrasee
For marketers, putting the right message in front of the right person at the right time is crucial to drive engagement and increase revenue. Here Phrasee is to help you optimize social media advertising. Firstly, it uses unique AI algorithms to send out natural-sounding notifications, emails and SMS to attract customers to buy your products. After that, Phrasee will analyze the data from past marketing assets, including social media content, emails and other online posts to show you the weak or strong copy-related aspects of past ads. What's more, you can monitor the sendouts' performance in real time by checking automated language insights and performance reporting.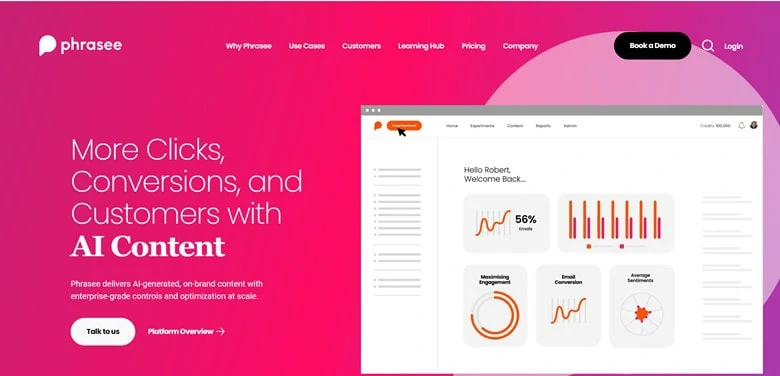 AI Tools for Social Media - Phrasee
Key Features of Phrasee
It uses AI technology to generate messages in your brand's unique tone and voice.
Extensive data analytics, including predictions on the best outcome, various tests of the prospective copies and beyond.
Optimize your marketing with automated language insights and performance reporting.
Pricing
The basic plan is $500 per month.
3.ChatGPT
If you haven't heard of ChatGPT, you must have live in outer space. The hottest topic in 2023, ChatGPT, is a natural language processing tool driven by AI technology that allows you to have human-like conversations with the chatbot. The language model is able to answer questions and work as an assistant in writing emails, code and articles. Apart from that, it's a platform to learn new things with the overall information via a click operation. Therefore, you can utilize this social media tool to write scripts, posts and even long articles of your social media content. One thing you need to note is that sometimes ChatGPT may lie to you so make sure you fact-check your writing.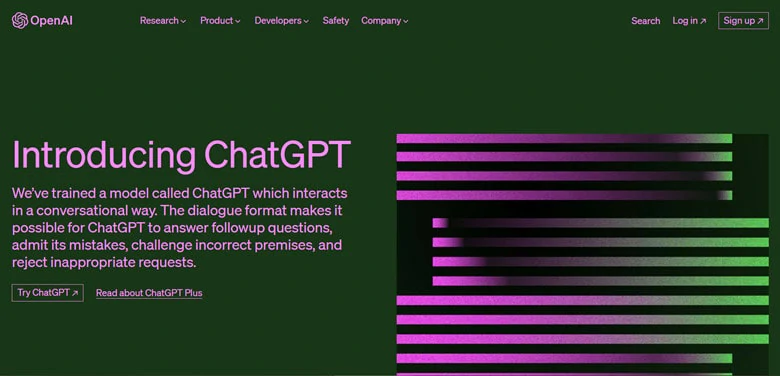 AI Tools for Social Media - ChatGPT
Key Features of ChatGPT
An advanced chatbot to imitate human-like conversations.
A flexible social media content creator to generate ideas, posts and even long articles.
Free platform for social media creators to splash creativity.
Pricing:
ChatGPT is free to use like for coding and writing. But there is also a paid option that offers extra perks of a cost of $20/month.
4.Lately
Lately is a platform driven by AI technology to repurpose long-form content into social media posts. It grabs from your existing long-form blogs, podcasts and webinars via URL and turns them into engaging social media posts. All you need to do is submit an existing URL and Lately will automatically create ideas for you. Here adding campaign information and hashtags is also available to make your social media posts extinguishable. In addition to a content generator, it works as a marketing tools that analyzes the metrics of your page to recommend the best posting times for better performance.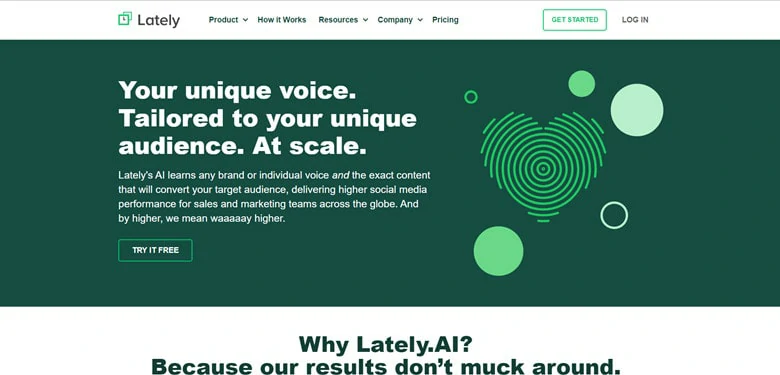 AI Tools for Social Media - Lately
Key Features of Lately
Marketing tool to help you improve post engagement.
Turn your long-form content into engaging posts.
Customization of hashtags and campaign information.
Pricing:
Lately offers three different plans. The Starter plan costs $99/month and the Pro version is $179/month.
5.Flick
Flick is an all-in-one platform that enables you to create Instagram content faster at scale. On its official website, it claims that by using this tool, users can craft content 10x faster than before. In fact, it does so. Firstly, it includes an AI social assistant feature that helps you speed up for content writing, brainstorming and planning process for social media. So you don't need to spend hours coming up with content ideas as your AI assistant can instantly generate original content based on the keyword you entered. Well, congratulations! It sounds like you had a perfect personal assistant at your service without the need to rest. Besides, reaching more people will not be a headache for Instagram creators anymore since various tailored hashtags are at your disposal in a click operation. Finally, data analytics, training and tip suggestions are provided to help you level up.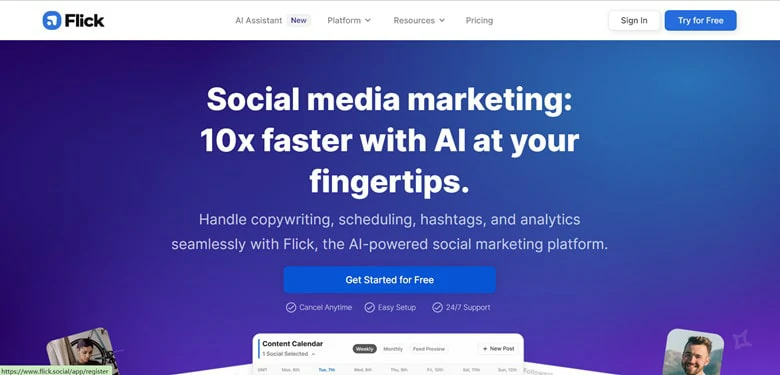 AI Tools for Social Media - Flick
Key Features of Flick
Extend your viewer range with various tailored hashtags.
Instagram analytics capabilities.
Able to schedule the best time to post your Instagram
Pricing:
The solo version is $11 per month; Pro account is $24/M; Agency service is $55/M.
The Bottom Line
AI technology makes our lives better and the network life is the same. In this article, we've taken you through the 5 best AI tools for social media creation, marketing and management. Now it's your turn to pick your the favorite one and boost your efficiency in clicks.