Struggling to find a good text to image generator? Relax! Check this guide recommending you 8 best AI text to image generators and see which is the best to go. Let's dive in.
You may haven't noticed, but AI is around us to make our life easier than ever. It is powerful now, but it never stopped evolving. The latest development enables AI to generate a picture for you from texts.
To create accurate and creative pictures, AI is trained on millions of images with captions describing the image in words to learn the relationships between the words and the elements in pictures. Once you input a query, the network will analyze the word and create a low-resolution image, then add more details to it. Eventually, you get a high-resolution, original, realistic picture.
After understanding how AI works to create a picture from text, you might wonder, which AI text to image generators to go. After all, not all text to image generators are integrated with good API.
No need to make comparisons. Here is a list of 8 best AI text to image generators to try in 2023. Check it out.
Can't Miss: Best Slideshow Video Makers to Try >
Best 8 AI Text to Image Generators to Try in 2023
Presentation Video Templates You Might Love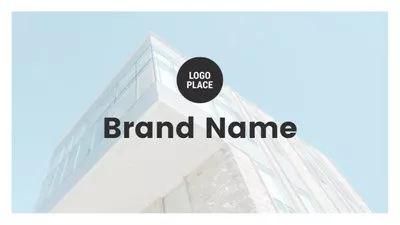 Infographic Presentation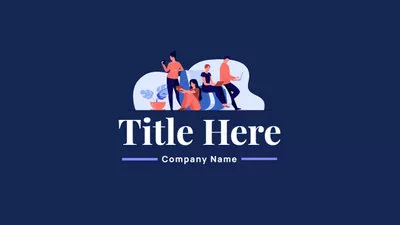 Animated Presentation
Best 8 AI Text to Image Generators to Try in 2023
Top 1. FlexClip
FlexClip is one of the best AI image generators to go so far. It uses many advanced models like Stable Diffusion, Dall-E to make sure the generated images are original and in high quality. Moreover, you can select from 17 image styles and 3 aspect ratios. That's to say, you can always generate a picture that meets your needs.
Out of inspiration, or don't know how to write a nice text-to-image prompt? Try FlexClip's prompt examples and let magic happen.
You can always regenerate the AI image until you found a rather satisfying one. Directly download or use the AI image to create an AI video!
AI Text to Image Generator - FlexClip
Top 2. Hypotenuse
Hypotenuse AI integrates models that have been trained by millions of images on the web and guided by professional artists and designers. You can generate a captivating picture for your article or webpage to fully express yourself.
All pictures generated from your texts will be special. Even though no AI services can guarantee you the uniqueness of the pictures, the more detailed description you give, the more likely your results will be unique. The creation process takes less than 2 minutes.
The shortcoming is quite obvious. Hypotenuse is not good at creating faces. Their team is working on that.
AI Text to Image Generator - Hypotenuse
3. DeepAI
DeepAI is an AI art generator that creates an image from scratch from a text description. The results are accurate and creative. The best part of using DeepAI is that you can choose the style of the picture. Even though lots of styles are for subscribers, you still have many styles to choose from. You can also choose the shape of the images.
By default, DeepAI returns 4 images as a result of your query. You can pick the best picture that meets your needs.
The tedious ads in the interface may bother you if you decide to use DeepAI. Besides, you need tokens to use it. That means it is not completely free.
AI Text to Image Generator - DeepAI
4. Canva
Canva has been a renowned graphic design tool for years. It has helped millions of users to create images. Now, Canva can visualize your idea in several clicks. Simply input any words, your ideas will be transformed into beautiful images.
Like DeepAI, Canva allows you to experiment with different styles and aspect ratios. The style options like Watercolor, Filmic, Neon, Color Pencil, and Retrowave will always stun you.
Lots of tools are available to enhance AI images, for example, photo effects, filters, stickers. Start the creation now with Canva!
AI Text to Image Generator - Canva
5. Fotor
Fotor is another photo editor that supports generating photos from texts. Whether you'd like to create pictures in 3D, realistic, old painting, cartoon, illustration or cyberpunk style, this text to picture generator is surely helpful.
What we like most about Fotor's AI text to image generator is that it offers you lots of hints and tips to give proper queries. Even though lots of AI text to image generators are powerful, the proper query is crucial to the final results. That's why those tips are thoughtful.
Fotor doesn't only support turning your text to images, but also support creating a new picture from an old one. Bring something new to your old pictures!
AI Text to Image Generator - Fotor
6. Dezgo
Dezgo is a free online AI text to image generator that gives you lots of customization options. Yes, it can quickly generate a picture from texts, just like other text to image generators do. Besides giving queries, you can try several AI models, select the resolutions for the images, add a negative prompt, or even select how much the AI tries to fit the prompt.
Dezgo also supports creating images from images. Input a prompt, upload an image, then choose how strongly the original image should be altered, you will see a similar picture in seconds.
AI Text to Image Generator - Dezgo
7. Veed
Veed, an online video editor, incorporated AI text to image generator so that its users can have more media resources for their videos. Input any queries, select the right resolution, there you go, an image is there for you. If you are not satisfied with the results, you can always change the queries and generate another one.
You can download the generated images to your desktop directly, or use them for your videos. In its video editor, you can add some animations, filters to enrich the picture.
AI Text to Image Generator - Veed
8. Simplified
Simplified is a multi-function tool for your social media. As a text to image generator, it is extremely simple to use. Input text prompts, use Dall-E or Diffusion model, tell it what your blog is about, then choose a style. Duang! A picture tailored for you is there! The results are good.
Besides working as a text to image generator, it can also help you generate blog posts, create videos for social media, or publish posts as scheduled. Please be noted that removing watermark requires subscription.
AI Text to Image Generator - Simplified
The Bottom Line
With the above 8 text to image generator, you can always generate an image you like from queries. Since AI is evolving, we might be looking for more powerful tools. The list for the best text to image generator may change. Tell us via Facebook if you find more surprises!