The background music is an essential part for videos. It highlights the atmosphere and brings up viewers' emotions. Now, many users are looking for ways to put music on Spotify on iMovie.
Is there a way to take music from Spotify and put it onto iMovie? There is one piece of Spotify music I want to use on my video, but I just can't figure out one possible solution.
- A User from Quora
Can't Miss: How to Create a Music Video >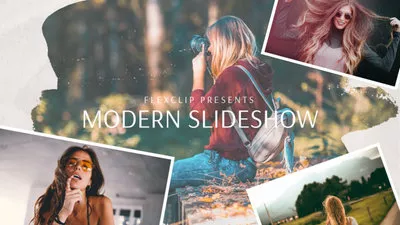 Brush Minimalist Life Slideshow
Family Memories Slideshow
Can You Add Spotify Music to iMovie
You can't directly use Spotify music on iMovie. Spotify is a popular streaming music service with strict copyright protection strategy. To download the Spotify music on your device, you have to subscribe to Spotify's premium plan. Besides that, music downloaded from Spotify are in OGG format and can only be played on the Spotify app itself.
iMovie, a built-in video editor installed on every iOS and Mac device, only supports common audio formats like MP3, WAV, M4A, AIFF, AAC and more. OGG is not on the list.
However, it is possible to add music from Spotify to iMovie. You just have to go through some complicated processes. Read and follow the methods below.
Method 1. Add Spotify Music to iMovie via the Screen Recording Tool
iMovie allows you to import the audio file from a video, and Mac computers have the screen capture option. To use Spotify music to iMovie, you can record the Spotify music first, and then add it to iMovie.
Step 1
Enable Record on Mac
iMovie offers you two tools to record screen, they are QuickTime and the embedded screen capture tool. Sadly, none of them support recording interal system audio. You should go to FlexClip and use it to capture your screen with Spotify music.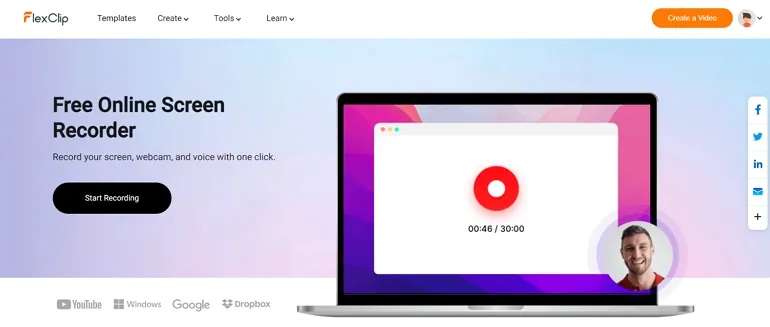 Add Spotify Music to iMovie - Screen Record
Step 2
Record Spotify & Download
Go to your Spotify app, find the music you need for your iMovie project. Play it till the end. End the recording by clicking on the Stop button. The video will be saved to your computer in mov format automatically.
Step 3
Apply the Spotify Music to iMovie
Import all your media resources you want to use in iMovie. Apply a video to the timeline first, then right click on the music video you just recorded, choose Audio Only. Now, you have added Spotify music on iMovie.
Before using any Spotify music in your iMovie, please check the copyright of the song.
Method 2. Add Spotify Music to iMovie via the Screen Recording Tool
As mentioned earlier, the downloaded Spotify music are in OGG format and iMovie doesn't support it. There are lots of tools that can help you convert OGG to iMovie supported audio format.
Step 1
Convert Spotify Music to iMovie Supported Format
Find a tool online that can convert OGG audio file to other format. The conversion process is easy and simple for most people.
Step 2
Add Spotify Music to iMovie
Launch iMovie application and open your project. Go to the Menu > Audio > Music. Find the Spotify music you converted. Drag and drop it to the timeline.
Bonus Tip: How to Use Any Music on Your Video
Spotify is a powerful music streaming platform and provides you nearly all music. However, using Spotify music on your iMovie may cause copyright issues. It is safer to find a stock library full of copyright-free music.
FlexClip is a video editor with a music library that you can use freely. Input a keyword, you will get the copyright-free music in seconds. It is also equipped with powerful editing tools that are competing with iMovie, for example, video filter, video speed changer, video transition and some AI tools like auto script, text to video. Now, click on the Create a Video button and give FlexClip a try!
FlexClip Overview
Frequently Asked Questions and Answers
1. Does iMovie offer free music?
Yes, iMovie offers a collection of music and sound effects for your projects. You can go to the Audio > Soundtrack option to access them.
2. How to add music to iMovie without Apple Music
You can add any music to iMovie even without Apple Music. To start with, iMovie provides a wide selection of free background music for you to choose. Secondly, any music file, as long as it is iMovie-supported format, can be dragged and dropped to the timeline.