Encountered YouTube Video Not Processing issue? Don't freak out. This post shows you the most effective ways to fix YouTube video stuck processing problem. Stay tuned!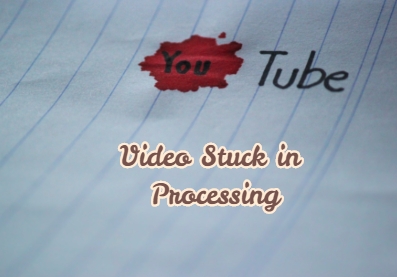 YouTube Video Not Processing
Table of Contents
Why YouTube Needs to Process Video After Uploading?
There are two reasons why YouTube needs to process video after uploading. First of all, 300 hours of videos are uploading to YouTube every minute. YouTube has to store all videos on the data center. Secondly, generally speaking, it takes long to load a video on any devices. To make sure YouTube users watch the best quality videos and don't take much time to load, YouTube makes several copies of the video in different resolutions and store them on servers. Then, it provides the best video file that loads fastest and has the best quality for users according to the Internet. Thirdly, YouTube has to check if you have used songs or videos that has copyright. Any content that is ineligible will not be processed.
Can't Miss: How to Add Intro to YouTube Videos >
How Long Does YouTube Processing Take?
Technically, the processing time depends on the video format, video size, and upload traffic. The longer the video is, it takes longer.
If you need an exact number, every minute of video is processed for at least one minute. That's to say, if you are uploading a 5-minute video, it might take 5 minutes for YouTube to process the video.
How to Fix YouTube Video Not Processing?
When a YouTube video is uploaded but not processing, try the following methods to fix one by one.
Fix 1. Refresh the Page
Due to the Internet connection, the processing page might be stuck somewhere. Right click your mouse and refresh the page to see if your YouTube video is really not processing.
Fix 2. Open A New Tab on YouTube
This is a hack. We don't know why this works, but it works like a miracle.
While your video is processing, go to YouTube My Channel > Video Manager. Now, you opened two processing page. Close the first processing page, you will see the video start to process faster.
Fix 3. Work on Browser
As for YouTube, Chrome is the best browser for you to upload videos. Switch to it and see if your video is stuck in processing.
Besides that, clearing caches of your browser might also helpful. The detailed steps might be different. Take Chrome as an example. You should click on the three vertical dots, then go to More Tools > Clearing Browsing Data.
Fix 4. Change Your Video to MP4
MP4 is the best format for YouTube to process. Try converting your video to MP4 with FlexClip's video converter. All you need to do is uploading the video to the tool, then choose MP4 as desired format, you can get the converted video in minutes. Free, effective, and no quality loss.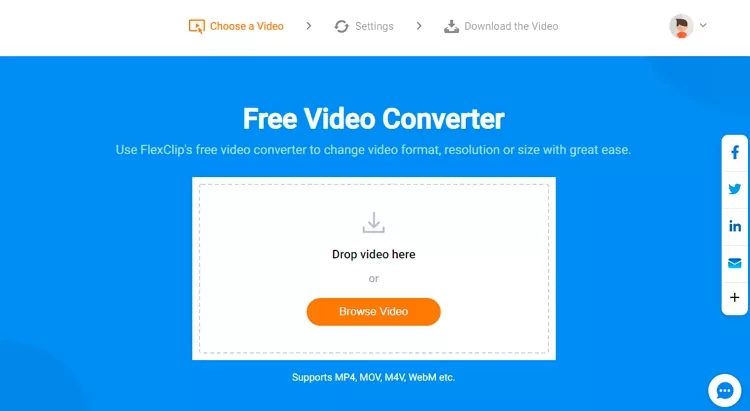 Fix YouTube Video Not Processing - Convert to MP4
Fix 5. Send Feedback to YouTube
Sending a feedback to YouTube will help you know why your video is not processed.
Go to My Channel > Send Feedback. On the description box, describe the issue you are facing, and then add a screenshot. YouTube will process your video soon if your video doesn't involve in any copyright issues, or send an information why your video is not processed.
Fix 6. Delete the Video and Upload Again
This is the last resolution. Only do this when your video is stuck for over 8 hours.
Log in your YouTube account, go to My Videos, find the video that is stuck in processing, hit the Delete button. Then upload again.
The Bottom Line
That all for the 6 fixes to YouTube video not processing issue. If you find this post helpful, please share it with others. By the way, FlexClip has many video editing tools to help you level up YouTube video, for instance, video filter editor, video transition editor, video watermark editor. Give them a try!