Instagram, bursting with remarkable features, is the credible platform to share precious moments and promote your business brand. Most avid fans make an effort to create intriguing stories while ignoring the importance of another vital part- Instagram Highlights.
When people swift to your profile, the first thing that catches their eyes is your bio information and right below the useful Instagram feature - Instagram Highlights. Therefore, it's necessary to know everything about Instagram Highlights to have better engagement. You don't need to look around! Read this guide to know more about Highlights.
What Are Instagram Highlights?
Instagram Highlights appear in the section between your bio and feed, serving as the indicator of your profile content. They're a collection of Instagram stories that you can create as folder sections on your Instagram profile with cover and name. Once you've enabled an Instagram Highlight on your profile, it will stay on your profile until you remove them. Besides, you can add as many Instagram Highlights as you want.
How to Create Instagram Highlights
When it comes to creating Instagram Highlights, Instagram offers you two options: you can make an Instagram Highlight from the current or old Instagram stories. Let's talk about them one by one.
How to Create An Instagram Highlight from Active Story
If you have an active Instagram story (posted within 24 hours) and want to set it as an Instagram Highlight, do as follows.
Step 1
Open your active story and find the Highlight icon on the bottom of your page, then tap it.
Step 2
Click the + icon to add a new highlight. Here you should name it and select a Highlight cover. Next, tap the blue button "Add" to finish.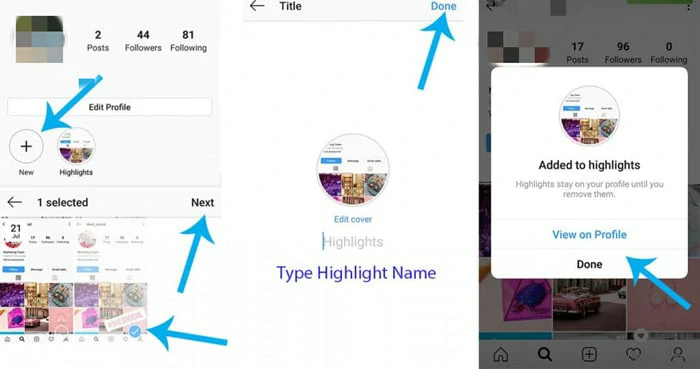 How to Create An Instagram Highlight from Active Story
Now, this new Highlight will appear on your profile and your followers can type into and watch anytime they like.
How to Add Old Instagram Stories to Instagram Highlights
There is a possibility to create Instagram Highlights from the Stories Archive. With this feature turned on, the Stories Archive will automatically store your stories in the cloud so that you don't need to save them to your phone. This makes it easy for you to revisit your favorite moments or bring them back to life in Highlights.
To enable this feature, open your profile > head to Settings > tap on Privacy and Security and then Story Controls > toggle the Save to Archive option on.
How to Add Old Instagram Stories to Highlights
Now that you know how to set up the Stories Archive, let's continue to see how to add old Instagram Stories to Highlights.
Step 1
Head to your profile and tap the Instagram Highlights icon below the bio.
Step 2
Hit the + icon to add a new Highlight. On the drop-down menu, tap to select any stories you want to appear on Highlights.
Step 3
Edit the Highlight cover and give it a name.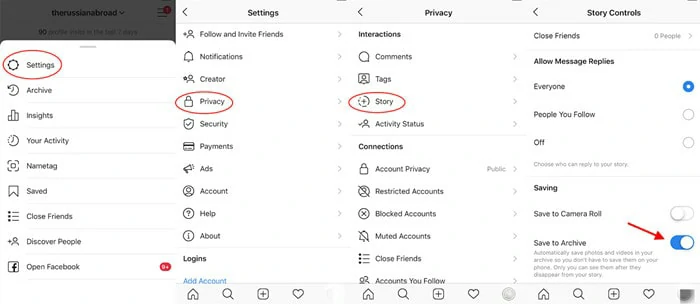 How to Add Old Instagram Stories to Highlights
To add a Highlight cover, you have two available ways to go. Firstly, use the first frame of your Highlights as the cover. Secondly, upload an image from your camera and position it as your cover.
Now you successfully bring the old Instagram Stories back to life in Highlights and they begin to showcase in your profile.
How to Add Old Instagram Stories to Your Highlights
How to Delete Instagram Highlights
You can remove any Instagram Highlights if you find them outdated. To delete a Highlight, tap the More option and the "Remove from Highlight" icon. Once all Highlights have been removed, your Highlight will no longer exist.
Bonus Tips: Free Tool to Create Great-looking Stories
Making a Story on Instagram has many drawbacks, like simple editing overused templates, which restrains your creativity. Therefore, to eliminate these limitations and create professional-looking videos, you'd better turn to a third-party editor. Here we would like to recommend FlexClip for the reasons below:
1.It helps you with smooth creation and full-set editing in clicks.
2.It provides 1000+ Instagram templates to satisfy your diverse tastes.
3.You can level up your video by adding dynamic text, comfortable music, professional transitions and more.
4.It supports multiple video resolutions including 720p, 1080p and HD.
5.You can use images or texts as the watermark to distinguish your videos.
The Bottom Line
After reading this blog, you must have a general concept of Instagram Highlights and how to add them. I hope this guide is helpful to you. Well, if you want to create compelling Instagram videos, don't forget to give FlexClip a try. Now start to add your Highlights with ease!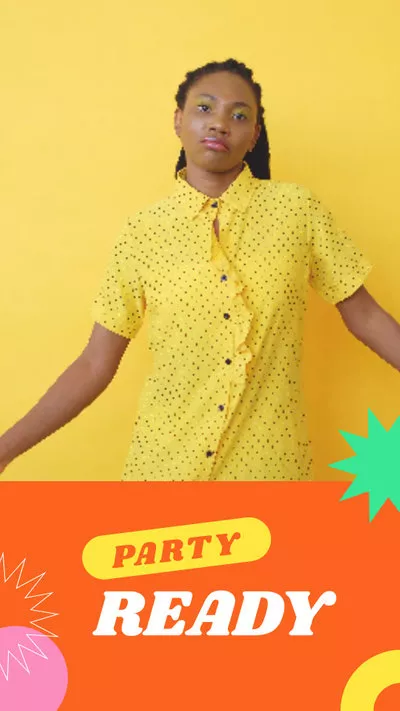 Dancing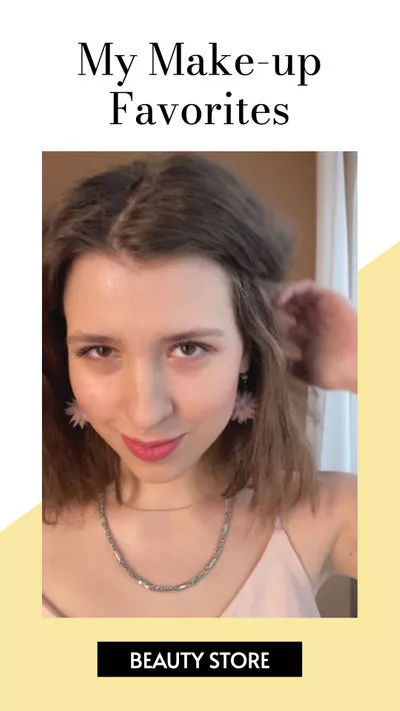 Favorite Products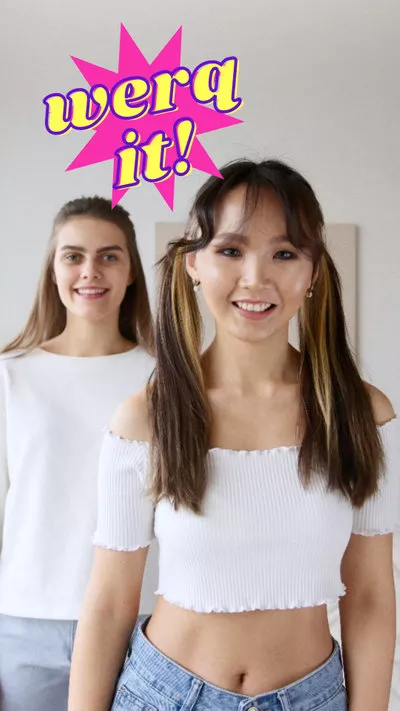 Dance Challenge