Summary: Tasked with making a training video? Follow us and create a training video online with the easiest and most efficient way. No download, no experience is required.
It seems that every social media platform is encouraging us to obtain information from videos. Indeed, compared with PowerPoint or Word document, a training video is more eye-catching and impressive.
When there is a training program, a training video is doubtlessly a better option to enhance training effectiveness. Tasked with making a training video? This blog would show you the easiest way to make it. Let's get started.
Also Read: How to Make Tutorial Videos Online for Free >
How to Create a Training Video Online for Free
Step 1. Pick the Right Topic
People can abandon videos that they are not interested in very soon and top training video should be simple and relevant to others.
Before making a training video, you need to define who your audiences will be and make research about what they might like. Interviewing and questionnaire are both good ways to know what the audiences like.
Do keep in mind that the topic should be a single, focused idea. If you have troubles with that, you might break these ideas into several episodes.
Step 2. Script All Contents
Making a video doesn't mean put all photos and videos together. You need to make scripts before making any types of video. When it comes to making a training video, scripting is even more important because a training video needs to be very organized. A cohesive plot might be needed.
Don't forget the text on the video. You also need to write down all texts that are going to appear on the video.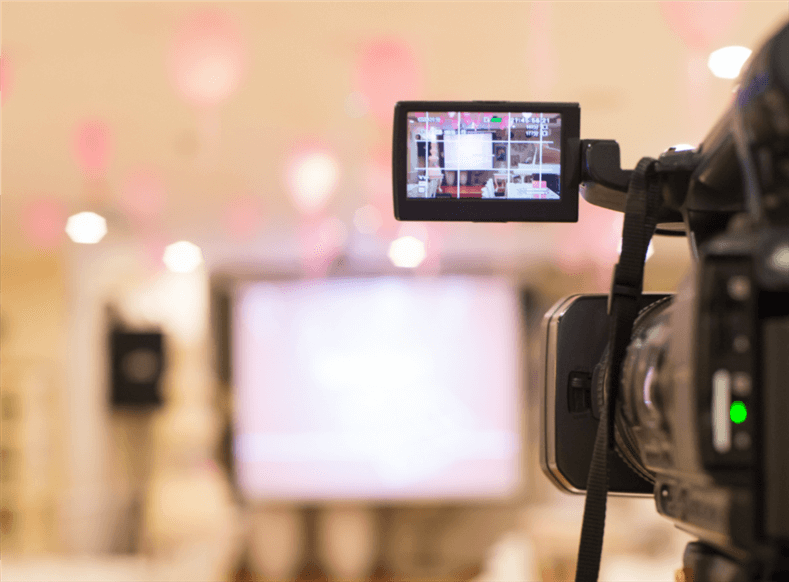 Image Board: Tips for Creating Training Videos
Step 3. Filming and Editing
Compared with filming, which might only cost minutes, editing is what most people are focused on.
Training video editing is hard, but not anymore with FlexClip, the most professional and the easiest-to-use training video software. It excels over other video editors because:
* It has all video editing tools you will need to create a training video. FlexClip is equipped with text editors, video trimmers, text editors, etc. It has everything you need to make cool edits.
* It is easy to use. FlexClip has a simple interface. All cool edits can be made in a few clicks. The whole process contains no confusion and even a layman can finish making a video in a few minutes.
* It is rich in elements. FlexClip contains 20+ dynamic text animation. We are working hard to develop a media library with music, photos, and video clips so that you can create training videos more easily. Please look forward.
* Its output video is of high quality. You can use FlexClip to export videos in 480p, 720p, 1080p HD. This would meet everyone's needs.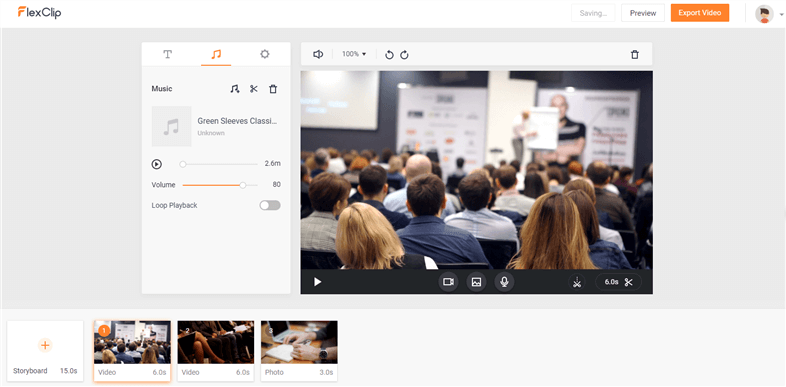 Image Board: Training Video Software - FlexClip
To make an excellent training video, please follow:
# Go to FlexClip main page https://www.flexclip.com and click on the Get Started – Free button to create a new project.
# Add videos and photos to the storyboard by clicking on the "+" button.
# Add texts and logos by clicking on the Text button on the sidebar.
# Choose the best background music and then upload it from the computer by clicking on the Music tab. You can also record audio files and then set it the background music.
# Preview and save. Click on the Preview button. Continue editing or export your video.
The Bottom Line
With above detailed steps and FlexClip, the best training video programme, making a training video shouldn't be a tough task for you. Create one right now! If you find this blog helpful, share it with others. By the way, FlexClip can also be used to make other videos, like Mother's Day videos, birthday videos. Go to FlexClip main page to explore more.