There's more you can do on TikTok than merely shooting videos on the spot. If you already have a few photos you want to turn into videos, you can do this with TikTok's pre-made templates to make slideshow-style TikTok videos. Let's go straight right now!
Can't Miss: How to Tik Tok & How to Make a Tik Tok Video that Gets Likes>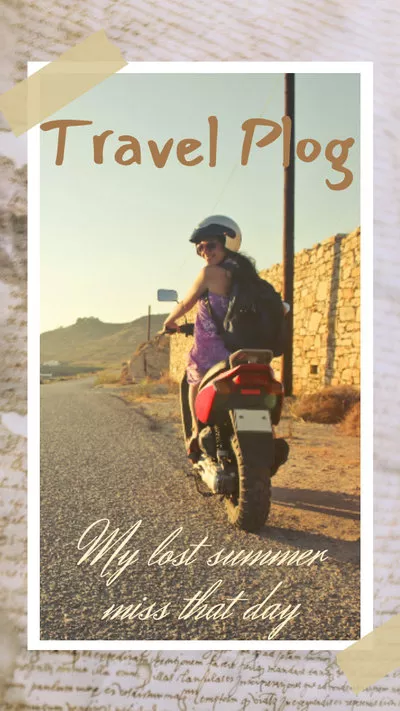 What is TikTok Template and Why Do You Need it?
A TikTok video template comes with a base background video, graphics and text that allows users to edit and share content to their pages quickly. It shortens your time of creating content from conception to creation. By doing so, you can pour more time into improving your engagement rate and boosting your following.
Part 1. How to Use TikTok Video Template
Step 1
Launch TikTok app on your device and tap the plus icon to start a new post.
Step 2
Now switch the camera mode to Templates at the bottom of the screen.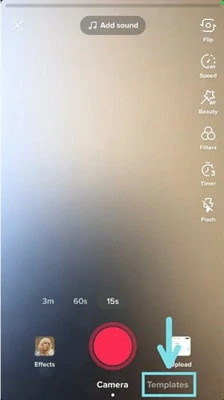 Switch to the Templates Mode
Step 3
Go through the pre-made templates that come with this app and select your favorite one. Each template will have a descriptive name and a maximum number tells how many photos you can use with this template.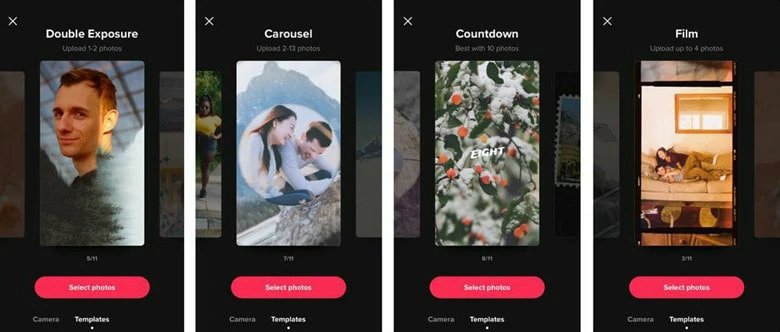 Switch to the Templates Mode
Step 4
When you see the template you want to use, tap Select Photos. If you reach the limits of this particular template, the rest photos will become grayed out. Once you finish adding images, click on OK to continue editing.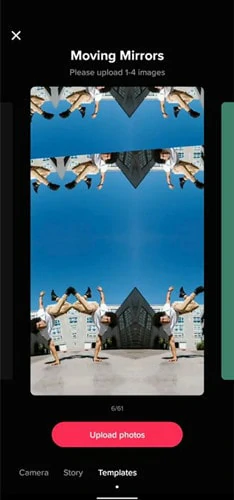 Add Your Photos to this Template
Step 5
Like the videos you captured on TikTok, here you can also
add stickers
, sounds, filters and
text
to perfect the video. After that, share the video on your TikTok page.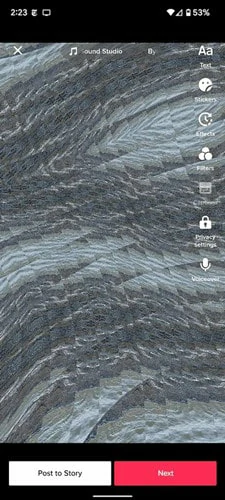 Edit this Video as You Need
Although the Templates feature makes it convenient to add animation to photos, there are still some factors that you need to consider.
1. Templates are only available in the TikTok mobile app now, not on the TikTok website.
2. When selecting your pictures, be careful about what order you select them because you can't rearrange them once you've chosen them.
Part 2. Get and Use Various TikTok Video Templates for Free
What if you don't like any of the templates that TikTok offers? There are many video editors packed with stunning templates and handy tools for you. Here we'd like to introduce the best free TikTok video editor - FlexClip to match your needs.
As an online TikTok video editor, FlexClip has a variety of templates you can use for free, including TikTok intro/outro template, TikTok overlay template, TikTok live template and more. Besides, it comes with a full set of editing tools so you can add text, music, filters, transition and stickers to level up your TikTok videos.
How to Create a Video Using FlexClip
How to Use FlexClip's TikTok Video Template
Step 1
Click on View Templates to explore the template library. Here you can use the search box to find desired TikTok template.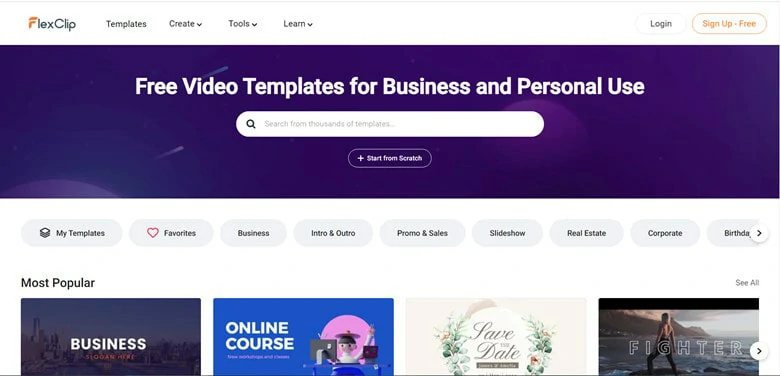 Pick Your Favorite Template in FlexClip
Step 2
When you find the template you like, tap the Customize icon to make further editing. Under the Media section, upload your images and drag them to the timeline.
Upload Your Footage to FlexClip
Step 3
Once the footage is applied to the template, feel free to personalize the video by adding original sound, creative text and attractive transitions.
Make More Edits to Your TikTok Video
Step 4
When finishing editing, export the video for sharing.
The Bottom Line
TikTok video templates make it convenient to share exciting lives. However, the templates category is limited and single. If you want more options for creative editing, try FlexClip's extensive template library for free. Now it's your turn!