The stabilization effect is usually pursued by editors when editing videos since the fluency of a video guarantees a better experience. However, sometimes you may look for an effect that is opposite to the stabilization effect and that's the shake effect, which is used in varieties of ways. For example, the shaking effect in thriller can increase the horror atmosphere and the shaking effect in promotional video creates a sense of tension.
Undeniably, the use of the shake effect helps you integrate into the plot and makes you more impressed with the video. You may have heard about the shake effect in Premiere Pro but don't know how to set it. Don't worry, this blog gives you three ways to create a shake effect in Adobe Premiere Pro. Let's dive into steps to making a shake effect.
Part 1 How to Make Shake Effect in Premiere Pro
Method One: Create a Shake Effect in Premiere Pro by Nesting
This method is adaptive when you already have a clip with a shake effect. Simply nest the shaking clip and the targeted clip, you'll get the video with precision and ease. Below is how it works to make a shake effect.
Step 1
Import your footage into Premiere Pro. You can import any clip for nesting as long as it has a shaking shot.
Step 2
Find the shake clip and layer it above the footage that you want to add shake effect.
Step 3
Nest clips together and use the Warp Stabiliser function. Then enable "No Motion", "Position, Scale, and Rotation" under the setting page of Warp Stabiliser.
Step 4
When the Warp Stabiliser completes the analysis, move to the nest clips and disable the reference one.
Step 5
Now you'll find the shake effect applied to the targeted one and you've finished the whole process.
How to Add Handheld Camera Shake in Adobe Premiere Pro
Method Two: Create a Shake Effect in Premiere Pro Using Keyframe
This way gives you much flexibility to make Premiere shake effect. Keep reading to know more.
Step 1
Import your footage into Premiere and create a new sequence, then drag all your footage into the sequence.
Step 2
Get a copy of your footage. You can do this by holding down the alt key and dragging it to create a new layer.
Step 3
Select the point you want to create the shake effect and use the Razor Tool to trim your video.
Step 4
Hover over to Effects>Distort>Transform and enable the effect to the top layer.
Step 5
Move to Effect controls and find the transform effect.
Step 6
Find the Position panel to create a keyframe before the point and another keyframe next to the former one. This enables you to change the scene position over a bit.
Step 7
Create a series of keyframes and reset the parameters to the original values.
Step 8
Apply motion blur and repeat the operation to make shakes as many as you wanted.
How to Create Shake Effect in Adobe Premiere Pro CC
Method Three: Create Adobe Premiere Shake Effect with Presets
A preset, which is similar to templates, is a configured set of the video. It saves your time and energy to use a shaking preset in Premiere Pro. Just install the preset to Adobe Premiere, then get your presets like earthquake effect from the website - motionary.com and add them to your Premiere.
Amazing Earth Quake Effect in Premiere Pro
How to Install Presets to Adobe Premiere
Step 1
Open your Premiere and navigate to the Effects window.
Step 2
Click on the "Presets" file and select "Import presets".
Step 3
Select the preset you want to add to the drop-down interface.
Now you can see the installed presets under the Presets folder and you can use this preset to create a shake effect now.
FlexClip, the well-known video editor online, packs a variety of handy editing features. A load of video templates with a shake effect is available. You can customize the template to match your needs. Besides, it comes with transition, zoom and special effects to adjust your video. Pick one and have a try right now!
The Bottom Line
Adobe Premiere is the top-notch editing software in the world and the shake effect is the prominent feature. This post gives three ways to create a shake effect in Premiere Pro with ease. Select one way and get started right now!
If you need a video editor with templates, FlexClip is the optimal selection to assist your creative process. Try to make your shake effect video immediately.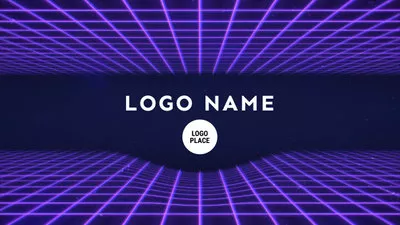 Grid Waggle Tech Intro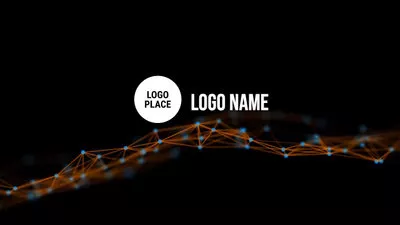 Tech Structure Simple Intro