Your lover's birthday is around the corner, what is the best gift to make him/her moved? Or you may search for something special to give your sweetheart a big surprise. Why not make a more personal gift - a romantic video to deliver an emotional message that common gifts can't match.
In this article, we'll take you through several romantic video types and also along with the best video editor to make it.
Top 7 Romantic Video Ideas You Must-Try
1.Make a Video to Let Your Lover's Birthday Romantic
Sometimes, the best birthday gift for your lover is let him/her know your deep affection and appreciation. Nothing is more important than being loved by the one who you care. Make a heartfelt video and let your partner feel special on this birthday. Use these templates and turn videos into enthralling messages to express your feelings to your loved ones with care and perfection.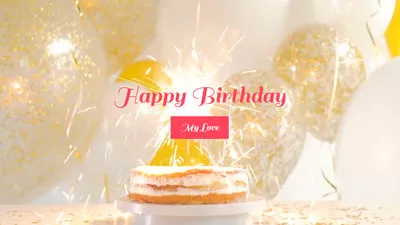 Birthday Wishes For Lover
2.Make a Romantic Video for Proposal
Getting down on one knee, ring in one hand and your heart in the other. It's about the time that you propose to your special someone. But hold up. The romantic puzzle lacks the last piece - a proposal video. Turn your memorable videos and photos into a romantic video as a video for such a big event will make your words more heartfelt and add a certain sentimental vibe, which draws your dear to say the expected answer.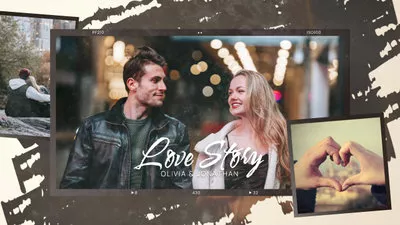 Love Story Photo Album Propose Slideshow Video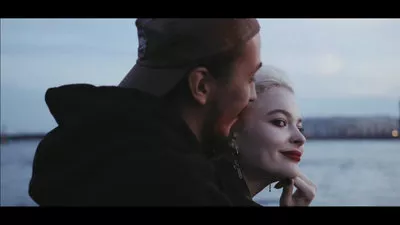 Golden Movie Style Proposal Video
3.Create a Romantic Video for Valentine's Day
The notion of Valentine's Day is romantic love. It's the best time for romantic couples to express love by leaving gifts and other acts that shows affection. On this Valentine's Day, stop sending out traditional gifts! Instead, create a romantic video to convey your sincere love and deep appreciation for your loved one.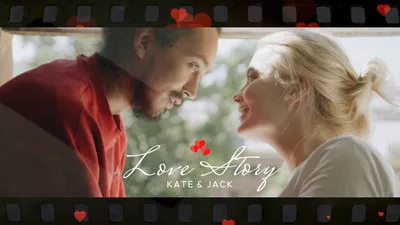 Romantic Valentine Propose Movie Slideshow
4.Romantic Gift Guide
There are always shoppers looking for the perfect gift for their loved ones. Spark some inspiration with a romantic gift guide video. Whether you're promoting your small business or simply helping out your friends or followers, a video is the best way to share your gift ideas. Also you can combine your footage with some catchy music to capture the viewer's attention and highlight the romantic mood.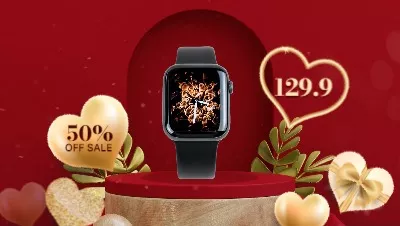 Valentines Day Promo Sale Heart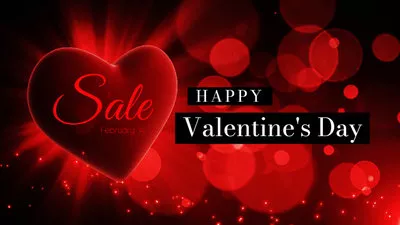 Happy Valentines Day Sale
5.Romantic Video of Your Love Story
There is no better way to tell your love story than by taking a trip down memory lane via a video of your wedding. With a series of photos and footage, it not only shows the memorable moments of your couple but bonds all the relatives, even they're not acquaintances. What's more, it adds personal sentiments to make your Big Day totally special for you.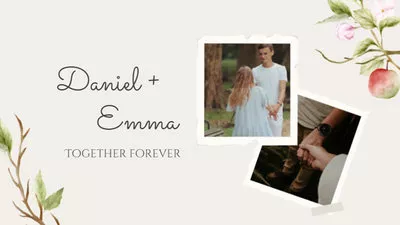 Love Story Anniversary Slideshow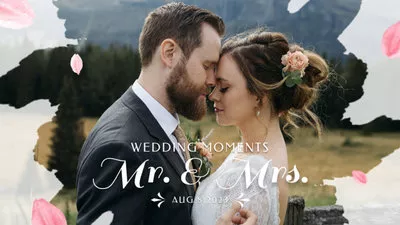 Pink Flower Love Wedding Story Slideshow Video
6.Anniversary for Recalling Back Love Moments
Life always pushes us forward but sometimes we need to stop and look back. Impress your loved one with a happy anniversary video. Whether it's intended for a wedding anniversary or friendship celebration, an anniversary video always helps you gather fond memories and make your day special.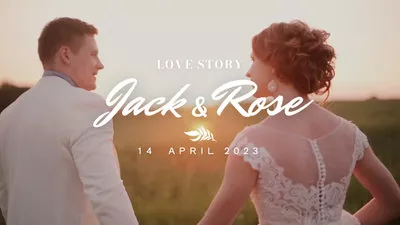 Romantic Anniversary Collage Slideshow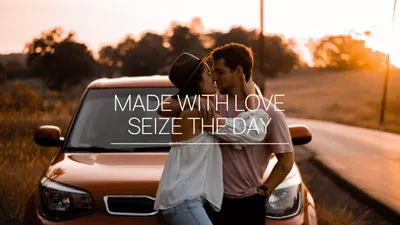 Loving Anniversary Photo Show
7.Create a Romantic Video for Your Family
Romantic love is not exclusive to loved-up couples. Generally, families are also an integral part of your love box. Celebrate your family moments and make mom and dad feel special through an appreciation video. Get started by selecting a ready-made template and combining your personalized memories. Pick your favorite template and have a try now.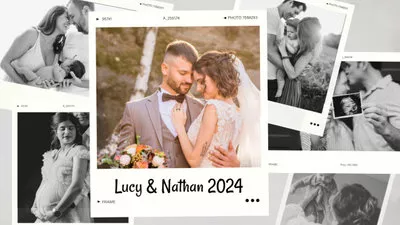 Polaroid Frame Family Memory Collage Slideshow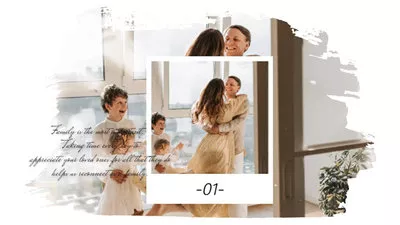 Family Memories Slideshow Photo Story Collage
The Best Tool to Create a Romantic Video
Making a romantic video is super easy with the right tool. Additionally, if it offers 4000+ pre-made template for reference, creating a heartfelt romantic video will no longer hinder you. Here, an easy-to-use video editor called FlexClip is what you're looking for.
Firstly, it's user-friendly and full-featured, allowing everyone to create stunning romantic videos in seconds. Additionally, to help its users sparkle creativity, there are 6000+ designer-made templates and millions of resources at your disposal. If you need to harness the power of AI technology when creating a romantic video, a full set of AI toolkits is available to match your different needs.
Can't wait to produce a romantic video with FlexClip? Simply follow the steps below to make a romantic video to let your love reach for tissues:
Step 1
Click on icons according to your needs. Start with a new project to create a personal romantic video or pick a designer-made template for inspiration.
Step 2
Upload pictures you wish to add to your romantic video. In most cases, people like to use pictures to make a storytelling romantic video in chronological sequence. Rearrange the sequence if necessary. BYW, don't forget to add some special clips to make the video enjoyable.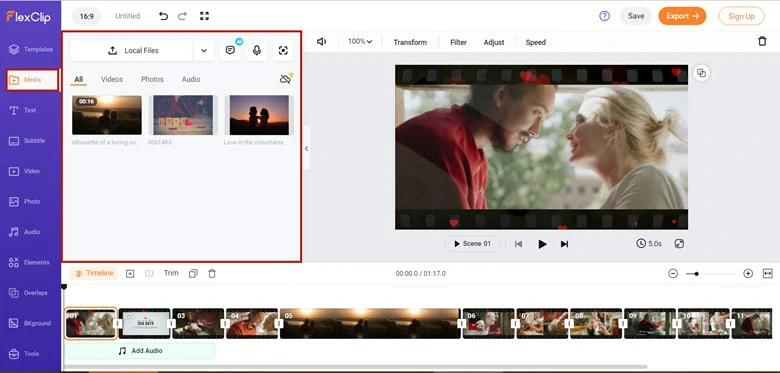 Upload Your Romantic Pictures to Create a Romantic Video
Step 3
Make more edits to make your romantic video look professional and warm. You can add transitions and filters to give your video a new look. On top of that, emojis and memes are also available.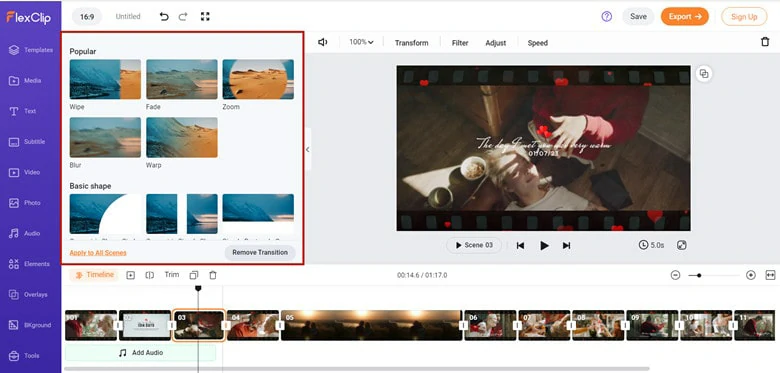 Add Transition to Your Romantic Video
Step 4
Perfect your video with tune and text. Simply select from the built-in soundtrack library or add your voiceover as background narration. If you need descriptive text to evoke emotion or animation to highlight an important message, pick the text preset you like and animate the text with ease.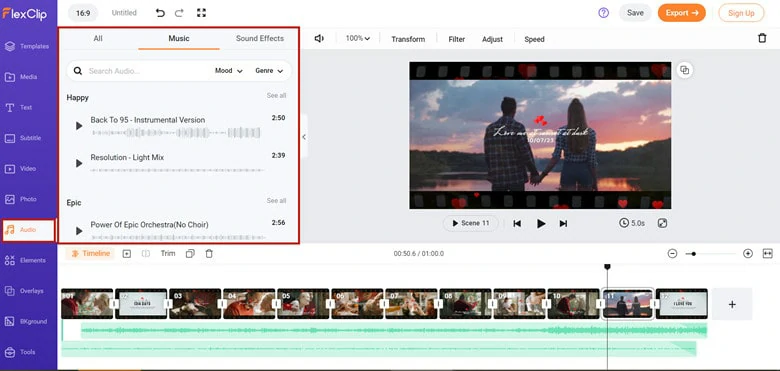 Perfect Your Romantic Video with Text and Tune
Step 5
After editing, save your video to the fitting format and share it to your loved ones to give him/her a big surprise.
The Bottom Line
Love is an everlasting topic for human beings. In this article, we've take you through how to make a romantic video to express your affection or promote love-related business with FlexClip. Can't wait to have a try? Now it's your turn.