Video repurposing is the process of adapting existing video content for use on different social media platforms and formats. It allows your video to better suit the platform or audience in terms of resizing the video, adding subtitles, or editing the content. Maybe you put a lot of effort and time into your video production, so once you post a video on one social media channel, you can repurpose this video and post it everywhere to save energy and money; for example, repurpose YouTube videos for TikTok. A YouTube video doesn't have to only remain on YouTube.
However, each platform has different requirements, like specs, social icons and so on. So, it also takes time to adjust the correct aspect ratio, length, and text format. And now you need a convenient video editing tool to help you - FlexClip!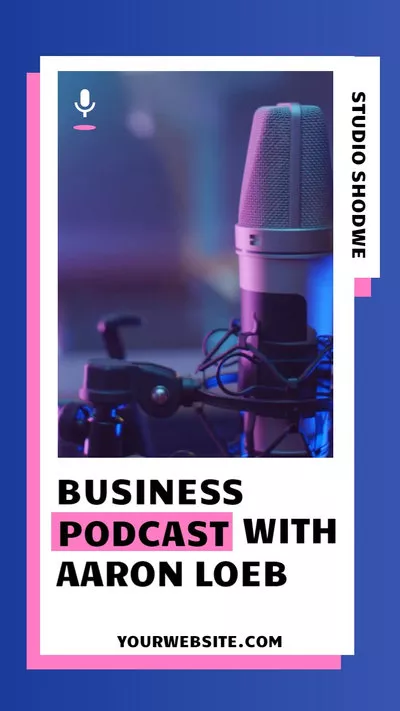 Business Podcast Tiktok Video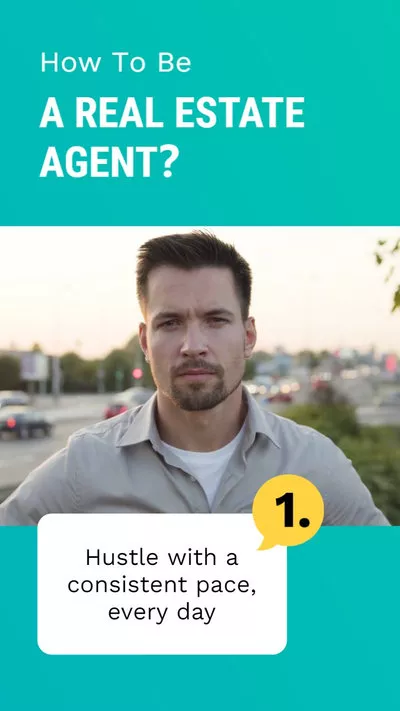 Real Estate Tips Share Template
Red Heart Valentines Day Sale
Part 1 The Best Tool Helps You to Repurpose Video - FlexClip
FlexClip allows you to repurpose video in a few clicks and optimize your existing videos to suit different social platforms like Facebook, TikTok, YouTube, and others. You don't have to create individual clips for diverse social platforms anymore. Moreover, FlexClip also provides other strong video editing functions to help you customize your videos so as to stand out on your chosen social platform.
Best Benefits of FlexClip to Repurpose Video
Now let's have a look at FlexClip's best benefits to help you repurpose video breezily!
1.Provide diverse video ratios to repurpose video with the appropriate aspect ratio on social platforms like YouTube, TikTok, or Instagram
FlexClip's diverse video ratios allow you to reframe and retain the important objects and information in the video to make sure your videos look perfect after resizing. You can resize your YouTube video to make it fit your chosen social media platform, like TikTok or Instagram, in one click.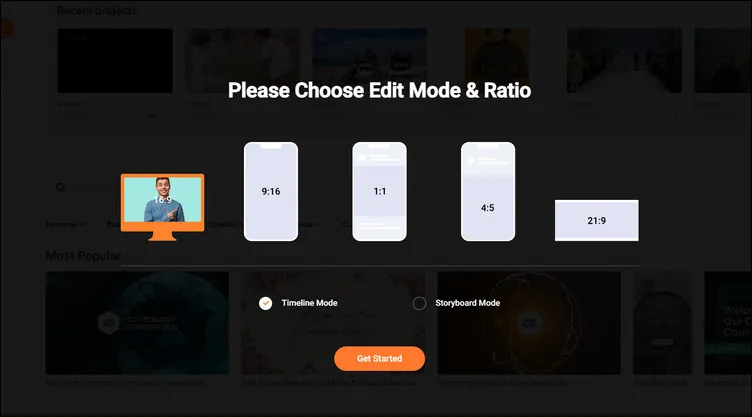 Repurpose Video - Diverse Video Ratios
2.Offer AI features to help you repurpose video easily and quickly
Thanks to FlexClip's advanced artificial intelligence, its AI Auto Subtitles can identify and generate subtitles automatically. With 140+ languages, ten subtitle styles, and up to 90% accuracy, your video can help you reach a wider audience and strengthen your online presence. Besides, its AI Blog to Video feature can help you turn your blog post, article, news report and other written content into compelling videos with AI. You can try all these AI features to level up your video.
3.Own a large media library helps to provide a lot of video footage for you to repurpose video
FlexClip's abundant media library will offer a lot of video or photo footage for you to adjust your video content. If you want to fine-tune your original video, you can trim or add some footage from FlexClip's media library.
4.Its Elements library owns different kinds of social icons and graphics that allow you to give an engaging appearance to your video
FlexClip's elements library provides different social icons that can help you to readjust video according to the themes of different social media platforms. This function makes your video more appealing to your audience.
5.Provide pre-made templates to give some inspiration for you to repurpose video
FlexClip owns lots of designer-made templates so that you can choose a pre-designed template to customize the appearance of your video. You don't have to start from scratch! You can upload your logo to the video breezily.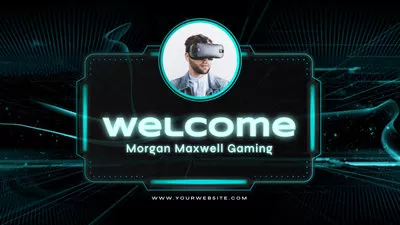 Green Future Game Youtube Channel Intro Outro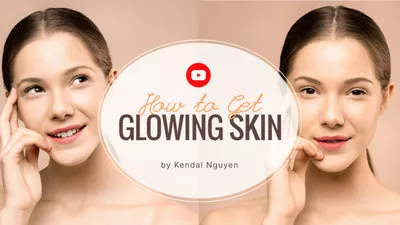 Skincare Youtube Vlogger Intro Outro
With FlexClip's repurpose video functions, your video can reach and connect with more people.
Part 2 How to Repurpose Video in the Excellent Tool - FlexClip
Want to try FlexClip to start your first try to repurpose video? Follow the below prompts step by step and you will gain an engaging new video fit for another social channels.
Step 1
Tap the Media to upload your videos that have been uploaded to other social platforms.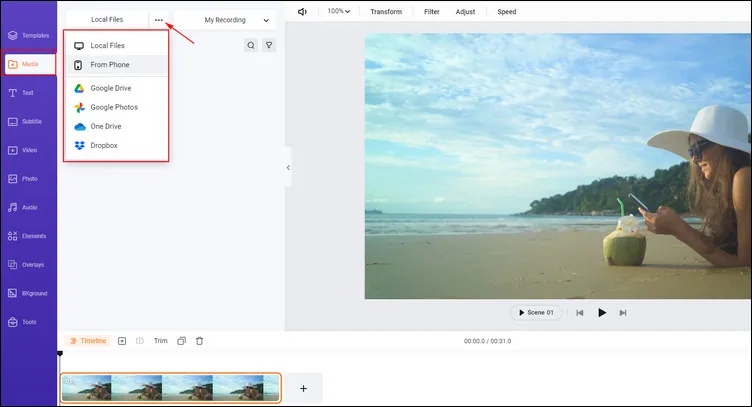 Repurpose Video - Upload
Step 2
Adjust the video ratio according to your needs, such as 16:9 for YouTube video and 9:16 for TikTok or Instagram video.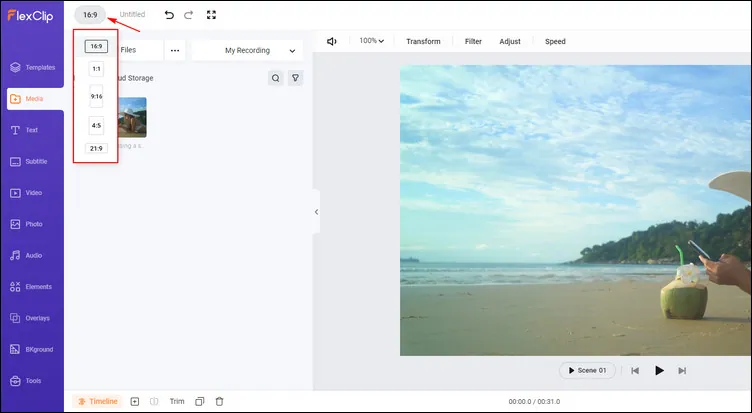 Repurpose Video - Choose Video Ratio
Step 3
Tap the Split or Add Scene to adjust your video content, like adding some new media material or trimming some redundant video clips as you like.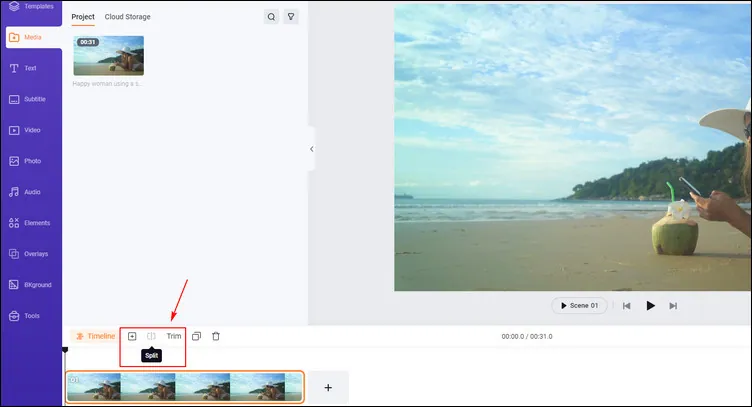 Repurpose Video - Adjust Video Materials
Step 4
Click the Subtitles to choose AI Auto Subtitles, which helps you to generate subtitles automatically for your video in different languages to attract more foreign viewers.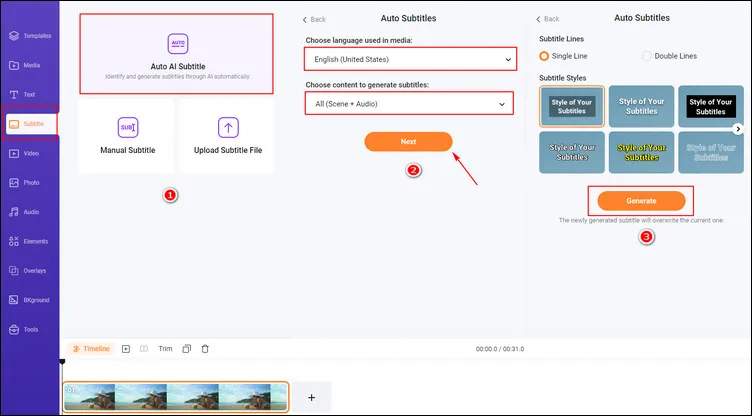 Repurpose Video - Add Subtitles
Step 5
Tap the Elements to do more edits on your video, like adding different social icons or graphics to repurpose your video.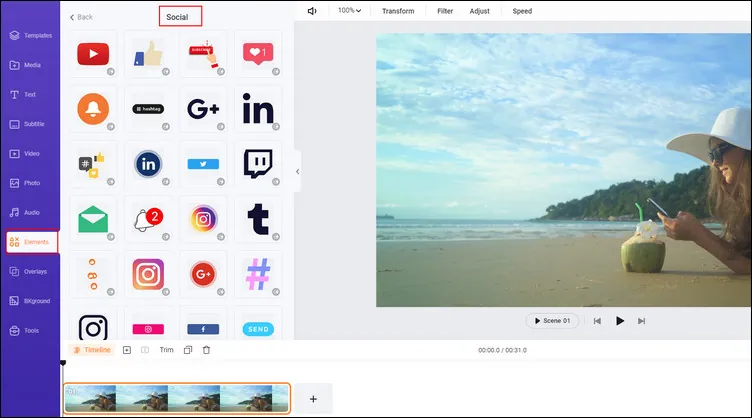 Repurpose Video - Add Elements
Step 6
Once your video content is ready to share, tap the Export to download your video, or you can share it directly on your social media platforms, like YouTube or TikTok.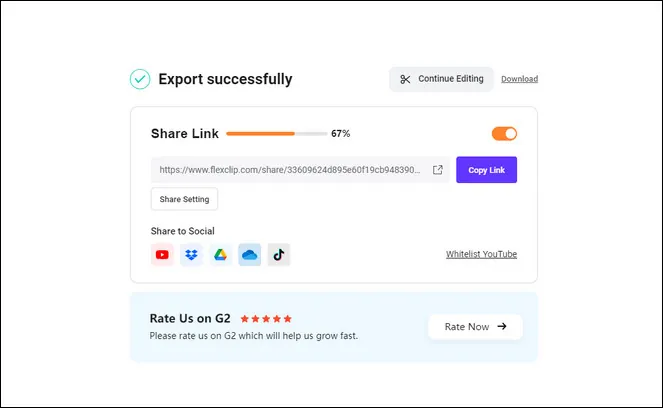 Repurpose Video - Download & Share
The Bottom Line
Hopefully, in this post, we've given you some inspiration to repurpose your video better. And there are more video editing features waiting for you to explore. Let's try FlexClip!